These days all the Android device get regular software updates. Now thanks to various Android related forums users can themselves manually download and flash the firmware. It even gets more convenient when you have specified tools for particular OEM to install the firmwares. One such important tool is the Odin tool. Yes, needless to say given our previous Samsung firmware installation posts, you know Odin is used exclusively for Samsung devices. This tool is also a life saver in-case you are facing the bricking issue on your phone. In this post, we bring you the various versions of Odin Tool all at one place. You can download Latest Odin 3.09, Odin 3.10.6, Odin 3.10.7 and 3.13.1.
The Odin tool is not really an officially released utility tool from the Samsung. They use it in their inner circles. Yet through various sources it is available for the public use. Odin is very simple to use and supports all the latest iterations of Android OS such as the Android Oreo(both 80 and 8.1). We have provided the link to various latest versions of the Odin Tool. You can download Latest Odin tool and flash all the latest firmware for any Samsung device that you may use. To know more about Odin Tool click here.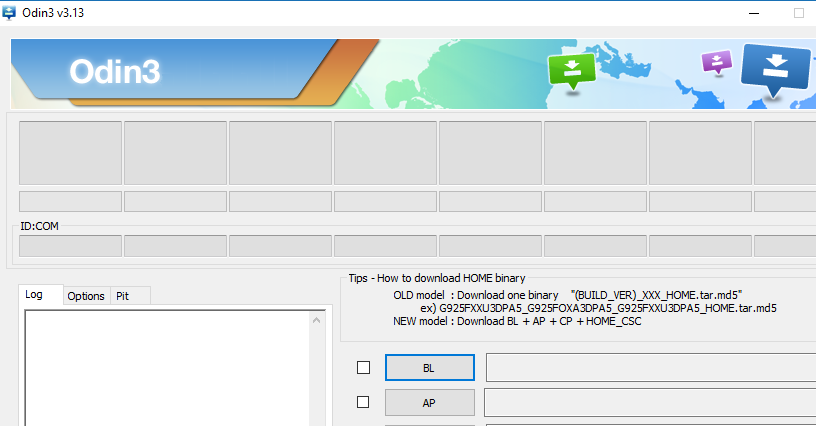 Apart from regular Odin tool, we also have put up the Prince Comsy's Odin. What the later does is helps flashing stock Custom ROMs. If you are keen on custom ROMs and running one on your Samsung device, then use Prince Comsy's Odin to flash. You can also find the links below to tutorials that illustrate the exact steps followed to flash the ROM using Odin software.
Download Latest Odin 3.09, Odin 3.10.6, Odin 3.10.7 and 3.13.1
Here are the active links for all the latest versions of Odin Tool.
Odin Tool v3.09 [Download]
Odin Tool v3.10.6 [Download]
Odin Tool [Download v3.10.7]
Odin Tool v3.13 [Download]
You May Also Like,
So, here you have the various versions of Odin Tool all at one place. You can use them to flash your device with latest ROMs or unbrick any device with Odin. Do let us know if you've any queries regarding this.
Follow GetDroidTips to stay get all the latest ROM flash tools for various devices.