In this article, we are sharing the download link for the Qualcomm Smartphone Write IMEI Tool and providing a guide on how to use it to repair the IMEI number on any Qualcomm-powered device.
At times, you may need to change the IMEI number of your device, whether to flash a new one or restore an old one. However, writing IMEI numbers on a Qualcomm device can be a difficult and complicated task. Therefore, we are introducing a simple tool that can help you easily write IMEI numbers to your favourite Qualcomm device.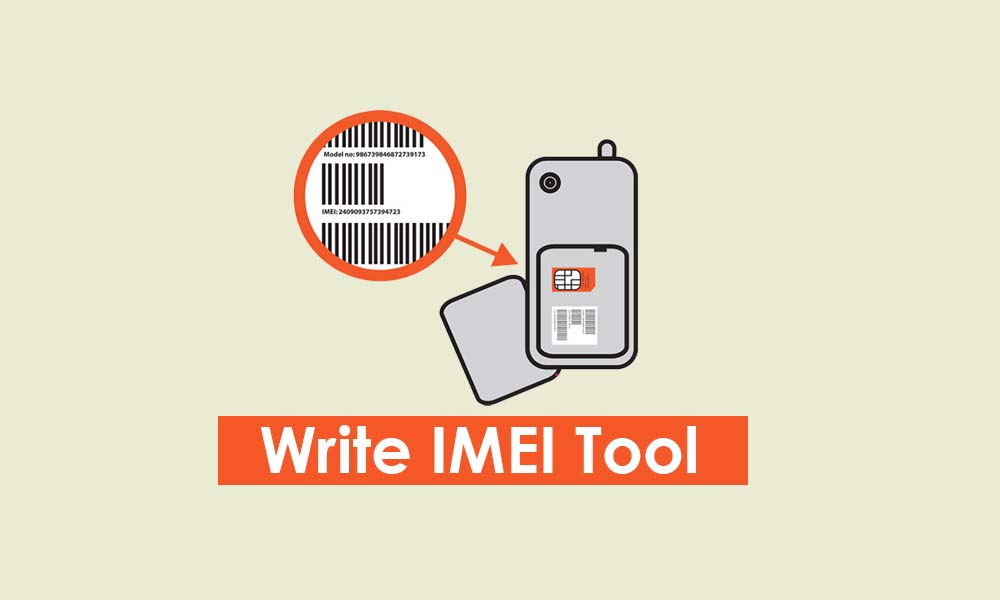 Qualcomm Smartphone Write IMEI Tool
Qualcomm Smartphone Write IMEI Tool is a software application used to write IMEI (International Mobile Equipment Identity) on Qualcomm-powered Android devices. IMEI is a unique identification number that is assigned to each mobile device, and it helps in tracking lost or stolen phones. The Write IMEI tool is useful when the IMEI number of a device is lost, corrupted or invalid, which can happen due to various reasons such as software updates or rooting. This tool enables users to write the correct IMEI number on their Qualcomm smartphones or tablets, which ensures that the device works properly and can be identified by the network operator.
Features of Qualcomm Smartphone Write IMEI Tool
Portable Application:
It is ready to go application which means you don't have to install it again n again for each use. Simply run the application and enter the IMEI number then connect the device. And then you're ready to Write it on your Qualcomm Device.
Supports:
Qualcomm Smartphone Write IMEI Tool by Uniscope was build to support multiple Qualcomm phones and tables. These include the following models: Qualcomm MSM8916, MSM8909, MSM8939, MSM8209, MSM8592 platform. You can easily use this application to write IMEI, MEID or ESN, Bluetooth Address and WLAN Address.
Write Multiple IMEI:
Since most Qualcomm devices come with dual sim functionalities, this application is capable of updating both IMEI numbers. With this, you can easily identify both the sim cards and change IMEI number accordingly. Where Write IMEI1 is used to write IMEI on the main card and Write IMEI2 is used to write IMEI on sub card.
Write MEID:
Along with updating the IMEI numbers, this application can perform more tasks. You can also update IMEI MEID or ESN on any Qualcomm device given the fact that it is having the CDMA function.
Note: While Opening the Settings, you will be asked to enter the Password and The default password is ustest. Updating IMEI is illegal in many Countries and may cause you serious trouble.
Download Qualcomm Smartphone Write IMEI Tool
This tool is capable for Windows XP, Windows Vista, Windows 7, Windows 8, Windows 8.1 and Windows 10 (x86 or x64 bit).
| | |
| --- | --- |
| Filename | qualcomm-smartphone-write-imei-tool-v1.01.zip |
| File type | application/x-zip-compressed |
| Created by | Uniscope Inc. |
| File Size | 1.37 MB |
| Download | Mega server |
While we provide information and guidance on how to install custom ROMs on your phone, it is important to understand that such actions may carry risks and can potentially damage your device. Therefore, we cannot guarantee that your phone will function properly after installing a custom ROM and will not be held responsible for any bricking or damage that may occur. It is important to proceed at your own risk and carefully follow the instructions provided
How to use Qualcomm Smartphone Write IMEI Tool
Open Qualcomm_Smartphone_Write_IMEI.exe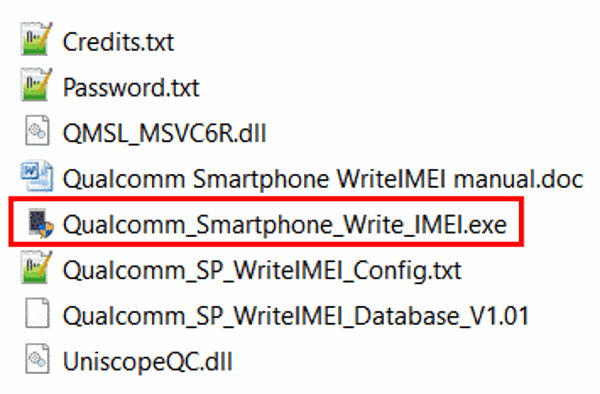 Click on the Settings button and enter ustest to Login

Select Write IMEI1 (if you have dual SIM device then also select Write2 option) and click on OK button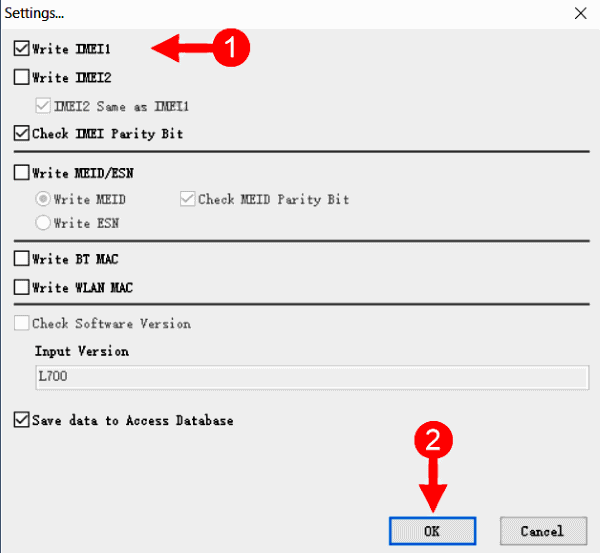 Connect your device and select the COM Port as USB and Enter the IMEI number in the space provided. Click on the Write1 Button to begin the Writing Process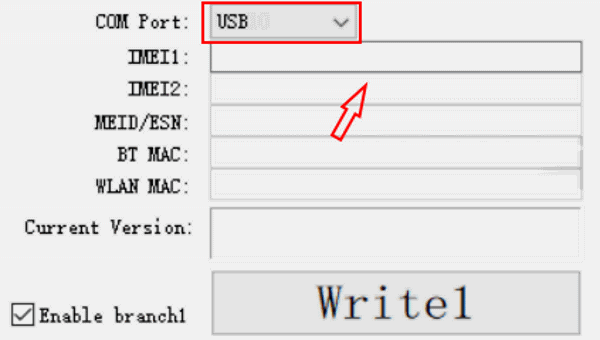 After you click the button, it will write the desired IMEI number to your device.
So this is how you can use this simple tool to change and update IMEI numbers on your Qualcomm device. Make sure to take a backup of your original IMEI number before using this tool. If you face any problem then feel free to ask in the comments section. Thanks for reading and have a wonderful day!