Udemy, Inc. is an online education technology company that offers an online learning and teaching platform to all interested people across the globe. Udemy has already more than 213000 courses and 62 million students online so far where people can learn programming, marketing, data science, and more with the help of the best faculties. Though Udemy offers affordable online courses, not everyone will be able to get those paid courses. But you can Download Udemy Courses on PC for Free in 2023.
Well, running one of the largest online learning and teaching platforms in the market like Udemy isn't a joke for so many years successfully. To make the online platform and courses protected, Udemy uses DRM (Digital Rights Management) for security measures. In that scenario, downloading any video content or a lecture class video on the computer might not be available unless the course video instructor enabled the downloading feature for everyone.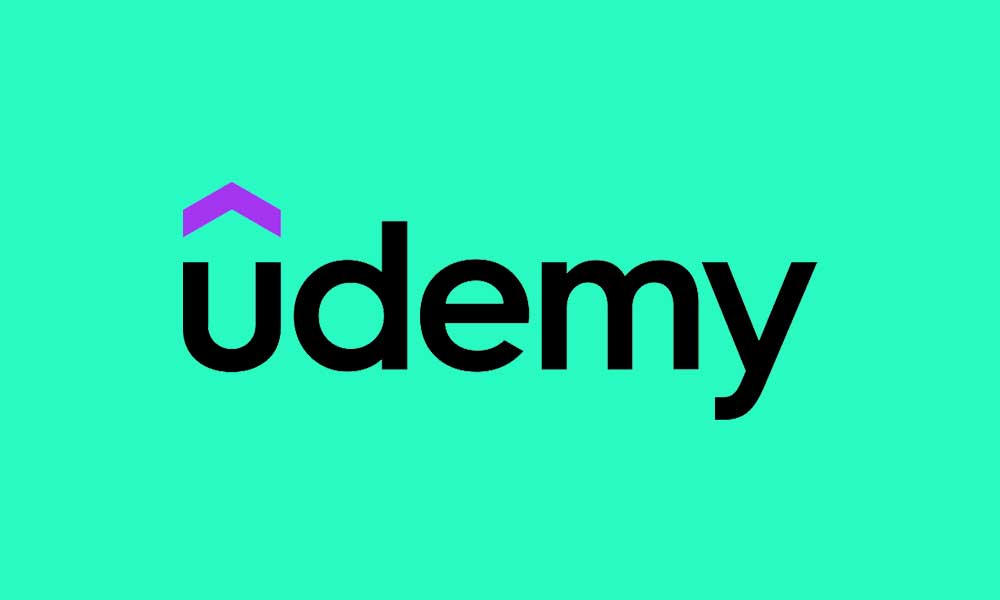 How to Download Udemy Courses on PC for Free in 2023
Due to this reason, plenty of people are interested in downloading the Udemy courses for free on their PCs without paying for them to watch offline. Now, if you're also one of those to wonder if there is a possible way to do so, don't worry. Here we've shared with you a couple of possible methods to easily grab the Udemy courses for free on your PC in 2023. If the one method doesn't work, try another one. So, without wasting any more time, let's jump into it.
Warning:
Please keep in mind that downloading copy-protected content (DRM content) is not recommended by us. So, you should check the copyright law in your country and download Udemy courses (videos) for fair or learning use only.
1. Use Browser Extensions
If you're interested in downloading Udemy courses for free to watch videos offline, you can try using a third-party video downloader extension on your browser such as Video Downloader Helper. But the downloading extensions might only work for some of the Udemy courses and not for every video.
Add the Video Download Helper extension to your web browser.
Log in with your Udemy account and open a video course playback page that you want to download.
Adjust the image quality and the video format (if required).
Click on the extension icon in your browser's toolbar to download the videos.
It should save the video in the selected location on your PC.
Please Note: The downloader works only for some Udemy courses.
2. Use File Downloader Tools
You can usually prefer to have a third-party video downloader tool on your PC to directly grab media files or documents quite easily using the URL. You can try using Internet Download Manager, Allavsoft, or similar tools to do so.
3. Try Using a Web Browser to Download Udemy Courses
There is an alternative available to the downloader extension or downloader tool for you to simply use a web browser to download Udemy courses for free directly from the Udemy website. To do so:
Log in to your Udemy account and select the courses that you want to download.
Right-click on the blank space > Select Inspect option (press F12).
Now, click on Network > Select Media.
Reload the webpage and find the download link on the console screen.
Open the link in a new tab and then download Udemy courses on the PC for free.
4. Download Udemy Courses with VideoProc Converter
VideoProc Converter is developed and designed to download Udemy videos for free which includes file quality support, live video downloads, video playlists, channels, and music from Udemy or other platforms such as Facebook, Twitch, DailyMotion, etc. You can also be able to convert Udemy videos to universal formats after downloading downloaded to universal formats and codecs at a fully accelerated speed in both Windows and Mac devices, the integration of which is rarely seen amid other video downloaders out there in the market.
Free download the VideoProc Converter application on the PC.
You'll need to install the program and launch it.
Then run the Downloader program > Click on Add Video.
Enter the Udemy video course link or the playlist URL.
Now, click on Analyze > Select the desired video format and resolution that you want.
Select an output folder where the video will be downloaded.
Click on Download Now.
Once downloaded, enjoy the Udemy course offline on your PC.
That's it, guys. We assume this guide was helpful to you. For further queries, you can comment below.