Backlit keyboards are quite the norm for mid-range to high-end laptops. Even a few budget laptops are now offering this feature. This is indeed a necessary feature to have if you are used to using your keyboard in low-light conditions. Typing something in a dark room without a backlit keyboard is impossible. But sometimes people are not aware of this feature at all and go on using their laptop without ever using it.
If you are someone who has a backlit keyboard and you are wondering how to enable it on your Windows 11/10 PC, then we are here to help you out. Here in this article, we will take a look at the two possible ways to turn on your backlit keyboard. All it requires is a shortcut or function keypress in some laptops. That might be the case for you too. So without further ado, let's take a look at both the possible ways to go about it.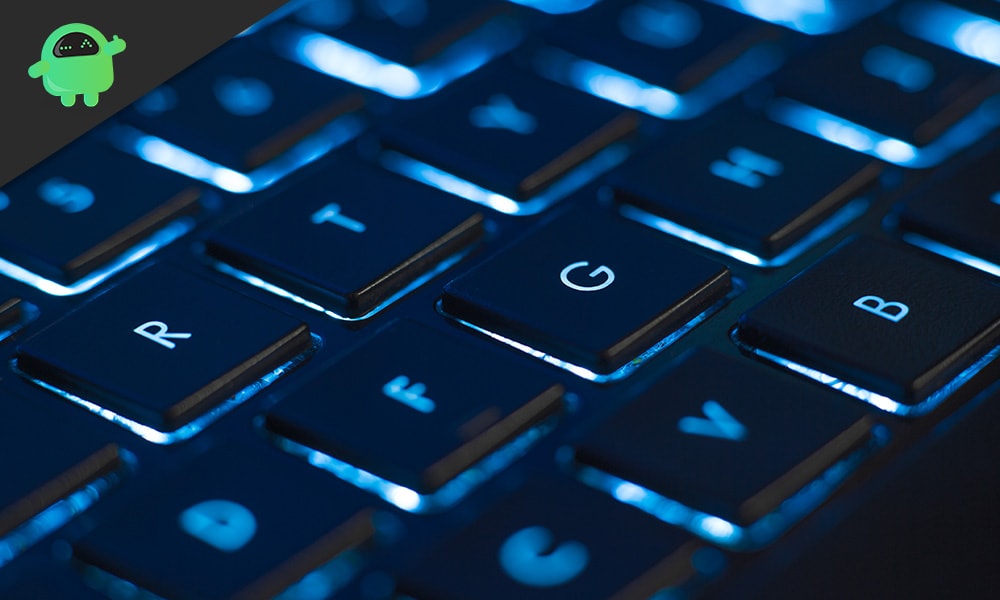 How to enable keyboard backlight in Windows 11/10?
All manufacturers add shortcut options on the keyboard itself to turn the backlight on or off. The problem is that this is not universal for everyone. What might be a shortcut to turn on the backlight on one keyboard might not work at all on some other keyboard. So firstly you should look to enable this feature using the Windows built-in setting in the Windows mobility center.
Using the Windows Mobility Center:
Windows mobility center is a built-in settings menu in Windows 11/10.
Click on the search bar near the search menu and search for "Control Panel."
In the results, you will see the control panel at the top. Open it.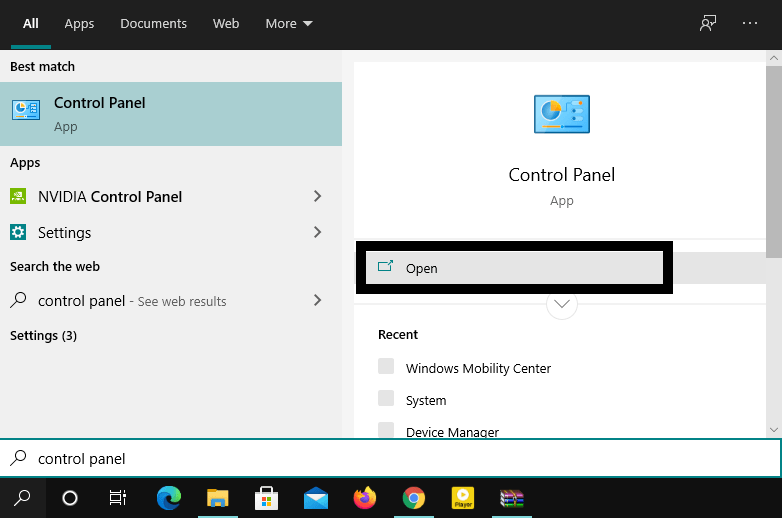 Click on the view by option and from the drop-down menu, choose "Large icons."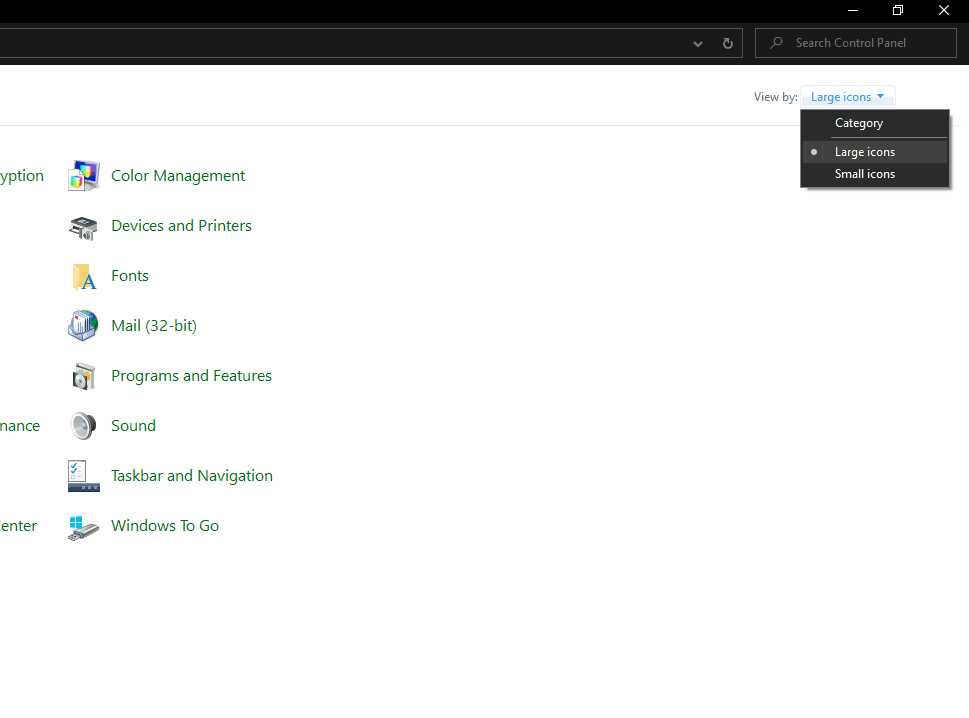 Then click on the "Windows Mobility Center."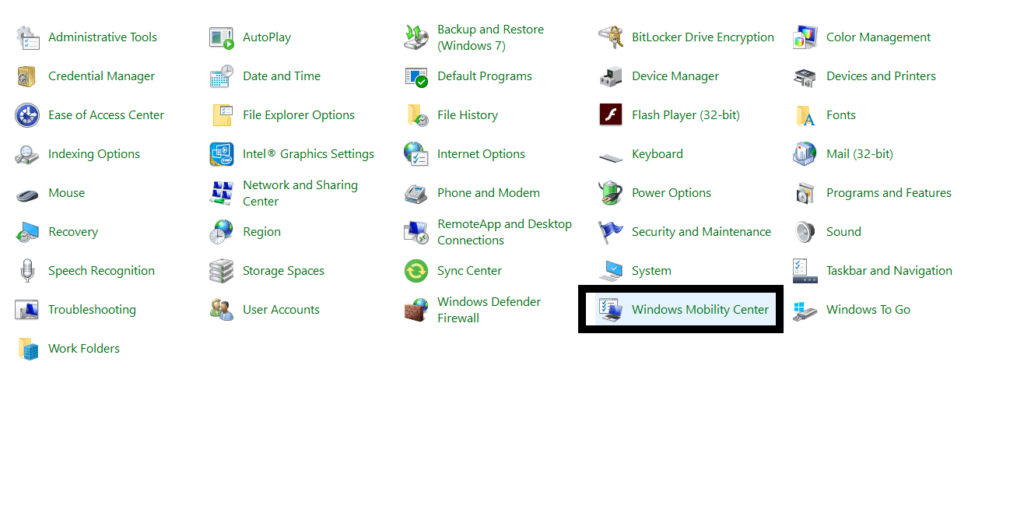 Here you might see the option for "Keyboard brightness" with a toggle below it. Slide the toggle all the way to the right, and your keyboard should lit up now.
If you don't see the keyboard brightness setting at all or you want to control the keyboard brightness using just the shortcut, then follow what is mentioned below.
Using the built-in shortcut:
If you have a backlit keyboard, then the manufacturer will add some shortcut to your keyboard to enable or disable it. But the problem lies in fact as to how you can figure it out.
Some manufacturers add this shortcut to the function keys. So try pressing the function keys and undoubtedly one of them will turn on the keyboard if there is a shortcut for it. Some manufacturers assign the shortcut to two keys. That is pressing the function or control key together with some other key will enable it. Just look for keys that have a sunrise-like pattern on them. If you find two of them, then those are the on and off keys for your keyboard's backlight. First, try pressing those keys directly and see if the keyboard's backlight turns on or not. If it does not then try pressing those keys with the function(Fn) key or the Ctrl key and that should do the trick.
If you are unable to find these keys and none of it works then go through your laptop or keyboard's guide and see how to enable or disable it. If you can't find the manual as well, then google your laptop or keyboard's model number and look for the shortcut to disable or enable the backlight for that particular model.
So that is all about enabling your Keyboard backlight on Windows 11/10. If you have any questions or queries about this guide, then comment down below, and we will get back to you. Also, be sure to check out our other articles on iPhone tips and tricks, Android tips and tricks, PC tips and tricks, and much more for more useful information.