It becomes mandatory to secure your Computer with a reputed antivirus program. But there are many offerings from many developers, and Kaspersky is one of them. Although in most cases, you should be able to install the antivirus tool without any issues. But in some rare cases, you'll encounter some errors such as 27300 when installing Kaspersky Antivirus on Windows PC.
Installing any antivirus on a Windows PC has its own issues as they tend to check the PC environment before installing their program libraries. Any issues such as missing drivers, unavailability of permissions, or any malicious app can show some errors on your screen. Similarly, many people have reported that they are getting an error with the code: 27300 when they try to install the Kaspersky antivirus on their Windows PC. So in this article, we are going to explain some solutions for this issue.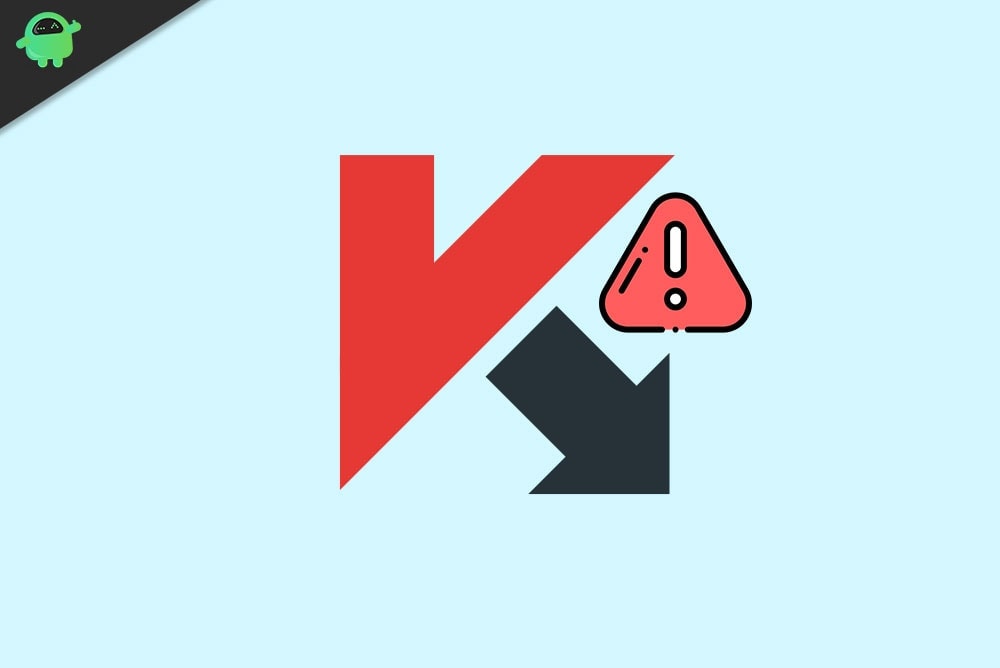 How to fix Error 27300 when installing Kaspersky AV in Windows?
Installing Antivirus is the next important thing after you install Windows OS on a device. In case you have decided to purchase and install Kaspersky AV, here is a short troubleshooting guide to make are you don't get any errors.
Method 1: Remove Conflicting AV Programs
If you already have a conflicting anti-virus program already installed on your system, then this error will occur. So to overcome this, you have to uninstall the conflicting Antivirus tool completely before installing the Kaspersky Anti Virus. To do so,
Press Ctrl+R on your keyboard to launch the Run box.
Type in "Appwiz.cpl" and hit enter.
Find the incompatible antivirus program you are about to uninstall.
Right-click on it and select uninstall. Also, you can click on uninstall from the top of the list.
Follow the on-screen prompts and complete uninstalling the product.
If prompted, restart your computer.
Now, after restarting the computer, try again installing the Kaspersky AV program. It should install without any issue.
Note: Some AV programs may not be removed completely. In this case, you have to use the uninstaller programs specified for that antivirus software.
Method 2: Use KAV-Removal Tool
Sometimes, this error could also happen when you have residual files from the previously installed Kaspersky products. These files will prevent you from installing a new product unless removed. For this specific purpose, there is a removal tool made by Kaspersky.
First, Download KAVRemoval tool from here.
Once the download completes, install the program.

Follow the on-screen prompts to uninstall and remove any leftover files.
Once it finished, restart your computer.
Now try again installing the program. It should work without any errors, as shown previously.
Method 3: Disable Digital Signature Verification of Drivers
Windows verifies for the digital signature of drivers you install on your system. This is a security step to prevent the installation of malicious driver codes that could damage the operating system. Since Kaspersky installs additional drivers to work properly, this could cause some issues. Although as we are installing perfect software from a reputable brand such as Kaspersky, we can temporarily disable the digital signature verification.
To do so,
Click on the start menu, and click on Power.
While holding down the shift key and click on restart.
Wait for it to restart to the advanced start-up menu.
Press 7 or F7 when it asks for startup mode.
This will start your system with digital signature verification disabled.
Now try installing the Kaspersky AV tool. This should let you install without any issues. Once you have completed the installation, you can restart, and the driver signature enforcement will be turned back on automatically.
For Windows 7 & 8
If you are installing this software in Windows 7 or 8, then you have to make sure of another step.
Note: You have to do this step only if you're getting the sub error code: 2147024883 under the 27300 code.
Open registry, using the run command regedit.
Navigate to this registry:

HKEY_LOCAL_MACHINE\SYSTEM\CurrentControlSet\Control\Network

Rename the config parameter to config2 and restart your computer.
Now try installing the software. Since we have made some changes, it should get installed now without any problems.
Method 4: Update your Windows 10 installation
So if you're getting the 2147024770 or the 536870329 sub error codes, this means that your Windows installation is not up to date. To fix this error you have to update Windows. So to do so,
Open Windows settings by pressing Windows key + I.
Click on Updates and security.
Click on check for updates.
Let the updater check for updates and install them. Once all of the updates are installed you can try installing the Kasperky AV tool. Since we are up to date, the error should not occur.
Method 5: Rename the catroot2 folder
The catroot and the catroot2 folders are involved in the update process. So if these folders contain partial windows update files, it could cause some issues with installing the Kaspersky AV tool. So let's rename them from Safe mode.
Restart your computer by holding the shift key as mentioned above.
Enter CMD or power shell as admin, (For that, search in the start menu, right-click on CMD and click on Run as administrator.
Enter the following commands one by one:

net stop cryptsvc
ren %systemroot%\system32\catroot2 catroot2_old
net start cryptsvc

Finally, restart your computer.
Once you restart your computer check if you can install the Kaspersky AV tool without any issue.
Conclusion
So these were some solutions for the Error code 27300 that pops up when installing the Kaspersky AV. If you still cannot fix the issue, then you can contact the support team for Kaspersky AV. If you have purchased this AV, then they will surely help you to fix the issue. Although as a last try, you can check by reinstalling the Operating system once again and try installing this AV tool. But make sure that you back up your important data, including serial keys for software that is installed before doing so.