In this article, we will be sharing all Eternal Evolution gift codes that are currently active and will give you a quick head start for the game and the steps to redeem the codes. Eternal Evolution will soon be one such game that will dominate the player base of other mobile games. It is a strategy mobile idle RPG game still in its early development stages; it has seen quite some success since its launch with over 1 lac+ downloads.
To put it in simple terms, these gift codes reward players with in-game items when used in the redemption section of the game. They are starter packs that are available for a limited amount of time free and provide new players with a huge start boost which is a huge advantage in RPGs such as Eternal Evolution.
How to acquire free Gift Codes for Eternal Evolution?
Getting hold of these Gift Codes seems like a challenge to many of us, but it is not. There are multiple ways to keep track of these Gift Codes; there are regular updates on social media platforms such as those mentioned below.
Facebook – Follow their official Facebook page to collect codes.
Instagram – Follow their regular updates on Instagram as well.
Twitter – Constants tweets of the game regarding events, updates, etc.
Reddit – Follow subreddits made by the players of the game.
Discord – Join the Discord server to keep track of special drops.
Lastly, keep an eye on special events such as Anniversaries, Weekly events, Monthly passes, etc.
Rewards such as free Diamonds, Recruitment Cards, Advanced Recruitment Cards, Limited and Basic Recruitment Cards, Stamina Supplements, and so on are all guaranteed to be free items present in these Gift Codes.
Eternal Revolution – Free Gift Codes
There are lots of free Gift Codes available for the game – Eternal Revolution. We will now be mentioning some of the active and expired codes that we are aware of to date. Codes that are active as of now:
Mooncake2022 – Rewards players 600 Diamonds and 3 Stamina Supplements.
OfficialLaunchEU – Rewards players with 10 Recruitment Cards.
FB10kFollowers – Rewards players with 10 Advanced Recruitment Cards.
ChildrensDay61 – Rewards players with 6 Recruitment Cards and a Limited Recruitment Card.
Eternalevolutionde – Rewards players with 15 Basic Recruitment Cards.
Where to redeem these free Gift Codes for Eternal Evolution?
Redeeming these free Gift Codes becomes very simple with the help of this guide. Players must follow these steps in the game – Eternal Evolution in order to claim their free goodies.
Open the Game on your Android/iOS Device.
Click on the Profile icon present on the top left of the game's main menu.
Enter into the Settings section by selecting the cogwheel icon.
Tap on the Gift Code button to open up a new dialogue box.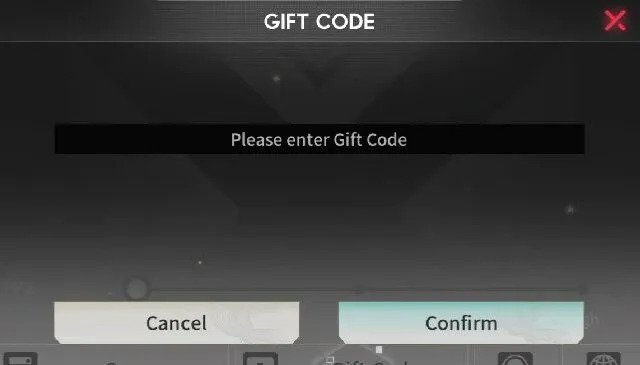 Enter the code received and select confirm to redeem the free Gift Code.
Note – The free Gift Codes are case-sensitive, therefore, they should be entered with the same Lower and Upper cases as the ones we provide in our article.