The much-awaited Google Pixel 6 lineup models such as Pixel 6 and Pixel 6 Pro are available for sale in specific markets but there are some flaws or bugs simply ruining the user experience whatsoever. It looks like that the more we dig into the device to use, the more issues we encounter. Recently, plenty of reports coming out about the fingerprint unlock issue and that brings a question in mind Is Face Unlock Missing on Google Pixel 6 and 6 Pro?
Well, this is something that we can't really think so much these days because each and Android smartphone does have the face unlock feature by default apart from the PIN or pattern lock. No matter you're using a budget-centric device or a mid-ranger or a flagship, the face unlock feature should be there which is more convenient than a traditional pin/pattern unlock on the device. Sounds obvious, right? But there is bad news for Pixel 6 series owners.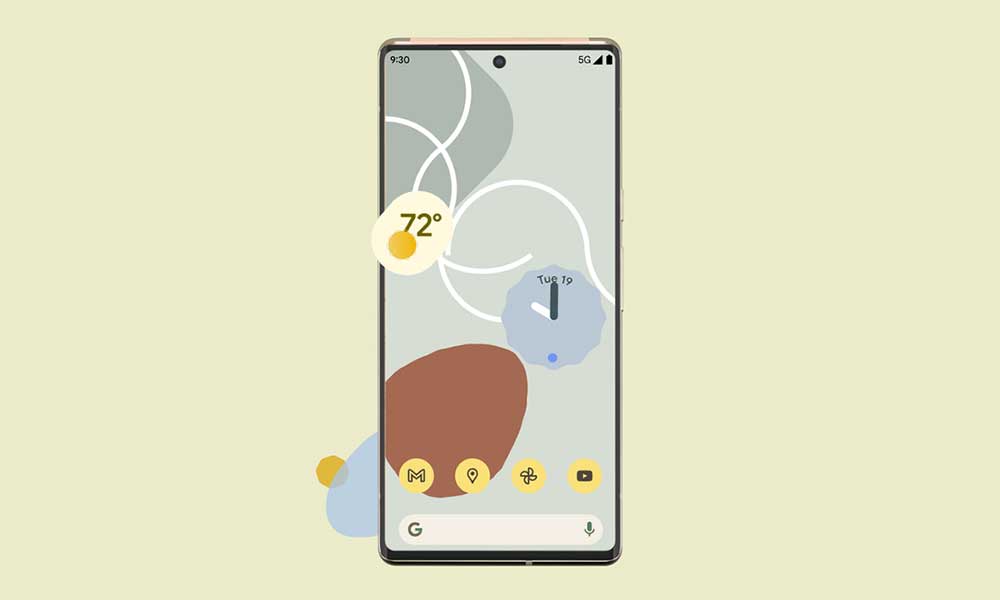 Is Face Unlock Missing on Google Pixel 6 and 6 Pro?
Recent chaos among the Pixel 6 series users draws attention to the Face Unlock feature which is actually missing from the device out of the box. Strange, isn't it? But that's true because there is no face unlock option available on the Pixel 6/6 Pro model as of now.
It's the first time for the Pixel series device to have an in-display fingerprint sensor just like other flagship models from different brands. But the issue starts here because the implementation or you can say compatibility with the in-display fingerprint reader on the Pixel 6 series isn't going well for the users. It has some issues with fingerprint recognition and sometimes it doesn't work at all. In some cases, it registers the fingerprint but can't detect too.
In that scenario, affected users are getting frustrated a lot and they're eventually storming the online forums related to this issue. Additionally, users are also requesting Google to add a face unlock feature in the upcoming future software update so that they can conveniently unlock the screen on their Pixel 6/6 Pro without any issue.
However, Google hasn't mentioned anything specific officially on this matter yet. It seems that face unlock was a thing before the launch of the Google Pixel 6 series. But at the time of launching both the Pixel 6 lineup models, they ditched the face unlock feature which is quite strange. We should mention that XDA Recognized Developer Freak07 has found some evidence that points out the Face Unlock support on the Pixel 6.
First face unlock. Early leaks suggested this to be a feature of the Pixel 6 series, but it was seemingly removed at launch.
However there are some traces in the source to be found.

— Mile (@mile_freak07) November 10, 2021
Google did introduce a code change to the Pixel 6's PowerHAL config file on July 9th, 2021, that was known as a "Tuscany" (Face Unlock Feature). They were working on it to improve the performance and impact on the battery by boosting the CPU clusters. It's still not clear why Google has ditched the face unlock option from their latest flagship models. But there might be a possibility that Google will bring this feature in the near future.
The chances are high that maybe there was some issue with the optimization or compatibility of the Face Unlock feature on the Pixel 6 series. If that's true then we can expect that Google may release the Face Unlock option via a Pixel Feature Drop anytime soon. Till then we'll have to wait for more info.
That's it, guys. We assume this article was helpful to you. If you've any queries, let us know in the comment below.