When it comes to online battle royale games, Fall Guys: Ultimate Knockout is one of the popular video games in the market to date. The game was launched in 2020 last year and has received an overwhelming response with its graphics and gameplay that offers up to 60 players at a time. As no game is a complete bug or error-free and especially online multiplayer games, Fall Guys is no exception here. Meanwhile, plenty of players are getting affected by the transaction error for some unfortunate reason. So, if you're also searching online that Is There a Fix for Fall Guys Transaction Error or Failed Purchase? Check this article completely to know more about it and we've shared a couple of workarounds too.
According to multiple reports on the FallGuysGame subreddit, whenever PC or console players are trying to purchase any costume or stuff online from the Fall Guys in-game store, they're receiving the particular error notice. It says "Transaction Error. Could not complete the purchase." Luckily, the Mediatonic team has responded to this issue and mentioned that all users are getting this issue for a while. So, the developers are currently working on it and users will be able to purchase their deer-y beans very shortly. However, if you're still having issues with the same, check out the steps below.
Is There a Fix for Fall Guys Transaction Error or Failed Purchase?
Well, to be very precise, it seems that there may be a server downtime or maintenance progress is happening in the background at this moment that's why the players are encountering such issues. Meanwhile, if you're having the same issue on your PlayStation, the chances are high that may be PSN (PlayStation Network) service is going through some technical issues to complete the transaction process somehow.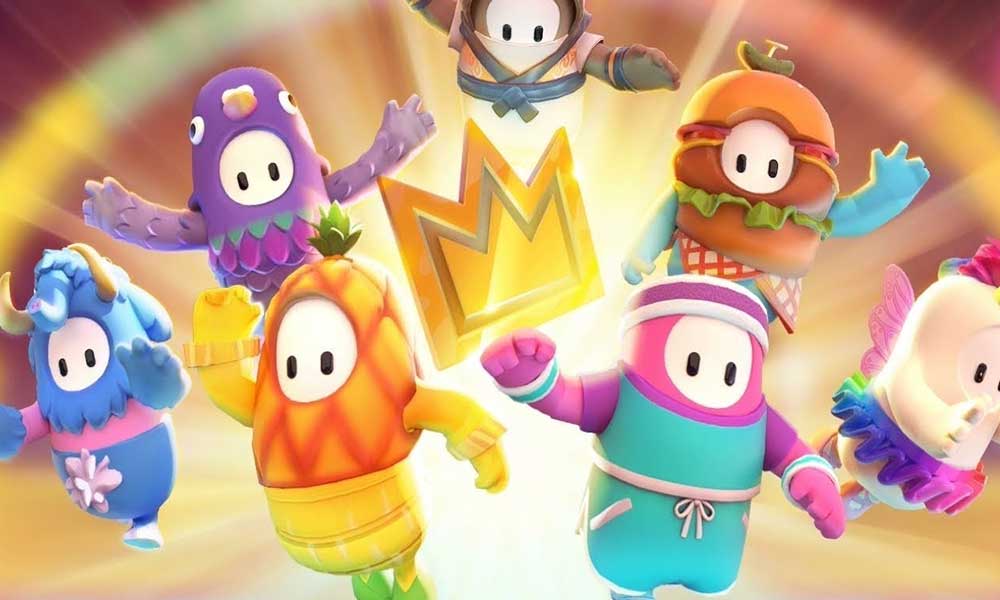 Until the developers come up with a patch fix for this issue, the affected Fall Guys players should have to wait. Now, this will only apply if in case, the Fall Guys servers are having any technical issues. Meanwhile, players can wait for a couple of hours and then try again as it may also happen due to an increased number of active players currently which will definitely cause server downtime or slow response. Alternatively, if nothing seems wrong at the game server or PSN end, make sure to check out your internet connectivity as well.
Sometimes the network issue can also cause multiple problems with server connectivity which also includes online transaction error. So, if there is an issue at the server end, you can only do one thing is to wait. But if the problem at your end, do the following methods.
1. Check Fall Guys Server Status
Make sure to check out the Fall Guys Server Status first to cross-check whether the game server is having any technical issue or not. To do that, just follow the Fall Guys Server Owl Twitter handle to get all the server-related info in real-time. Meanwhile, if nothing shows wrong to you, try checking the same at DownDetector website which is a third-party service but offers all the possible info.
So, if there is no issue at the server-end, follow the next method.
2. Check PSN Status (PlayStation Users Only)
We will always recommend checking for the PlayStation Network Status if you're having any online connectivity issue or matchmaking or downloading or transaction issue on your PlayStation console. By doing this, you'll be able to know whether there is any technical fault or server downtime is happening at the PlayStation Network service or not.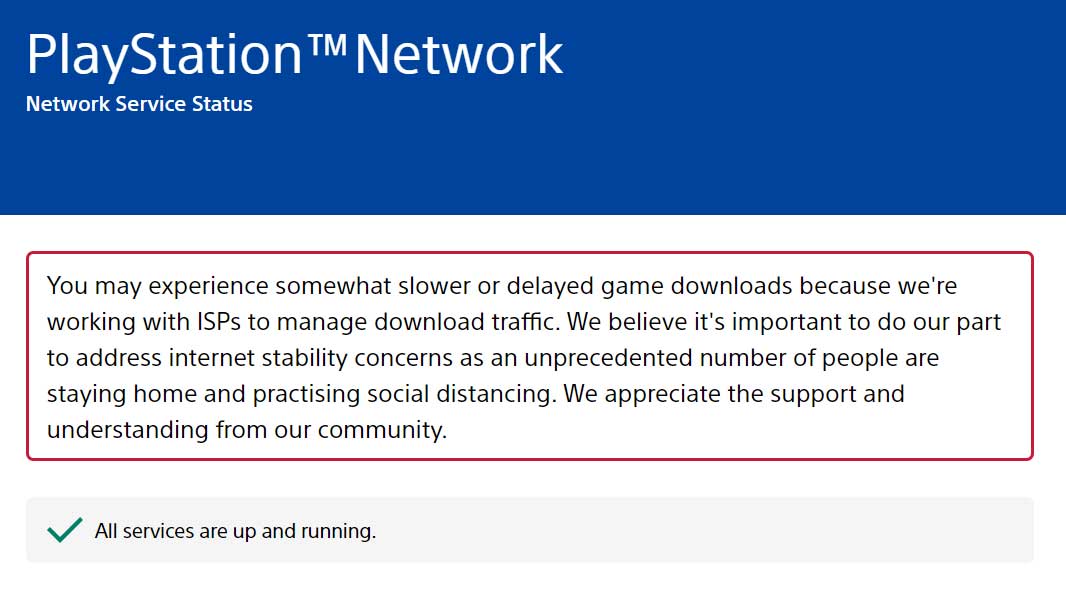 If any downtime or maintenance process is happening in the background, you'll have to wait for a couple of hours and try again. There is nothing to do more for console users in that scenario. However, if the PSN status is active and running well, try another method.
3. Check Internet / Network Connection
Ensure to check out the internet connection at your end if you're facing any connectivity or in-game transaction issue just like the Fall Guys transaction error. It can possible that maybe your console or PC is having issues with the networking glitch which can't be fixed by a simple reboot. So, try checking the internet connection status, download/upload speed, stability, etc.
If in case, the internet connectivity is strong and fast enough for your game that means there is something troubling you from the networking device like a Wi-Fi router or modem. Now, if you're using Wi-Fi, try connecting an ethernet cable (wired) to check whether the problem has been fixed or not. However, if you're using a wired connection, try connecting to the internet via a Wi-Fi network.
Sometimes, placing the router at a distance from the PC/Console can also cause signal strength issues. Try keeping both the devices close enough for uninterrupted connectivity.
4. Power Cycle Your Router
Well, whenever a simple restart to your device won't work properly, the power cycle method mostly come in handy to clear any kind of system glitch or temporary cache whatsoever. As this is a networking glitch, we'll power cycle the Wi-Fi router. To do that:
Turn Off your Wi-Fi router completely until all LED indicators stop blinking.
Now, unplug the power cord from both the router and the power source.
Then you have to wait for around 5 minutes and plug back the cord in.
Turn On the Wi-Fi router > Connect to the network and check for the error again.
We hope you should have fixed the Fall Guys Transaction Error or failed purchase issue completely. That's it for now. If you've any further queries, let us know in the comment below.