Bethesda Softworks' highly successful post-apocalyptic online role-playing game, Fallout 76, leaves no holds unbarred when depicting the dastardly effects of a nuclear war on humanity and the planet. One of the game's many unique cuisines is the Rad Ant Lager.
In order to prepare it, you will have to find the obvious ingredients – Rad Ants. It also happens to boost your carry weight, albeit temporarily. Given below is our location guide to hunting down Rad Ants in Fallout 76.
Where to Find? Rad Ants in Fallout 76
There are a few locations where you are quite likely to come across Rad Ants in Fallout 76. You will have to hunt for Rad Ants across Appalachia on taking up the repeatable quest titled "Wasted on Rad Ant Lager". If you happen to have taken up the Tea Time event mission as well, keep in mind that you can find many Rad Ants near the Giant Teapot in the Forest area of Fallout 76.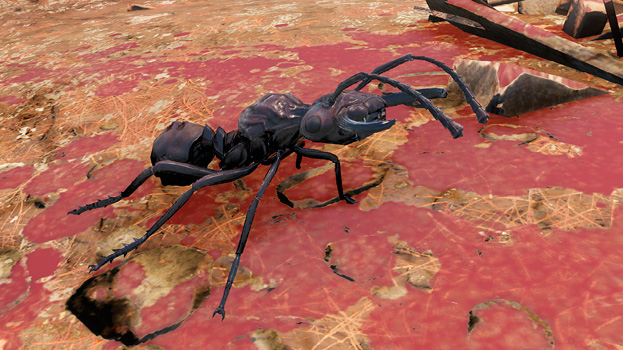 You can also find Rad Ants in the Thunder Mountain Substation, TM-02 in the Cranberry Bog area. Unfortunately, the ants at this particular location will be engaged in a heavy battle with a Deathclaw. Therefore, when you come across them, you will have to finish their job fast. This will ensure that you don't forfeit them to the Deathclaw.
The Top of the World, Lucky Hole mine in the Savage Divide along the Appalachian Antiques and the Watoga High School in the Cranberry Bog area are other good locations for finding Rad Ants. Apart from this, you always have a chance of coming across them while traveling across the lands. So always stay alert and observant of your surroundings.
We hope you have a great time hunting down Rad Ants in Fallout 76. If you liked this, we have more guides on iPhone and iPad, PC Troubleshooting, and Android Guides for more. We want you to participate in the $150 giveaway by subscribing to our YouTube Channel. If you have any feedback or queries, comment down below with your name and e-mail ID.