Final Fantasy is a very popular game among gamers. Noticeably, a newly remastered edition of the Final Fantasy Crystal Chronicles made its way this month for all the platforms. This RPG game was meant to fix all the issues related to its previous version. The Final Fantasy Crystal Chronicles Remastered Edition was released for platforms including PlayStation 4, Nintendo Switch, iOS, and Android. It features tons of new updates like new high-level dungeons, entirely new features, and the gameplay has been enhanced for more new-age like feel.
Moreover, the game was remastered and was meant to fix the multiplayer playability of the game. It was meant to make the multiplayer gameplay of the Final Fantasy Crystal Chronicles more fluid and smooth. The game has been designed to accommodate more players right from the story to the gameplay systems. You can join your friends on a caravan on a journey to search for a rare and precious resource. This resource will help you protect the town or cities from a deadly gas called the Miasma.
Enough talking about the storyline of the game, if you play Final Fantasy Crystal Chronicles Remastered edition game and are looking for ways on how you can add your friends for playing multiplayer, then you are at the right place. As in this post, we will talk about how to play Final Fantasy Crystal Chronicles Remastered edition with your friends via multiplayer. So, with that being said, let us take a look at the article itself: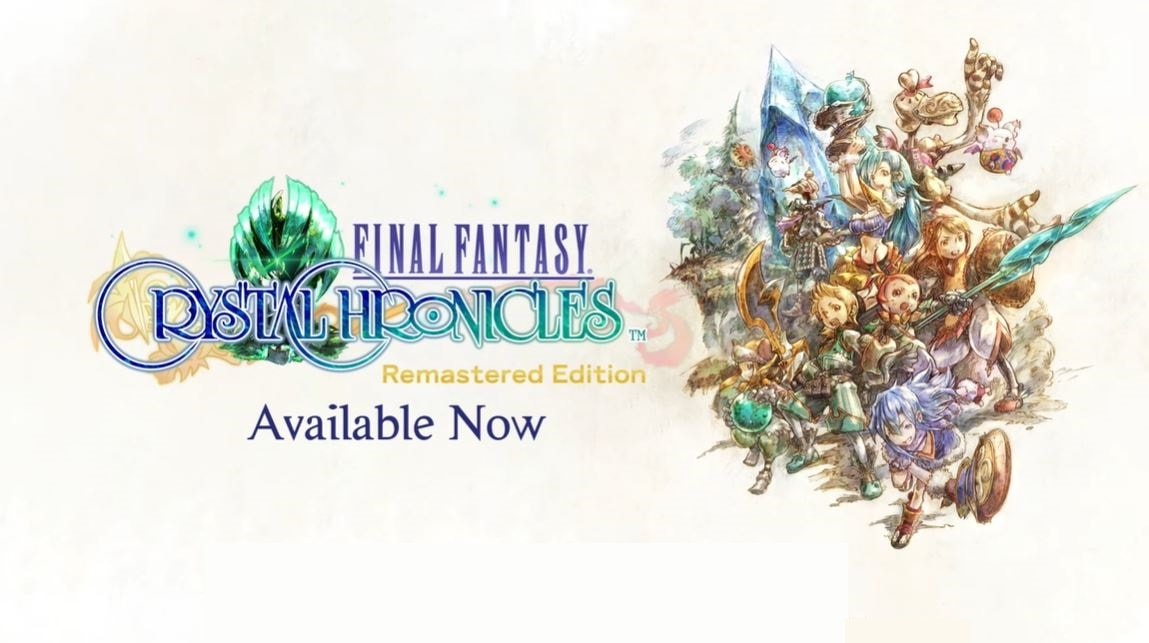 Final Fantasy Crystal Chronicles Multiplayer: How to Play With Friends
First things first, the Gameboy multiplayer system is now replaced with an online multiplayer. The system is a bit cumbersome but that is what it is and you have to live with it. Fortunately, we have a guide in place that will at least take some of the burdens off your shoulders when trying to figure out how you can play Final Fantasy Crystal Chronicles multiplayer.
Notably, the game features multiplayer both in the lobby and traditional Quickmatch system. Sadly, local-co op is not available in this remastered edition, which is a sham. Good thing is that the internet is now widely accessible at our age and you can make use of that to connect up to 8 players for your village. One thing now pops-up in your mind would be what happens to the story progression of the game?
Well, long story short, the admin or the host of the multiplayer team would earn story progression only. Activities like sending or receiving mail, grabbing the miasma resources, etc. are all connected with the host of the multiplayer in Final Fantasy Crystal Chronicles multiplayer. If you wish to roam around the village then you have to go solo. Now that all the limitations have been discussed, here are the steps on how you can play this game with your friends via multiplayer.
Who Can Join?
Luckily the remastered edition of the game supports cross-platform play. Meaning that either you are playing on the Play Station or your friend is playing on Nintendo Switch, you both will be able to play via the multiplayer mode. Moreover, the game also supports multiplayer gameplay between full version and lite version player. So, even if you have the full version of the game while your friend has the lite version of the game, you are eligible to play the Final Fantasy Crystal Chronicles remastered edition.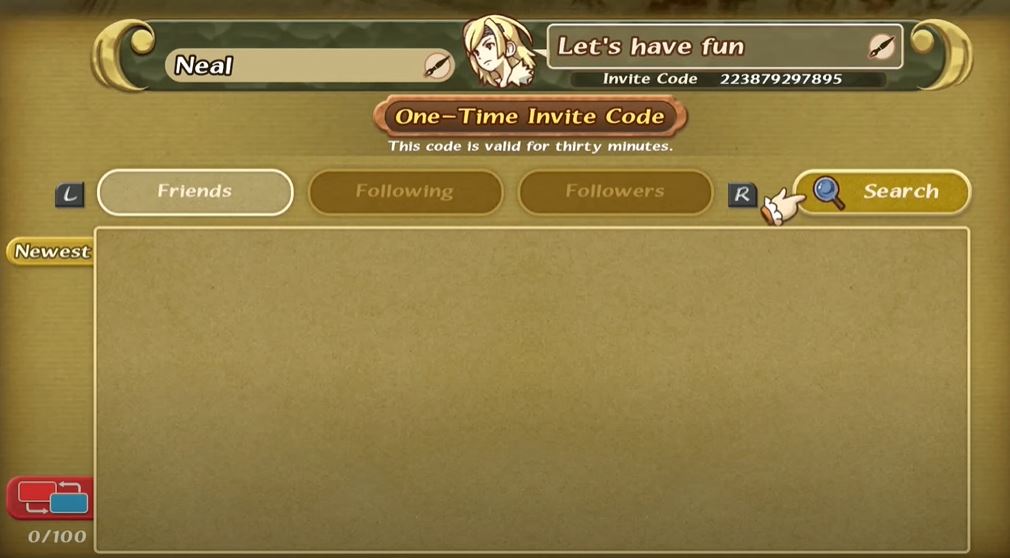 However, though region gameplay is locked. This means that if you are in the US and your friend is in India, then you will not be able to play the game. Note that the gameplay is not limited to the mentioned regions. It is just for example. So, you can play multiplayer across platforms, and a full and lite version of the game.
Multiplayer With Friends or Strangers?
One good thing that this Final Fantasy Remastered Edition brings is that while playing multiplayer mode, you can limit the mode to either play with your friends or strangers. This will help you avoid unnecessary incidents where while trying to join your friends you are connected with a stranger. Albeit there is a limited set of preset chats available to communicate with your friends. So, Discord comes into play here.
Benefits Of Multiplayer
Well, the obvious benefit is that you can now achieve four times the damage, which you could not have achieved playing solo. Another interesting benefit is that you now earn greater rewards while playing with your friends or strangers in multiplayer mode. Every player will be rewarded along the way to the dungeons.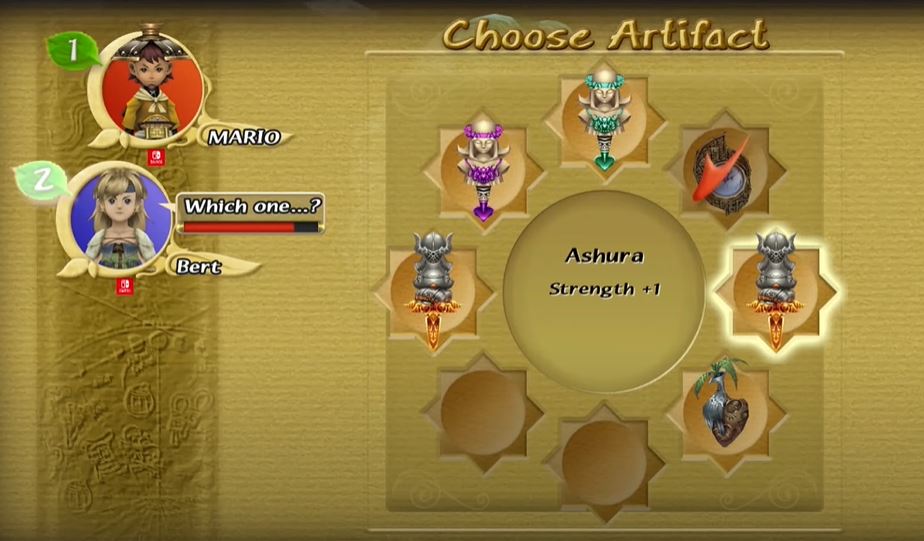 Each player gets to pick an artifact, which makes this remastered edition a good game. A default artifact will be given to each player which can be changed in each dungeon.
Any Other Info To Keep In Mind?
One important thing that you should bear in mind is that if you decide to play online, then if you are playing via the Nintendo Switch or PlayStation 4, then you should have an online subscription. The subscription for Nintendo is called Nintendo Switch Online membership whereas, for PS4, you'll need a PlayStation Plus subscription.
How To Start Playing Multiplayer
Follow the steps below to start playing multiplayer cross-platform on the Final Fantasy Crystal Chronicles Remastered game:
Head over to the Main Menu.
Then choose the Set Out Together option.
Now here you can choose either Host or you can join a team by tapping Join or Quickmatch.
Select the Dungeon that you want to play.
You can select the chat preset from the already available ones.
Select how many players to recruit.
You can now set the group limitation to either friends only or open. The latter means anyone can join your team.

That's it!
Wrap Up!
So, there you have it from my side in this post. I hope you guys liked this detailed post on how you can play the multiplayer mode in the Final Fantasy Crystal Chronicles Remastered Edition game. Note that this guide has all the information that you need to know before you go ahead and play the multiplayer mode. Let us know in the comments below if you liked this post or if we missed any info that you would like to know more about.
In the meantime, if you liked this content and want to read more content, for more such awesome coverage, you can head over to our check out our Windows Guides, Gaming Guides, Social Media Guides, iPhone, and Android Guides to read more. Make sure to subscribe to our YouTube Channel for awesome videos related to Android, iOS, and Gaming.