Adobe Creative Cloud is draining a lot of battery, as reported by most of the users. However, it can be resolved after a fresh installation. If not, then make sure you have the latest version of the application. Alternatively, you can try disabling some syncs and check if that fixed the issue. Still, the problem isn't solved? No problem, you are in the right place.
All those who are huge supports and users of Adobe products, like Adobe Photoshop or Adobe Illustrator probably familiar with Adobe's Creative Cloud. But if you don't know about Adobe Creative Cloud, let me briefly introduce Adobe Creative Cloud. Moreover, Adobe Creative Cloud is a group of Application and services that retrieves your all Adobe's programs, a few mobile apps, and even parts of cloud services.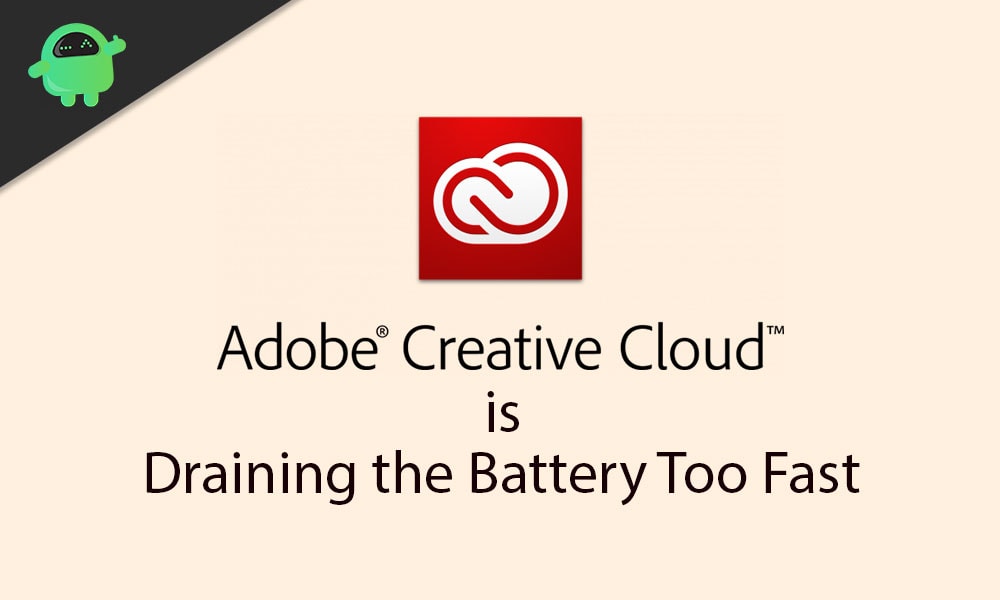 Fix: Adobe Creative Cloud is Draining the Battery Too Fast
Adobe Creative Cloud also functions as the primary launch platform for Adobe products. You can have access to update, install, manage programs. Even un-installation is possible from here.
However, Adobe Creative Cloud is being repeatedly reported for draining the battery very fast. Judging by the description of the issue,  it can be noted that many users are encountering some issues. Creative Cloud is picking up the majority of the CPU's resources, even while indolent.
If you desire to fix Creative Cloud's high CPU usage, we have arranged great alternatives for you. Check them out.
Fix 1: Acquire the latest version of Adobe Creative Cloud.
Download and install the latest version of the Adobe Creative Cloud. If you have the application, then check for updates. Alternatively, you can uninstall and reinstall the latest software from the official site.
Software is constantly improving to use optimum resources after the update check battery status. You will find an improvement definitely.
Fix 2: Disabling File syncing and Font Syncing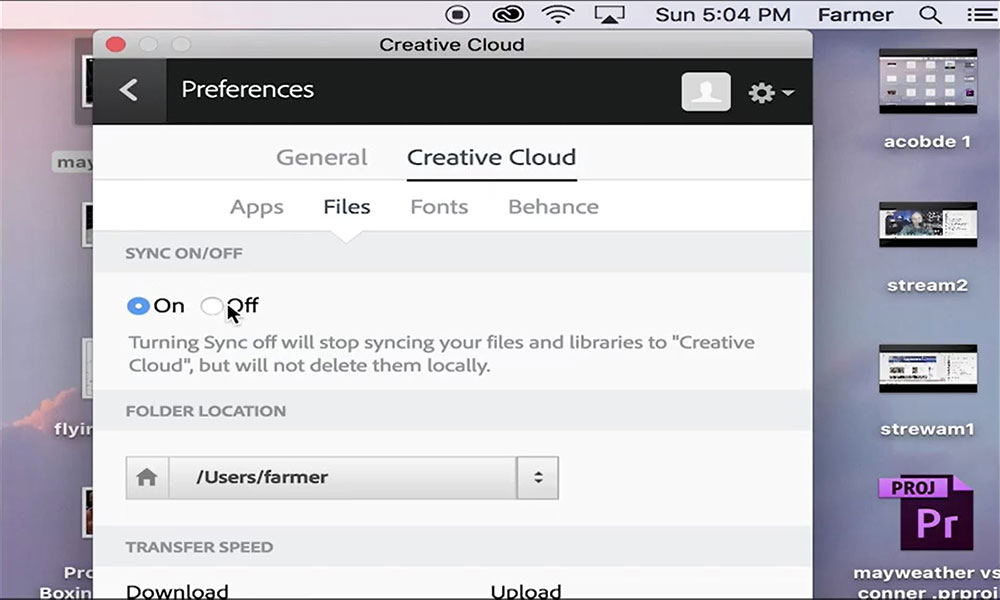 For this, you need to follow the steps mentioned below.
Launch Adobe Creative Cloud. (Search in the start menu, or you can open it by double click on the desktop shortcut)
Navigate Preferences Panel. (shown in the above image)
Open the Creative Cloud tab.
Go to Fonts.
Search for TYPEKIT ON/OFF, Select 'Off.'
Open the Files tab.
Search for SYNCKIT ON/OFF, Select 'Off' again.
Click on Confirm the changes.
A dialog box will appear with the message "Restart your pc for the changes to take effect."
Finally, Restart your PC.
Accordingly, your issue would be resolved by now. What No?  You're still facing the same problem. We have got more alternatives for you.
Fix 3: Uninstall and Reinstall Adobe Creative Cloud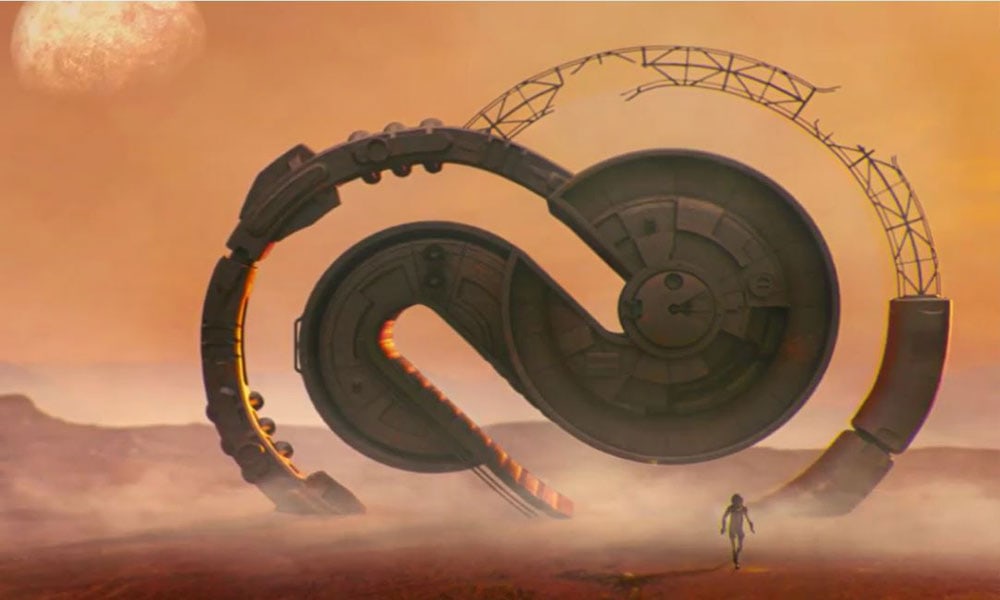 Before proceeding with the install, You need to make sure no earlier software traces should be available. It is suggested to use Adobe Cleaner before you initiate a fresh install.
Download the official Creative Cloud Uninstaller.
Unzip the archive.
Run the uninstaller.
Follow the instructions given on the screen.
For Downloading and Installing, follow the steps mentioned below.
Download the original Adobe Creative Cloud Cleaner Tool for Windows.
After finishing download, Right-Click and Select Run as Administrator.
Follow the on-screen instructions.
Restart your PC.
Reinstall the Creative Cloud through the official site.
Above mentioned steps are enough to prevent Creative Cloud from using too much battery. For more efficient and smooth working of your software, we are providing a bonus tip.
Fix 4: Disable any Antivirus Programs While Using Creative Cloud.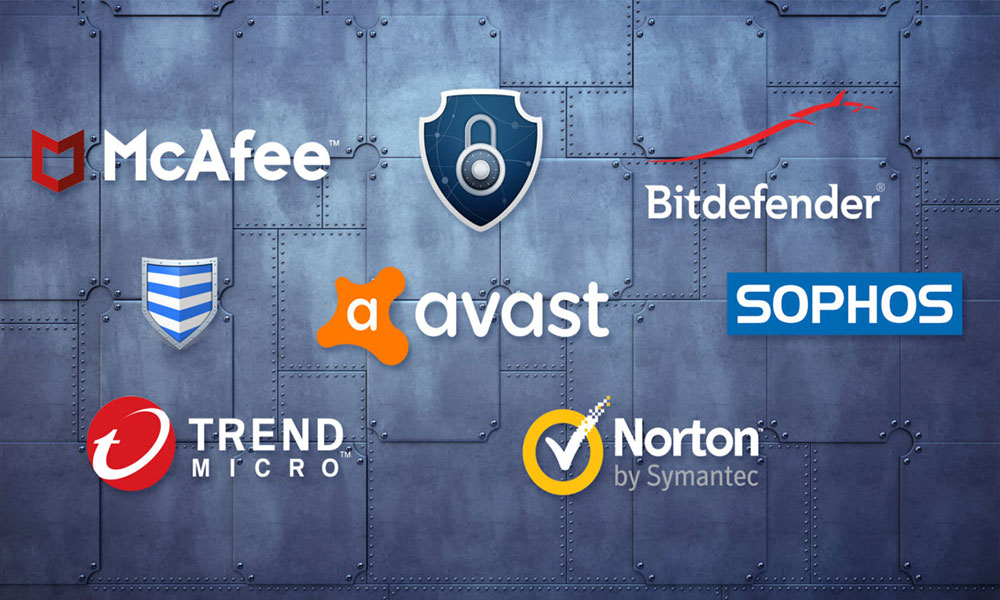 Many antivirus programs raise suspicion while Creative Cloud is running. As you all are well known for the program's high battery usage, having an antivirus for monitoring it will slow down your PC. Therefore it is better to disable your antivirus at least while running Creative Cloud.
Finally, we can conclude that your battery drainage problem must be sorted by following the above-mentioned steps. If you have any query with you then tell us by commenting below, we will reach out to you with the alternatives. For more gaming and other updates, subscribe to our YouTube Channel. Also, check out our Gaming Guides, Windows Guides, Social Media Guides, iPhone, and Android Guides to know more.