If apps are not working, behaving rather unexpectedly, or facing frequent crashes on your Android device, then this guide will help you fix these issues. The open-source ecosystem of Android allows you to try out a plethora of apps across varied domains. This in turn makes it possible to install custom icon packs, launchers, photo editing apps, and a plentitude of games. However, sometimes you might face an issue or two with these apps.
In some cases, the app would open but then suddenly shut itself down within a few seconds. Other times, they might simply refuse to launch in the first instance. Well, no doubt these issues are sure to cause to plant a seed of concern in many user's minds. However, the good thing is they could easily be rectified as well. In this guide, we will be listing nine different methods to fix the issues related to the Android apps not working on your phone. Follow along for the instructions.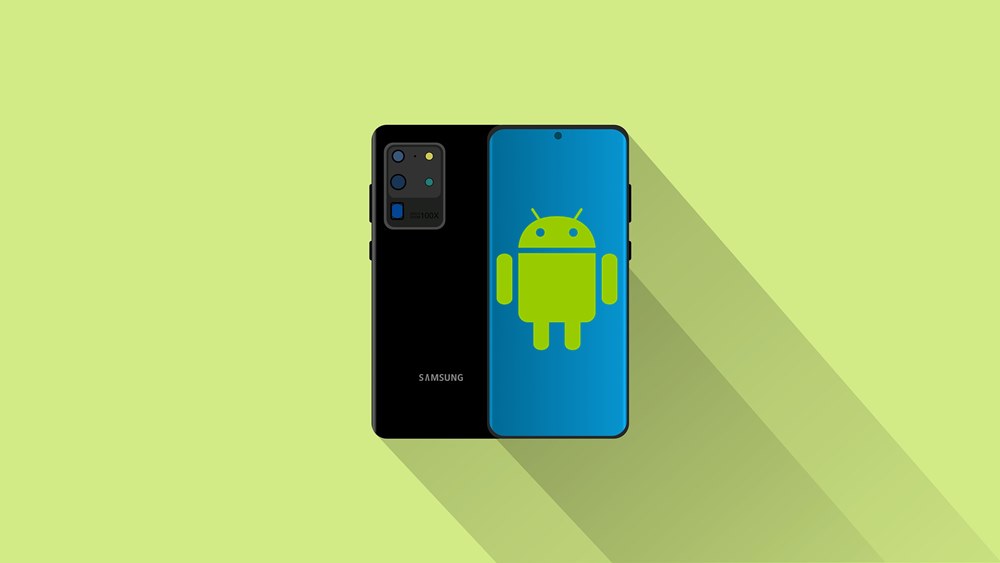 Methods to Fix Android Apps Not Working on your Phone
First of all, we will be mentioning a few basic workarounds. While they might sound to be along the obvious lines, but trust us, in most cases, they are able to fix out most of the issues. So with that said, let's get on with the tutorial.
Fix 1: Restart your device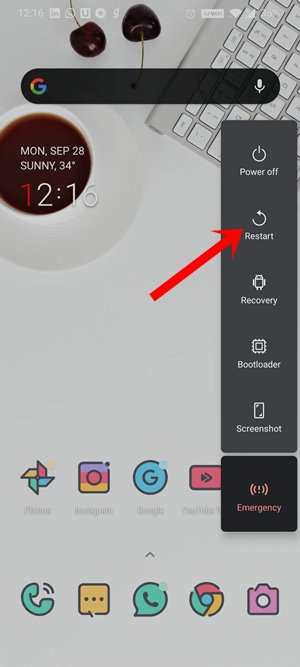 Well, more often than not, a simple restart is all that is required. It refreshes the device settings and will provide a fresh environment for the apps to work upon. So long-press the Power key, bring up the Power menu and tap on Reboot. Once your device reboots, launch the app and see if the Android apps not working issue has been fixed or not.
Fix 2: Force stop the App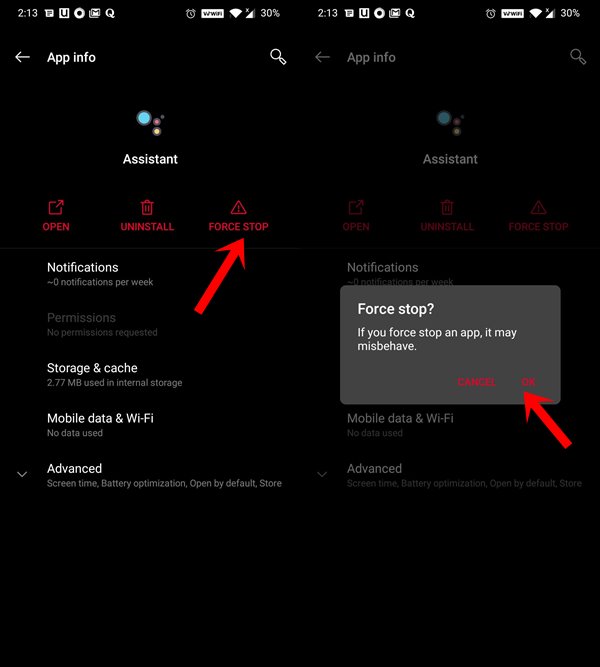 Force stopping an application not only closes the app but also kills all its background processes. The next time you launch it, the app will again start all its processes and this might fix the aforementioned issue. Therefore, to force stop any app, head over to Settings > Apps and Notifications > App Info > Select the affected app from the list > Tap on Force Stop > Tap on OK in the confirmation dialog box. Now wait for a few seconds and then launch the app. Check if the issue has been rectified or not.
Fix 3: Remove App Optimizations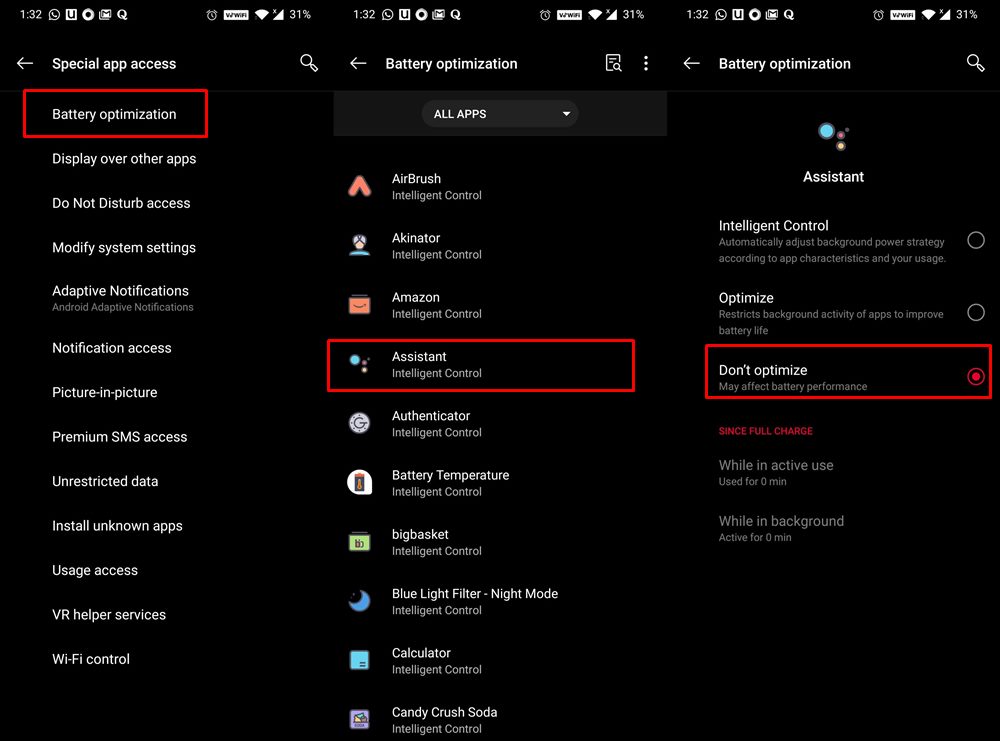 Some apps might need an unrestricted environment to carry out their desired functionalities. However, if your device has put some battery or network restrictions in place, then the former might not work as expected. Therefore, you could try disabling these settings temporarily for the affected apps to see if the Android apps not working issue gets resolved. With that said, we would be removing the battery optimization and giving the app unrestricted network access.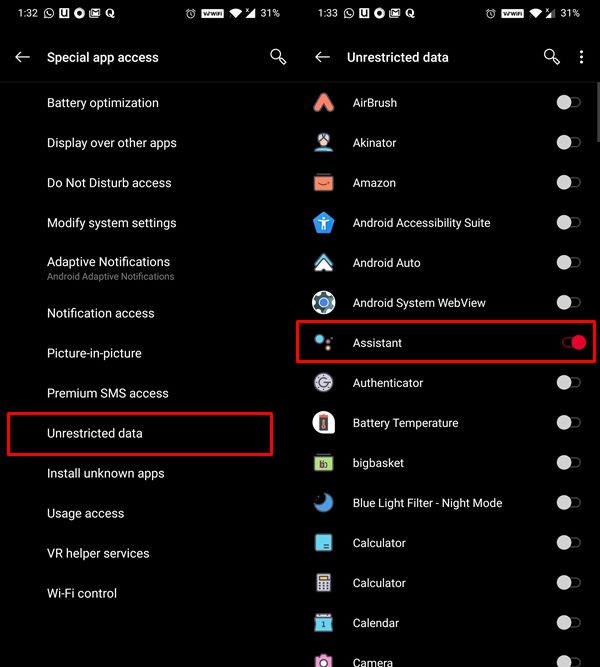 The first option might result in some battery loss while the latter one would consume more network bandwidth. So if you are ready for this trade-off, then head over to Settings > Apps and Notifications > Special App access > Battery Optimizations > Select the Don't Optimize option. Likewise, within the Special App access page, go to the Unrestricted Data section and enable the toggle next to the app that isn't working as expected.
Fix 4: Clear Cache and Data
If a lot of temporary data has been accrued over a period of time, then it might conflict with the proper functioning of the app. Along the same lines, the corrupted data files will further add to this issue. So you could delete both of them and then set up the app from scratch. Do keep in mind that deleting the data will remove all the associated settings files and in-game progress.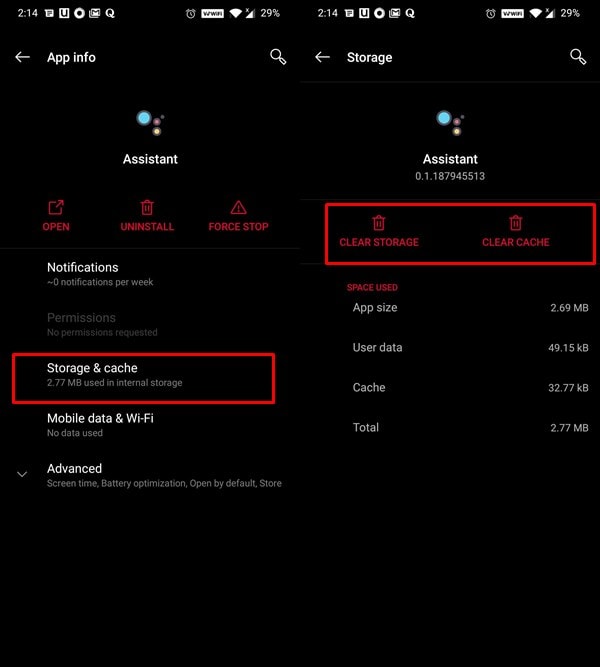 With that in mind, head over to Settings > Apps and Notifications > Tap on the desired app > Storage and Cache > Tap on Clear Storage and Clear Cache options. Once that is done, launch the app and check whether Android apps not working issues have been rectified or not.
Fix 5: Update the app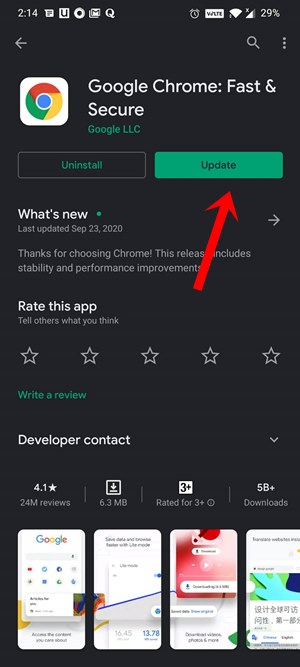 Developers usually release a new build of their app along that brings stability and bug fixes to the fore. And this might fix the concerned app issues as well. So head over to the Play Store, search for the app, tap on Update (if there is one) and install it right away. After this, launch the app and see if the error is there or not.
Fix 6: Uninstall and Reinstall
You could try uninstalling and completely removing the app from your device. And then upon a fresh installation of the app, it might result in fixing the Android apps not working issues. All these steps could be carried out right from the Play Store itself. So open the store on your device and search for the concerned app.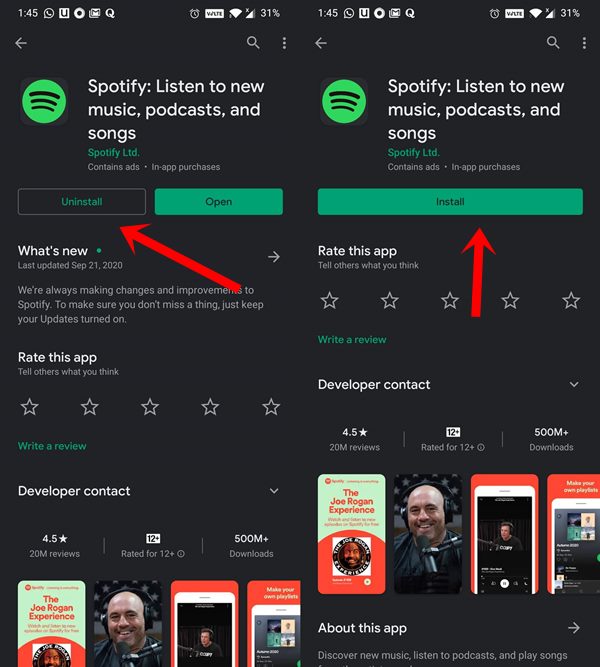 Then tap on the uninstall button situated on the left. When that is done, you will now get an Install option, tap on it, and wait for the process to complete. Now launch the app and the issue might have been rectified. If not, then here are some other fixes that you could try out.
Fix 7: Rollback to a Previous Build
If the latest version of the app is causing an issue or two, then you could try out an earlier build of that app. Unfortunately, you cannot do so from the Play Store. You could either head over to the app developer's page and see if they have uploaded the standalone package of the app.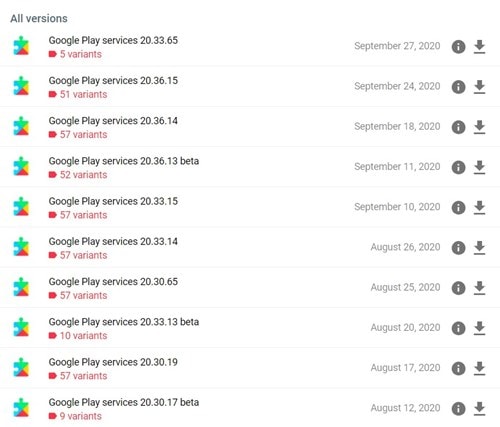 Likewise, you could also try out third party sites like APKMirror. Hence, uninstall the currently installed app, and download its earlier build. Then enable Installation from Unknown Sources on your device and proceed with the installation steps. Once that is done, launch the app and see if the issue has been fixed or not.
Fix 8: Contact the App Developer
You could also contact the developer of the app and email them their issues. For that, head over to Play Store and search for the desired app. Then head over to the Developer Contact section and you could then grab hold of their email from there. List your issues in detail along with all the necessary information and wait for their reply. They might share some useful tips which could fix the Android apps not working issue.
Fix 9: Factory Reset
If the issue isn't related to one single app, but near about every second app is force closing quite frequently and facing other related issues, then your device might need a factory reset. This will remove all the data as well, so make sure to take a backup beforehand.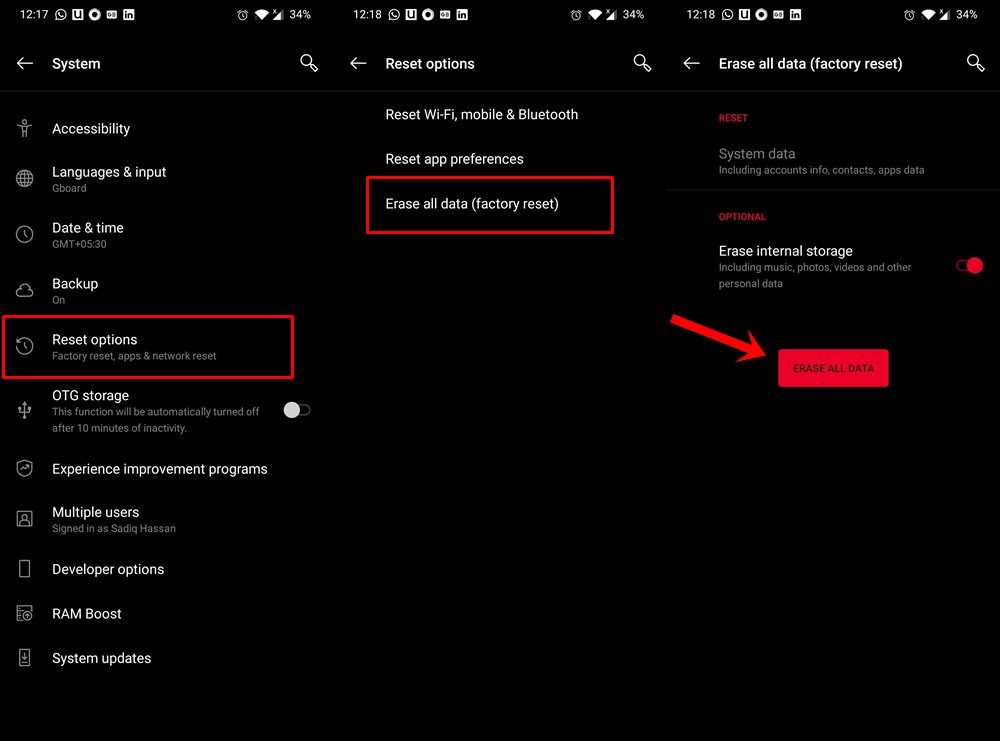 Then head over to Settings > System > Reset options > Erase all Data (Factory Reset) > Tap on the Erase all data button. The process might take some time and once done, set up your device and then install the app from Play Store. Now you should no longer face the error.
With this, we conclude the guide on how to fix the Android apps not working issues. We have shared nine different types of fixes, any one of which should rectify the issue. Do keep us informed in the comments which one managed to give out satisfactory results. Rounding off, here are some iPhone Tips and Tricks, PC tips and tricks, and Android Tips and Trick that you should check out as well.