Big Ant Studios and Nacon has come up with Cricket 22 that's a 2021 cricket video game on October 23, 2021. It's the official video game of the 2021–22 Ashes series of cricket matches and a sequel to the 2017's game Ashes Cricket. It's the first sequel to the 2019 game ''Cricket 19' too.
While Cricket 22 has a lot going for it, it's not without its flaws. There have been numerous reports of flaws and errors in the game, but the Cricket 22 crew has responded quickly to most of them.
If you're having issues with Cricket 22 on your Switch, we'll walk you through some general fixes in this troubleshooting guide.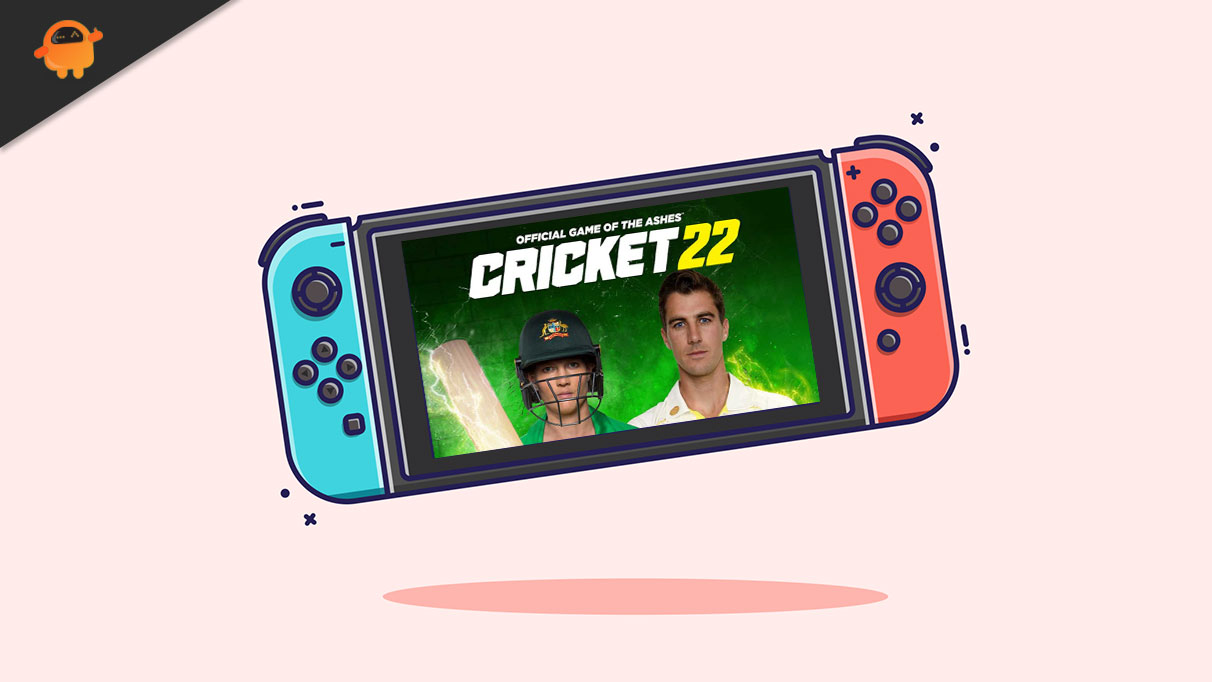 Cricket 22: How to solve the Infinite loading, stuck on load screen and MyPlayer not loading errors?
In the event that Cricket 22 does not work on your Nintendo Switch, try the following fixes:
Fix #1: Make sure the server is up and running.
You must look for server-related issues before debugging your console or other devices. If you know where the problem lies, you'll save time and effort. Game servers can malfunction at first owing to overcapacity or unforeseen issues in new games.
Visit the official Cricket 22 website to check on the status of your Cricket 22 game's servers.
Big Ant Studios's official Twitter account will provide near real-time updates on any bugs that are being continuously reported.
Fix #2: Downloading and Installing the latest game updates
However, the next step is to make sure the game's software is up to date if there aren't any known server issues. New games, like Cricket 22, sometimes contain unrefined codes that lead to errors and issues. As the developer works to fix these issues over time, you'll want to make sure you've got the most recent version of the game installed.
Follow these procedures to see if your Nintendo Switch has received a new game update:
Navigate to the home screen of your Nintendo Switch.

Click on the game's title and hit the right controller's Plus button.

Select Software Update from the drop-down menu that appears.

Decide on Using the Internet as a Source.
Prior to doing these procedures, make sure your Nintendo Switch is online.
Fix #3: Try Rebooting the Nintendo Switch
After trying the previous steps, if your Cricket 22 game is still not functioning correctly, such as stuttering or freezing, the next step you should take is to restart your console. Occasionally, restarting the system eliminates minor transitory issues that are developed into the system.
Follow these instructions to restart your Nintendo Switch:
Maintaining three seconds of pressure on the Power button will turn the device on.

Go to the Power menu and select the appropriate setting.

Choose Restart from the drop-down menu.
Fix #4: Try Refreshing the Cache Memory
If a quick reboot did not solve the problem, a smart follow-up remedy is to make sure the system cache is refreshed. This can be beneficial if your game is running slowly or randomly freezing. Also, if the computer appears to be running slowly when you try to open a game, it could be a solution.
To clear the system cache memory, follow these steps:
Navigate to the Nintendo DS Home Menu.

Select System Settings from the drop-down menu.

Choose a System.

Select Formatting Options from the drop-down menu that appears.

Choose the option to Delete All Content and Settings from your browser's menu.

Clear the cache for the selected user and then follow the on-screen directions.

Verify whether the issue has been resolved by performing a system reset on your Nintendo Switch. If the problem still persists, then jump on the next fix.
Fix #5: Recover Cricket 22 game data that has been corrupted.
Damaged game files might prevent games from loading in some cases. If Cricket 22 isn't working correctly, or whether it won't load at all, see if you have corrupted game data.
Follow these steps to recover quickly:
Navigate to the main menu by tapping the Home button.

Choose System Settings from the drop-down menu.

Select Data Management from the list on the left after you've finished scrolling.

Select Software from the drop-down menu on the right.

After that, pick the program you want to examine from the drop-down menu.

Select Look for Data Errors.
Fix #6: Make an attempt to set up the game on an SD card.
Some Nintendo Switch owners were able to resolve crashes and poor performance in specific games by installing them on an SD card rather than the internal disk. If you haven't attempted this yet, make sure to do it now by uninstalling the game from your hard drive. Reinstall it on your secondary disk and test it to see if it still doesn't work.
Final Commitment
Our hopes are high that you found a solution and that one of the fixes has proven successful for you. When you find one that works, be sure to let us know about it in our chatbox. If, on the other hand, you detect yourself lost anywhere in the virtual world, reroute yourself to GetDroidtips. for assistance. There are several solutions to your problems that you can choose from. Finally, let's conclude this chapter, as you now have all of the information necessary to resolve Cricket 22 not loading or working on Nintendo Switch.