Garry's Mod is not exactly a game, it's a sandbox game that's developed by Facepunch Studios and published by Valve Corporation. This was launched back in 2004 initially and available for Microsoft Windows, Macintosh OS, and Linux platforms. It basically offers players to make their own game, modes, levels. However, Garry's Mod users are experiencing a couple of issues or bugs that we're gonna discuss below along with troubleshooting guides. So, check out the steps to Fix Garry's Mod Engine Error, Fatal Application Exit, and Disk Write Error.
It's very often when a gamer hasn't received the error notice or any other bug or issues during gameplay or while launching any of the games. To be specific, each and every game has its own issues and some of them have a similar kind of common issue that you should know how to fix it. While Microsoft Windows users always encounter most of the common problems that others. Check out some of the possible workarounds below if you want to fix the Garry's Mod related issues completely.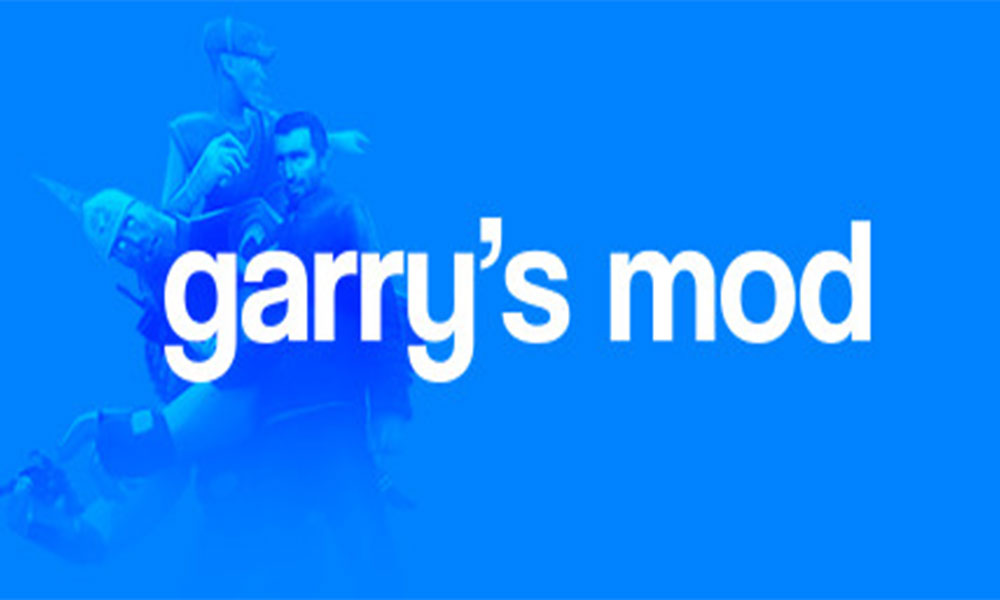 Fix Garry's Mod Engine Error, Fatal Application Exit, and Disk Write Error
Before heading over to the guide, make sure that the game mod is compatible with your system configuration. Additionally, Windows users always check for the Windows OS update and graphics driver update. Meanwhile, you can also confirm whether your game is fully updated and the Steam client is updated or not. Now, without further ado, let's jump into the steps below.
1. Fix Engine Error
Plenty of Garry's Mod users are encountering the "Engine Error: Couldn't Load Library 'gmod audio'" error while playing the game.
Launch Steam client > Library > Right-click on Garry's Mod.
Click on Properties > Select Local Files tab > Click on "Verify integrity of game files".
Wait for the process to complete.
Additionally, you can disable or bypass the Anti-virus protection on your computer by excluding the Garry's Mod files. Similarly, add an exception of the game file to Windows Firewall protection.
2. Fix Fatal Application Exit
Some of the Garry's Mod users are also reporting that the sandbox game literally crashes every time when trying to play. It basically says "Fatal Application Exit" error on the screen.
Some times, users don't reboot their PC/Laptop for a while and that may cause this particular issue.
Alternatively, you can underclock or overclock the GPU using the MSI Afterburner tool. Otherwise, just set it to default clock speed for optimized performance.
Check the DirectX version and try to update all the cumulative Windows updates.
Additionally, you can head over to the Nvidia Control Panel > Manage 3D Settings > Program Settings > Choose Garry's Mod > Turn on the 'Max FPS Limit' option.
3. Fix Disk Write Error
While some of the Garry's Mod PC players are unable to download or update the game via Steam. It basically gives an error message that Disk Write Error.
Just right-click on Steam.exe file > Go to Properties.
Click on the 'Compatibility' tab > Check the box of 'Run this program as an administrator' and click on Apply then OK.
Restart the PC and check for the issue.
Additionally, you can run Command Prompt on your PC as an administrator (Press Windows+R then type cmd and hit Enter).
Now, type the following command and press Enter.
diskpart
list disk
select disk #
(# is the hard drive number of your PC where the game installed)
attributes disk clear read-only.
If the Disk Write error still persists, then go to 'Steam/logs/content_log' > Scroll down and search for 'failed to write'.

Open the file > Head over to the paths of the corrupted files and delete those files.
If required, reinstall the game and you will be done.
That's it, guys. We hope you've found this article pretty useful. For more queries, you can comment below.