Newly launched Gears Tactics is a turn-based tactics video game that's published for Xbox One and Windows platforms. It's a fast-paced strategy game that offers survival combat, recruits, and command to take down evils. The levels, graphics all bring very aggressive and intensive gameplay. Though Xbox One users really finding it very interesting and engaging, the Windows PC users are facing multiple issues like Gears Tactics Crashing on Startup or Randomly closes on PC. Are you one of them? You can follow all the possible workarounds below.
Plenty of Windows PC users have started reporting that the Gears of Tactics game have some serious issues that developers should fix on an urgent basis. Though the patch update always takes some time, it's better trying to keep sorting out the issues so that you don't have to wait for long. Here we've shared a couple of common and possible troubleshooting guides that would be helpful to you.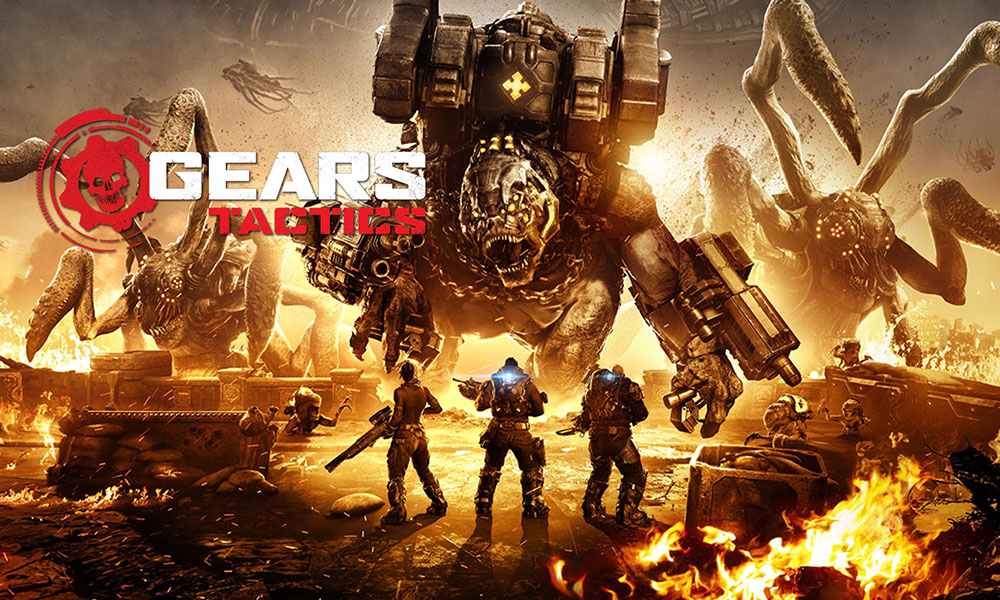 How to Fix Gears Tactics Crashing on Startup or Randomly closes on PC?
As always, before starting the troubleshooting guides, we recommend our readers to follow some basic steps in order to understand whether the issue is causing any minor mistake or not. Now you may ask what kind of mistake? Well, there are a few basic mistakes that most of the PC players do. First of all, you need to check whether your Windows OS version and the graphics driver is updated or not. Check your DirectX version, display resolution, etc. If not, then don't worry. Follow the steps below:
Fix 1- Update your graphics drivers:
Head over to your dedicated graphics manufacturers' website and look for your GPU model there. Download the latest driver you see for your model for Windows 10 environment. Sometimes unsupported and outdated drivers could be the reason behind all your worries.
So if you have a GPU from NVIDIA, then go this link and look for your model here. And if you have an AMD designed GPU, then go to this link and download the drivers you see for your model. Install the drivers onto your system, restart your PC, and then try launching the game again. If it crashes again, then try the next fix.
Fix 2- Set the game to use your dedicated GPU:
Even if your PC has a dedicated graphics unit, sometimes some games just use the integrated GPU from intel by default. Gears Tactics is a demanding game, so make sure that you have selected your dedicated GPU for this game.
If you have NVIDIA GPU, then.
Right-click on your desktop and click on the NVIDIA control panel.
Click on the tab Manage settings and then click on program settings.
Now click on Select and program, and a list will show up. From that list, select the .exe for Gears Tactics.
Now click on Select the preferred graphics processor for this program and from the drop-down list choose the option High-performance NVIDIA processor.
Click Apply and then Exit the control Panel.
If you have an AMD GPU, then.
Right-click on your desktop and click on AMD Radeon Settings.
Click on System, and in the next menu, click on Switchable Graphics.
This will list out the applications that are running on your System or applications that recently used the graphics on the PC.
Select the Gears of War application and then select the High-Performance mode from the drop-down menu that comes up for Switchable Graphics modes.
Apply the change and then exit AMD Radeon Settings.
Now try launching your game again and see if it crashes. If it does, then try the next fix.
Fix 3- Turn off Async:
Now try turning off Async in the game. For that,
Launch Gears Tactics.
Go to options and select Advanced Video.
Next, Turn off Aysnc Computer here.
Now try and play the game and see if it crashes again. If it does, then move to Fix 4.
Fix 4- Disable Game Bar & Background recording:
Game bar is a windows feature that lets the users take screenshots of the gameplay and even record it if the user desires to do so. This feature can sometimes prove to be too much for Gears Tactics. So try turning this feature off now. To do that,
Click on your windows search bar and search for Game Bar settings. It will show up in the results, so just go ahead and click on open.
Here, turn off the toggle next to Record game clips, screenshots, broadcast using the Game bar.
Click on Captures and then turn off the toggle for Record in the background while I'm playing a game.
Click on Broadcasting and then turn the toggle off for Record audio when I broadcast.
Now just exit this window and launch the game. Play and see if the game still crashes. If it does, then just try the next fix.
Fix 5- Reset the Microsoft Store cache:
A lot of cache gets downloaded through the Windows Store. This excess cache can sometimes be the hindrance behind your Gears Tactics gameplay too. So clear the cache by following this method.
Press and hold Windows Key+R. This will open up the Run window. Enter wsreset.exe in the dialog box and press enter.
Wait as it will take some time for the Windows cache reset process to finish up.
Once it does, Windows Store will open up. Close that window and restart your PC.
After that, try playing Gears Tactics again and see if it crashes down again. If it does, then try fix 6.
Fix 6- Update your Windows:
Microsoft pushes out updates for bugs that are reported by users worldwide. So updating the windows might help your case too.
Press and hold the Windows key + I. This will open Windows Settings.
Click on Updates & Security and then select the Windows Update tab on the left-hand side.
Now click on Check for Updates, and Windows will automatically start looking for updates in their database.
If it finds an update, then the update will be installed automatically. If it does not, then you can just move to the next fix.
Now, if a windows update was found and download, then just restart the PC, and it will install all those updates.
After the update, check if the game now crashes down or not. If it does, then try the next fix.
Fix 7-Enable Offline Permissions:
Not having Online Permissions enabled in the Microsoft Store can sometimes be the cause of your Gears Tactics crashes. To enable it,
Click on the Start button and select the Microsoft Store tile.
Open up Microsoft store settings menu by clicking on the three-dot icon at the top-right corner of your screen and selecting Settings.
Turn the slider next to Offline Permissions.
Fix 8- Update DirectX:
To access the hardware of sound and video of your System, games and certain application require the latest version of DirectX installed on your PC. It is free software, so you can just download the latest version from here or download the DirectX installer from here.
After the download completes, install it on your PC and see if the crash problem still arises in Gears Tactics. If it does, then try the final next fix.
Fix 9- Reinstall the game:
If none of the above methods worked out for you, then just try reinstalling your game all over again. To uninstall the game, just click on the start button > Settings > Apps. This will list out all that have installed on your system. Click on Gears Tactics and click on the option Uninstall.
Once the uninstall process is complete, just go to the Microsoft store, search for the game, download and install it again.
Hopefully, one of the fixes mentioned above works out for you. Comment down below if you have any queries regarding any of the fixes mentioned above. And also, check our other articles on iPhone, Android, Game, and other similar sections for more updates like this.