Honor 8X and Honor 8X Max, the latest budget smartphones from the Huawei backed sub-brand were announced last week in China. If you have bought this device and facing issue related to Sim Card which doesn't recognize. Then you probably wondering how to fix your Huawei Honor 8X. Normally Honor 8X Sim card issue doesn't come with all the phones out there in the market. This happens due to the manufacture fault or the way you handle it.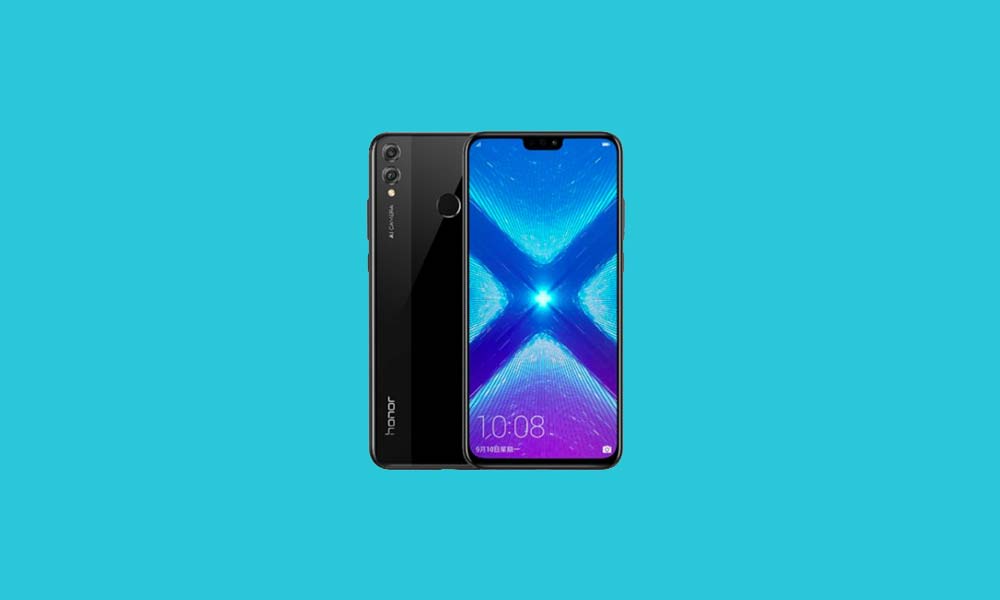 So in this guide, We will troubleshoot the Huawei Honor 8X SIM card issue and find a solution to fix it.
Steps to fix Honor 8X SIM card issue:
Recently, we received a lot of queries about the Sim Card problem on Honor 8X so our team wrote a detailed guide on how to fix Honor 8X SIM card issue.
Misplacement damaged SIM card or damaged phone
Honor 8X doesn't recognize the SIM; to fix this Honor 8X SIM Card issue, First, verify that your SIM card is well placed in your Huawei Honor 8X. Read your phone's notice to know how to place it correctly. It is also possible that your phone or SIM card has been damaged, either by falling or getting wet. If so, use your warranty to replace your SIM or your phone. If Honor 8X doesn't recognize the SIM still try next step.
Clear the partition cache of your Huawei Honor 8X
Honor 8X SIM Card issue can also be fixed by clearing the partition cache, The system cache partition stores temporary system data. It allows the system to access applications more quickly and efficiently, but sometimes it gets cluttered and outdated and prevents your Honor 8X from functioning correctly. Do not worry; it will not lead to any loss of personal data or settings. Here is how you can do it: first go to the "Settings" menu, then scroll down to "App manager" and tap on it. Go to an app. Eventually, select "Clear data, Clear cache". It's done! If Honor 8X doesn't recognize the SIM still go to next step.
Try new SIM card
If the Honor 8X SIM Card issue persists, it may be because your SIM card is obsolete. First, try your SIM card in another phone. If it doesn't work you then have to contact your phone operator so they send you a new one. Be careful, you will maybe change numbers if so, do not forget to warn your contacts. Still, Honor 8X doesn't recognize the SIM? Follow next fix.
Check Whether it is a Software issue
Sometimes, there is a chance that this problem may arise due to a software bug. You can check whether there is any new software update on your phone or you can manually install the new firmware update from the list of Honor 8X Stock Firmware Collection here.
Search for hardware issues
Some phone models may have a hardware issue, Honor 8X SIM Card issue might be just a consequence of that. To know if it's the case of your Huawei Honor 8X, search online if Huawei Honor 8X users have the same problem as you do. If so, go to your phone provider and use your warranty to get a new one. If you do not have the time to do it immediately, there is an easy trick to fix the unrecognized SIM card issue on your Huawei Honor 8X: apply pressure on the SIM card. To do so while using your phone, place a folded piece of paper on top of your SIM card when inserting it. It will help you keep using your phone until you go and replace it.
Try out these above simple steps to resolve the Honor 8X SIM card issue. For any queries, feel free to ask us in the comments below.
Huawei Honor 8X Specifications:
Display Technology
Display
IPS LCD
Screen Resolution
1080 x 2340 Pixels
Screen Size
6.5 inches
Protected By
Not known
Operating System
Android 8.1 (Oreo); EMUI 8.2
Dust and Waterproof
No
CPU/GPU
Processor Chipset
Hisilicon Kirin 710
CPU
1.2GHz Octa-core Cortex-A53
GPU
Mali-G51 MP4
Memory
RAM
4GB/6GB
Internal Memory
64 and 128GB variants
Expandable Up to
microSD Card support with up to 256GB
Camera
Rear
Dual 20 MP, f/1.8 with 2 MP, depth sensor
Front
16 MP (MP = Megapixels)
Battery
3750 mAh Non-RemovableDual
Fingerprint Scanner
Yes, rear mounted
Other Sensor:
accelerometer, gyro, proximity, compass
Connectivity
Dual SIM, Bluetooth, 4G voLTE, GPS, 3.5mm headphone jack, microUSB 2.0, USB On-The-Go
Dimensions
160.4 x 76.6 x 7.8 mm
Weight
175 Grams