Hyper Scape is the latest free-to-play battle royal game developed by the uber-popular Ubisoft. It is developed by the same team behind the Rainbow Six Siege game. Hyper Scape is set in an urban city that provides you with a futuristic environment unlike other games where you might have seen barren lands, forest locations, etc. It features a first-person shooter perspective, not the normal third-person shooter game which is a pretty common style for the battleground games. You need to have three-member in your squad in order to kick start the game. Hyper Scape also offers Battle Pass and weekly challenges to boost your XP.
There are several players that have got the go-ahead and they have tried their hands on this game. And as you might expect from a new game, Hyper Scape also suffers from some bugs and glitches. One of which is due to high ping which the game servers are not able to handle. Notably, several users on credit have reported that they are seeing an error message which does not allow the game to start even though they have the drop. In this post, we will give you out the reason and the potential workaround for this high ping issue in the Hyper Scape game.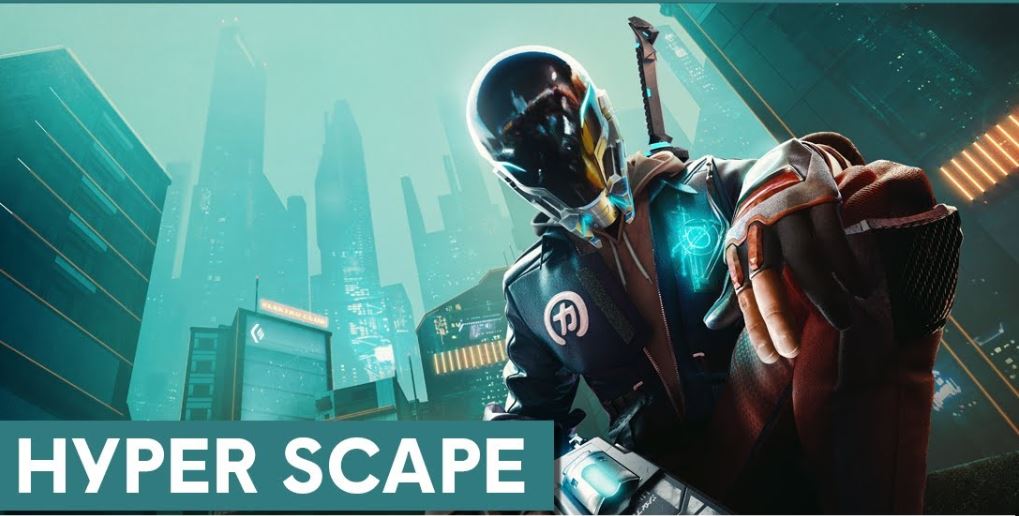 Fix: Hyper Scape: I Got A Drop, unfortunately Not Eligible or Supported Due to high ping
As we have already mentioned that this game is currently under its testing phase, meaning that it is not live for gamers across all the regions. Also as per the official Ubisoft support page, below are the list of countries eligible to participate in the technical test of the game.
Austria
Belgium
Canada
Denmark
France
Germany
Ireland
Italy
Netherlands
Norway
Portugal
Spain
Sweden
Switzerland
United Kingdom
USA
Moreover, as stated by Ubisoft on their official page, "Please note that while anyone can receive a Drop from this program, only those in the countries listed above will be able to take part in the Technical Test." This only means that the game currently has limited servers and will soon be made available to other regions, once the game is fit for mass release.
However, if you are not able to play the game, even if you have got a drop then, there is one trick that you can apply to fix this issue. As per one Redditor, simple use of a VPN (Virtual Proxy Network) will let you play the game. All you need to do is download a VPN and connect it to a location where Hyper Scape is currently supported and that's it.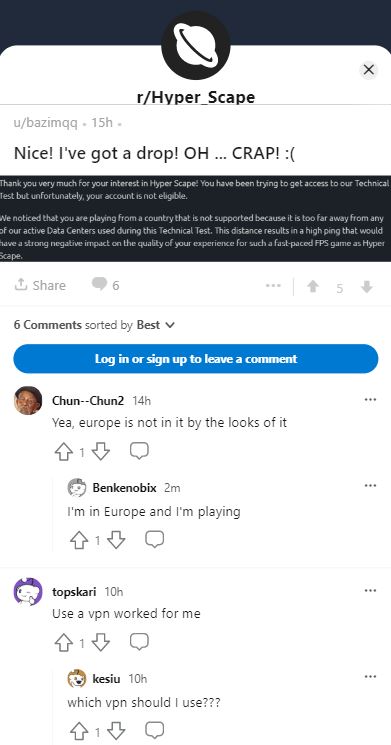 Let us know in the comments below if you were able to get your hands in playing Hyper Scape game or not. Also, leave a comment below if you liked this post. Until the next post…Cheers!