While playing NBA 2K19/2K20, several gamers have reported encountering a certain error 726e613d. This particular error appears to be linked to some issues regarding creating a new player in My Career. To make matters worse, it tends to turn up after you just have dedicated a good deal of time meticulously crafting a perfect avatar for your game.
This is not an issue with connectivity, and thus it cannot be easily rectified by flipping a switch or disconnecting a plug. Thus, you will need a different and effective solution here. In this new guide, we will show you how to fix the 2k19/2k20 error 726e613d.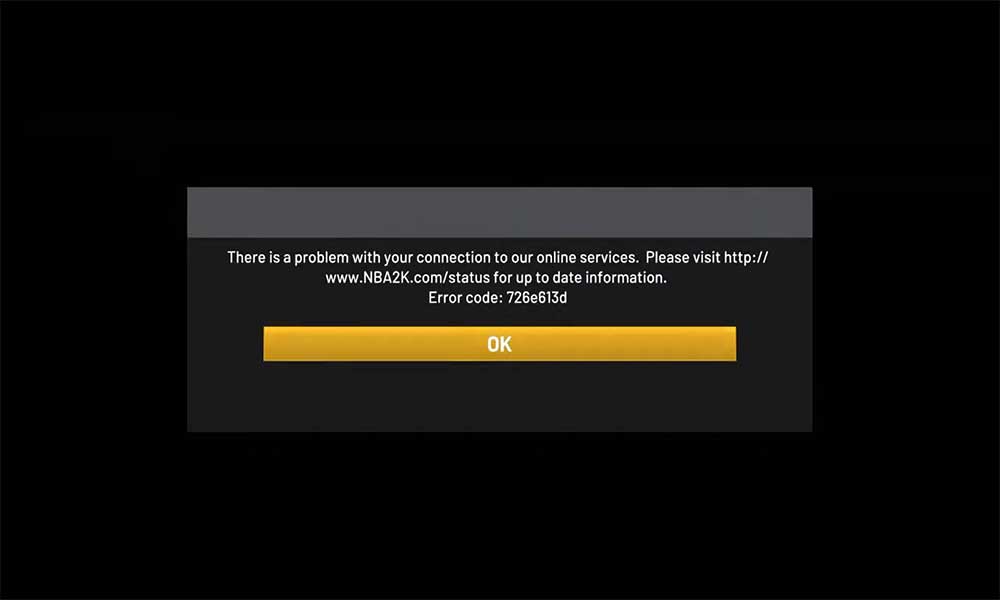 How to Fix the 726e613d Error in NBA 2k19/2k20?
Like we already mentioned, the 726e613d error in NBA 2k19/2k20 is quite difficult to sort out. This is because of the underlying reason behind it is still mostly unknown. Fortunately, there does exist a potential solution for it, which we have listed below.
After successfully launching the game, go over to Options, and choose "Settings." There, you will need to select your 2k account's email address. Admittedly this does sound rather bizarre, but we can assure you it does work. Delete your email address from there and simply leave that space vacant. After this, save and quit the game.
Proceed to reboot the game and navigate to "My Career." However, do not make any edits to your player's face. You will get the opportunity to do that later. This presently appears to be the reason behind this error message.
We hope this helps you fix the 726e613d error message in NBA 2k19/2k20. Now, check out our Windows Guides, Gaming Guides, Social Media Guides, iPhone, and Android Guides to read more. Also, subscribe to our YouTube Channel to watch awesome videos on gaming and smartphone tips and tricks. Best of Luck!