With the PS5, Sony is creating an evolution of its predecessor's achievements. Whether it's the nuanced SSD technology or the 4K graphics power, this machine is a stunningly accessible machine with a forward-looking design for the current generation. In addition to this, the PS5 offers an impressive user interface, an increasing variety of exclusive experiences, and an ecosystem that embraces all that has come before. But errors like the PS5 WS-115401-2 may bother you. Well, that's the reason why we are here. In this comprehensive guide, you will learn how to resovle the PS5 WS-115401-2 error message. So, let's get started with the guide.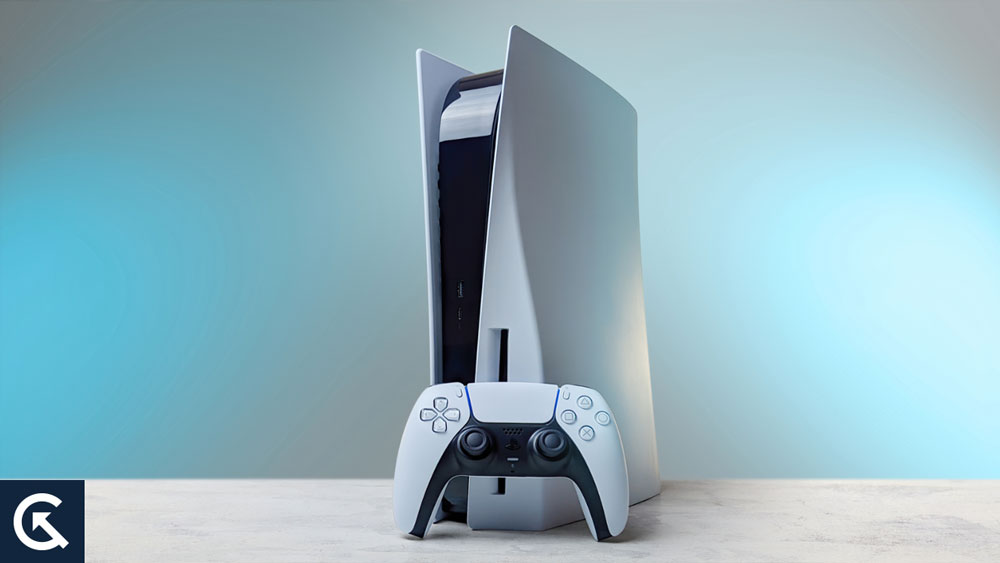 How to Fix PS5 WS-115401-2 Error Message
Here are some fixes that will help you resolving the PS5 WS-115401-2 error code:
Fix 1: Check Your Internet Connection
While it may seem like basic advice, a stable and solid Internet connection is essential for PSN, since it is dependent on a constant Internet connection, check your Internet connection to ensure that it is functioning properly and that there are no interruptions. Ensure that other online games are working without any problems by checking them out. It is always recommended to use an Ethernet cable instead of a WiFi network. It is a common cause of PSN disconnections that unreliable WiFi networks exist.
Fix 2: Check PSN Server Status
After that, you need to check if the PlayStation Network servers are up and running. It is possible for servers to experience overloading, DDoS attacks, and instability. It is recommended that you wait and try again later if the server is down.
Fix 3: Restart Your Network Device
In some cases, modem/router issues can result in a slow connection to the Internet. There can be connection errors such as PS5 WS-115401-2 as a result of this. It is recommended that you power cycle your router in order to prevent this. Here are the steps to follow:
You should turn off your router.
Plug it into an outlet and unplug it.
Unplug it for two to five minutes.
Make sure it's plugged back in and turned on.
Lastly, for configuration errors, try factory resetting the router and updating the firmware "to ensure that your router has the latest instructions and bug fixes." Hopefully, this will resolve your PS5 WS-115401-2 error.
Fix 4: Power-Cycle Your Console
PS5 WS-115401-2 Error might be resolved by powering cycling your console if there are any lingering issues caused by the system cache. You will be able to clear the console cache by doing this. Here's how:
You should turn off your console completely.
Take it off the power grid by unplugging it.
For around two to five minutes, leave it unplugged.
Turn on the console by plugging it back in.
Fix 5: Update the System Software
There can be a variety of issues or glitches caused by outdated software. Thanks to the Sony company, PS5 users are able to fix bugs and increase performance by updating their system. In addition, you may benefit from additional features as a result of the new update. Here are the steps to follow.
You should ensure that your console is connected to the Internet before starting the process.
To update and configure your system software, go to Settings > System > System Software.
Select Update System Software. On-screen instructions will guide you through the process of downloading and installing an update.
Fix 6: Rebuild PS5 Database
Whenever a database is rebuilt, it is restored to its previous state. In this method, all data is removed from the current database, and then a backup file is imported. It keeps the PS5 console running smoothly and can fix a slow or freezing system.
The PS5 Database Manager is required to rebuild the PS5 database. Launch it and follow the instructions. Click File and select Open Backup File. To complete the process, tap Start Rebuild Database and follow the pop-up instructions. To rebuild your PS5 database, follow the steps below.
You need to turn off the PS5 console, then hold down the Power button until two beeps are heard.
By pressing the PS button on the controller, you should connect the controller to the PS5 system via a USB cable. Once it has booted into Safe Mode, it will display a message.
To continue, select the option to Clear Cache and Rebuild Database.
Next, select Rebuild Database.
Start the console again after the process is complete to check if the PS5 WS-115401-2 error get resolved.
Fix 7: Factory Reset PS5
Try performing a factory reset on the PS5 if you are still unable to launch the game or app. You will be able to restore your PS5 console to its original state after performing this operation. To do that, follow these steps.
From the PS5 home menu, select Settings.
Go to System Software > Reset Options > Reset your console.
After that, the console will be automatically reset. All you need to do is wait for the operation to finish.
Play the game or install the app again once your PS5 console has been restarted. To test if the PS5 WS-115401-2 error has been resolved, run the game/app again.
Fix 8: Reinstall the Problematic Game
To see if the problem gets fixed for you, try uninstalling and reinstalling the problematic app or game on the console. Despite the fact that this isn't recommended, if the above methods failed to work, you have no choice but to try this method. It is possible to encounter PS5 WS-115401-2 error with game files or programs due to temporary cache data issues.
Fix 9: Switch IPv6 Setting on Router
There may be a default setting to enable or disable Internet Protocol version 6 (IPv6) according to the router you are using and the configuration you have. It has been reported that some users fixed the PS5 PS store error by disabling IPv6. Nevertheless, some users reported that IPv6 enabled them to resolve the error. Therefore, you must log into your router dashboard, locate IPv6 on your network, and turn it on.
Currently, it is enabled. Disable it. You can, however, enable it if it is currently disabled.
Your PS5 and router will need to be rebooted once enabled or disabled (according to your preference).
It should no longer be an issue for PS store users when they run into the "Can't load, something went wrong" error.
Fix 10: Restore Licenses on Console
It may be necessary to restore licenses on your PS5 if you experience problems with loading images, making payments, or PS5 WS-115401-2.
Here are the steps you need to take:
Navigate to Settings > User and Account > Other > Restore Licenses using your PlayStation controller.
To restore, click the Restore button.
Once the process is complete, wait for it to finish. Upon completion, you will see "Licenses restored" in a message box. Click 'OK' to proceed.
So, that's all we have for you on how to fix the PS5 WS-115401-2 error code. It's our hope that you find this comprehensive guide helpful. For more info, comment below and let us know.