Just like all the android phones, this phone also faces a few minor issues that can be resolved on your own. One of the main issues for all Android users is having a black screen of death problem. Don't worry! This article will guide you to fix the Xiaomi Redmi 10 Prime black screen issues.
The black screen is an error screen that is displayed by the operating system. Sometimes, it is very difficult to boot up the device after the black screen of death. If you have also run into the same situation, follow the below simple steps in order to fix the same.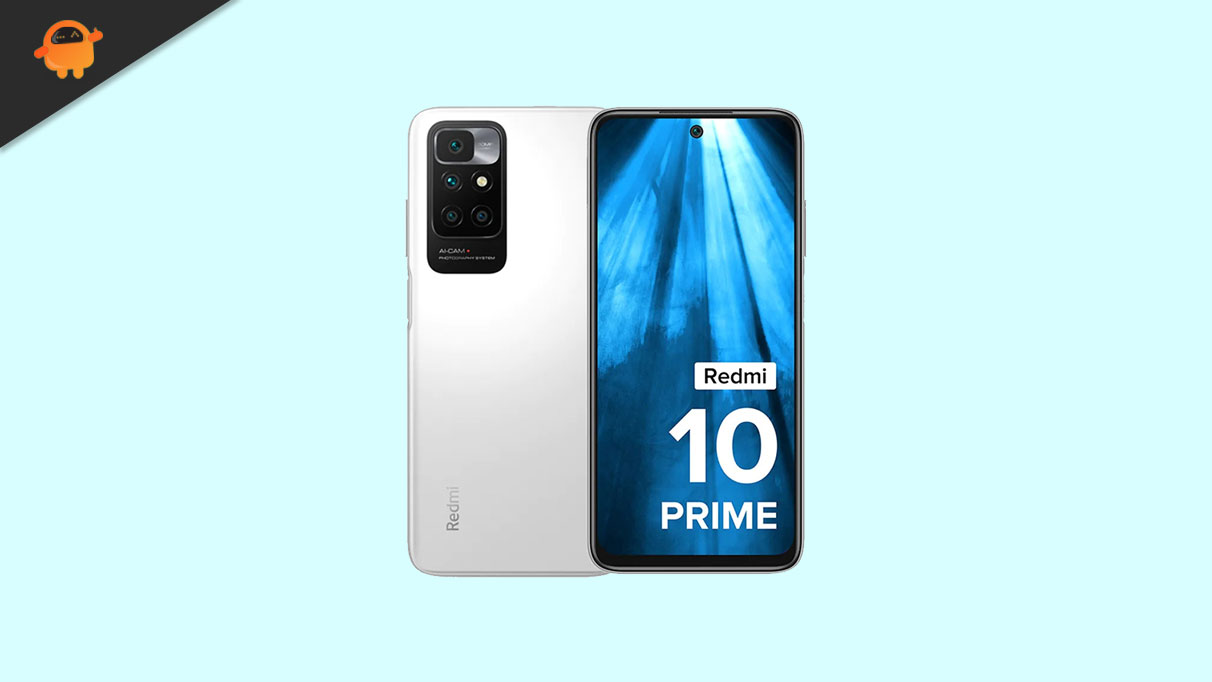 Steps to fix the Redmi 10 Prime Black Screen issue
Here are few steps to fix the black screen of death problem on Redmi 10 Prime.
Reboot Your Device:
If your Redmi 10 Prime encounters a black screen of death, then it can be a reason due to software or hardware glitches. So to check how this occurs, the first simple troubleshooting guide is to soft reset your Redmi 10 Prime and confirm if the problem arises again. To soft reset, simply follow our guide.
Method 1: Soft Reset
Press and hold the Power button for few seconds
You will see the screen with the option to power off
Choose Power Off and your device will turn off
Now press and hold the power button
You can release it when the phone screen is on.
Method 2: Force Reboot
When your device is stuck and not able to perform any task then this guide can come in handy.
Press and hold the power button for a few seconds until you see the phone starts restarting.
That's it! Your Redmi 10 Prime will reboot.
Wait for the Battery to Run Out and Re-charge Your Phone
If you are not able to reboot your device, then you may have to wait for the device's battery to exhaust fully. When the battery is drained completely, you can recharge your device and turn it on. See if the problem now is resolved.
Wipe cache partition
To wipe the cache partition on your device, you must boot into recovery mode on Redmi 10 Prime. If you clear the cache partition, your device problem can be resolved. Recovery Mode on any Android device plays a crucial role in troubleshooting the device problem.
Perform a factory reset
If the problem still persists even after following up on the first step, then try to perform a factory reset on Redmi 10 Prime. Follow our tutorial
Instructions for Hard Reset via Settings
If this method, doesn't work, you can try the next hard reset method via recovery mode.
In your Redmi 10 Prime device, Go to the Settings app
Now Additional settings menu
Tap on Backup and reset
Select Factory data reset
Here you will find 5 different options to select
To clear all the data, select Erase All Content and Settings which will wipe off all the data from your Redmi 10 Prime
Enter your password if you have a password on your phone
Once you enter the password, it will now show a confirmation to erase data, so hit erase data.
That's it! You have successfully performed a hard reset.
Instructions for Hard Factory Reset via Recovery
Want to hard reset your Redmi 10 Prime? then, enter the recovery mode first.
First of all, Turn off your Redmi 10 Prime.
Now Press and hold the Volume Up key + Power Key on your Redmi 10 Prime device simultaneously for a while
Once you see the Xiaomi logo, you can release the button.
Your phone has entered recovery mode, now you can select the language
Now your device will enter the stock recovery mode
You can select Wipe Data by just tapping on it
Now select Wipe/Data to confirm and enter the verification code
That's it! Confirm and done!
I hope this guide was useful to hard reset your Redmi 10 Prime.
Update software
If your device still has the black screen issue even after resetting your device, then you can try to check for a new software update or manually upgrade to new stock firmware on Redmi 10 Prime. It was announced that a software update will debug and resolve the issue users are facing.
This should work! By following the above steps the user should not get this situation henceforth. In case you receive the same issue again, it is better to visit the nearest store and inform them about the issue. Make sure you also let him know that you have followed the above steps so that the showroom staff can think of some new idea.