Xiaomi Redmi note series was one of the top-selling smartphones in its category. The Xiaomi Redmi Note 4 and Note 3 were among the series and favorite among the users for its features compared to its price. Also, it is visible the phone is released to the market after strict testing and evaluation by its quality experienced by the users. Even though the device tested to be perfect rarely some devices fail to attain perfection. One of the main issues that have been found in the charging issue faced by the Xiaomi Redmi series users is with the charging. Here we discuss some of the methods to fix Xiaomi Redmi note charging issues.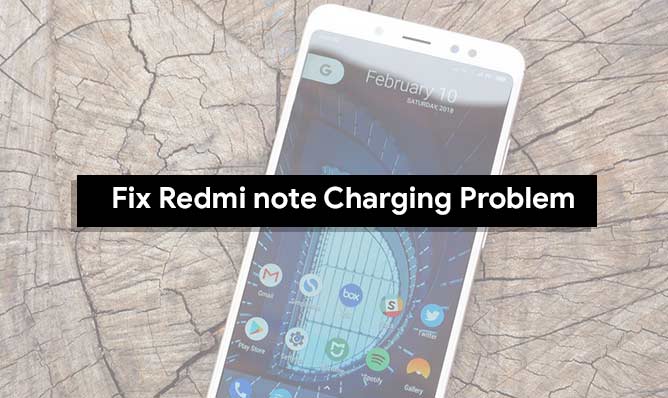 Methods to fix Xiaomi Redmi note charging problem.
If you have bought the Bluboo device and experiencing charging problem, then nothing to worry as there are some potential solutions to this problem.
Method 1
Install battery saving applications. Installing Third-party applications from play store is useful in saving battery and extends it by optimizing the background apps. This is the simplest technique where you can fix your software related battery issue. Try installing apps and check whether the issue is resolved.
Method 2
Update firmware. By updating the phone to its latest software formats can fix issues with your Xiaomi Redmi series smartphones. To do this you can check the settings for latest updates. Also, try installing MIUI by connecting the phone to a PC installed with MI PC suite.
Method 3
Try resetting the phone. To do this you have to go to settings and click on backup and reset. Then factory resets the device. Be aware of the fact that resetting the device can erase all the data on the phone. So back up the data using the inbuilt facility or by installing third-party cloud storage applications like Dropbox, Google Drive etc.
Method 4
Flash custom ROM/Chinese ROM. If resetting the device to factory reset didn't work, then you can try flashing the ROM. This might not only fix the battery charging problem but also it comes with many advanced features. Flashing ROM should be done under your own responsibility because if done wrong, it can damage the device.
Method 5
Check the charger. Maybe the issue is with your charger. Connect another phone of the same model to your charger and check whether the issue is present with the new device if no then buy a new charger with the specifications recommended by your smartphone manufacturer.
Method 6
If still the devices exhibit same issues, then it is better to send for repair. Backup every data before giving for repair. Also, send the phone to authorized professional only.
Hope all these solutions will help to fix Xiaomi Redmi note charging problem. If you have any queries, feel free to ask via comment or contact us page.