It seems that more and more Valheim players are experiencing issues with the gameplay that includes graphical glitches, performance issues, camera shaking issues, and more. Meanwhile, playing Valheim occurs on a tinted screen that may appear as blue/red/black in color which is ruining the gameplay experience. Now, talking about the problem, it may happen due to several reasons that we're gonna mention below. Here in this troubleshooting guide, we'll share with you easy ways to Fix or Remove Black Tinted screens in Valheim.
Even after tweaking display settings in the Valheim game or screen mode, the problem is still appearing a lot. Although Valheim has become one of the popular action role-playing survival video games on Steam, it has plenty of issues or bugs that we can't deny due to its early access stage. It's also worth mentioning that developers have assured that with the stable release, most of the errors or bugs will be fixed completely. So, we've to follow some of the possible workarounds below to fix the screen tinting issue as of now until developers come up with a patch fix.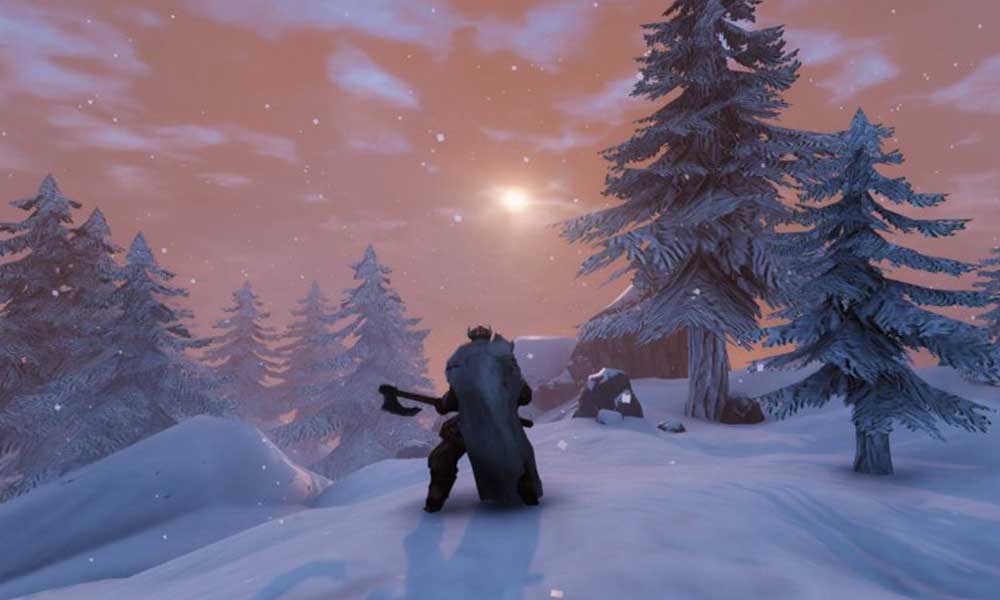 How to Fix or Remove Black Tinted Screen in Valheim
When it comes to the black screen tinting issue, Valheim players are reporting that the objects are becoming mini suns on the screen. Meanwhile, the suns get dimmer in a few seconds and blue or red or even black tint becomes visible enough on the screen. So much weird.
Although one of the affected players has tried to moving away from the mouse or camera from the object before it gets spread out and the tint issue appears, it may fix the issue for some of the players. Here we've mentioned some other workarounds that should work for you.
Also Read: Fix Screen or Camera Shake in Valheim
1. Update Graphics Driver
Display-related issues may appear due to the display driver which indicates either the graphics driver becomes outdated or some other processes are running in the background. To check for the driver update:
Right-click on the Start Menu > Click on Device Manager.
Double-click on the Display adapter > Right-click on the graphics card.
Now, select Update driver > Choose Search automatically for drivers.
If there is an update available, it'll automatically download and install the update.
Once done, your computer will restart automatically. If not, restart it to apply changes.
2. Log Out of Valheim Server
Well, it's another common yet useful workaround to simply log out of your Valheim server and log back in. Somehow, it may not seem useful for some of the players but trying it out is highly recommended. It sometimes clears temporary cache or glitch that may also trigger display issues.
3. Use Windowed Screen Mode
It's needless to say that most of the PC games do come with multiple display or graphics-related issues and mostly can be fixed easily by just changing the display mode. Usually, setting a Windowed screen mode with the border or borderless comes in handy without any additional efforts.
Sometimes using a windowed mode can also fix performance bugs or color issues whatsoever. If there is no option to change the screen mode in Valheim settings, you can follow the steps below to forcefully implement it on the Steam client.
Open the Steam launcher > Go to Library.
Right-click on Valheim > Select Properties.
Head over to the General tab > Click on Set Launch Options.
Type -windowed and save changes.
Now, restart your Steam client, and check whether the game is running in windowed mode or not.
If not, then you can go back to the launch options and type -windowed -w 1024.
You're done. Now, the Black Tinted Screen issue in Valheim should be fixed.
That's it, guys. We assume this guide was helpful to you. For further queries, you can comment below.