Starfield is the all-new sci-fi space-themed universe which is the intellectual property of Bethesda. It basically offers an action role-playing game all set in a space where you can create your own characters and explore humanity's greatest mystery. Currently, Starfield is in Early Access and players are literally enjoying it. However, it seems that several bugs and errors are ruining the overall gaming experience that we can't deny. Meanwhile, the Starfield Unable to Log In Error is bothering a lot of players.
This specific 'Unable to log in' error while launching Starfield indicates that there are some issues with the game servers and that's why unfortunate players become unable to access the game properly. It can occur due to several possible reasons and pointing out a specific one can be challenging in some cases. Now, if you're also one of the victims to encounter such an issue then make sure to follow this troubleshooting guide to resolve it. We should also keep in mind that early-access games are prone to bugs and glitches.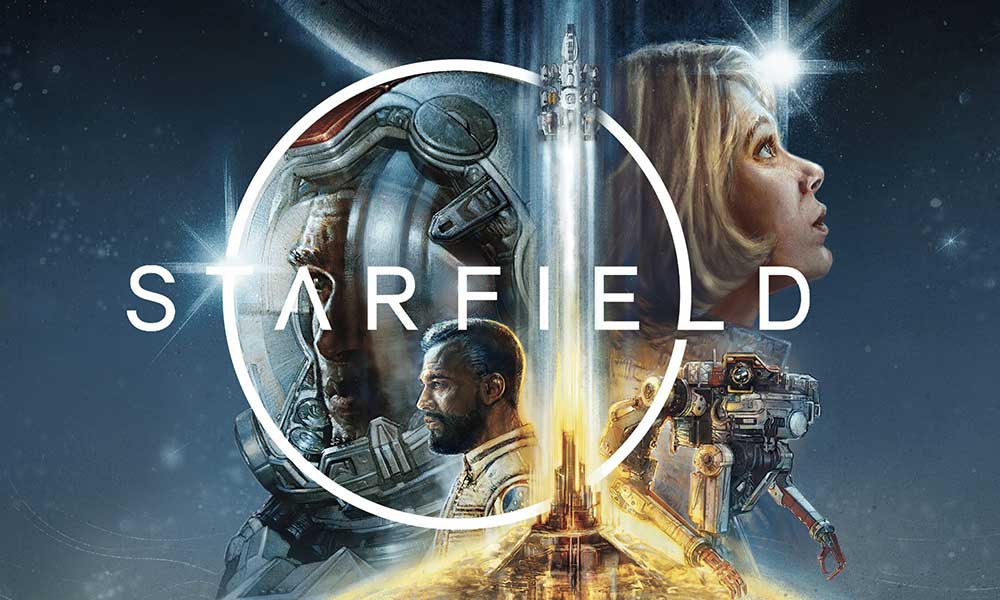 Fix: Starfield Unable to Log In Error
It's also worth mentioning that Premium Pass and Game Pass users are also affected by this error. While some players get the 'You're too early' error while launching Starfield, some other players are getting the no content displayed error even after successfully launching the game. Keep in mind that even after purchasing the physical edition of Starfield, players are unable to run the game. Luckily, here we've shared with you some potential workarounds that should come in handy. So, without further ado, let's jump into it.
1. Restart the Device
It's highly recommended to simply restart your gaming device to ensure that whether there is a temporary cache data issue or system glitch or not. As some of the affected players have found this trick helpful, there is no harm in trying so.
2. Check Your Internet Connection
Make sure to check out the internet connection at your end before going to any other conclusion. Sometimes having a poor or unstable network can trigger several issues that we can't deny. If you're using a wired (ethernet) connection then try switching to Wi-Fi or vice versa to check if the problem has been fixed or not. If there is no issue with the internet, simply contact your service provider and ask for technical assistance.
3. Disable the Firewall and Security Protection
You should also disable the Windows Antivirus program manually on the PC by following the steps below to cross-check if the game is working fine or not.
Press the Win+I keys to open Windows Settings.
Now, click on Update & Security > Click on Windows Security from the left pane.
Click on the Open Windows Security button.
Go to Virus & Threat Protection > Click on Manage Settings.
Just Turn Off the Real-time protection option.
If prompted, click on Yes to proceed further.
Try temporarily disabling the Windows Firewall program on your PC to ensure there is no issue with the ongoing connections.
Click on the Start Menu > Type Windows Defender Firewall and click on it from the search results.
Select Turn Windows Defender Firewall on or off.
From the Customize Settings page, make sure to select the Turn off Windows Defender Firewall (not recommended) option in all the Public, Domain, and Private Networks.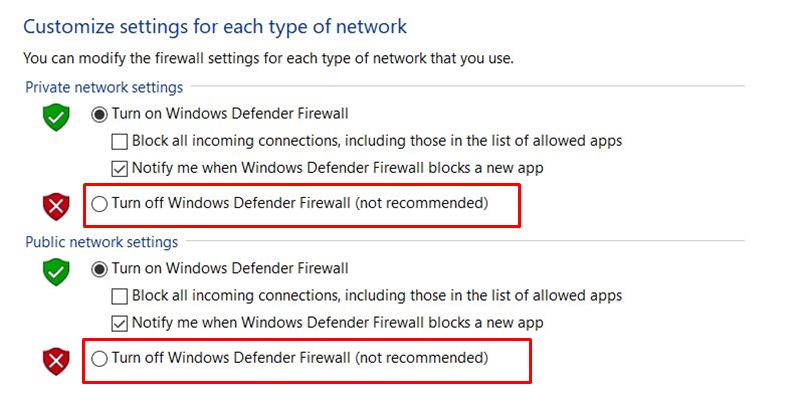 Click on OK to save changes.
Once done, reboot the PC to apply changes.
4. Update Starfield
An outdated game version can eventually trigger multiple issues with the game launching or server connectivity in several ways. So, make sure to check for game updates to the latest version and then install it to avoid glitches.
For PC:
Open the Steam client > Go to Library.
Click on Starfield from the list of installed games.
Now, the client will automatically search for the available update.
If there is an update available, click on the Update button.
Wait for a couple of minutes to complete the update.
Once done, close the Steam client, and restart the PC.
For Xbox Series S|X:
Press the Xbox button on your controller.
Next, choose My Games & Apps > Select See All.
Select Manage and then Updates.
If there is an update available, your console will automatically start downloading & installing the new patch.
Please Note: It's worth recommending going to the Settings page > Choose Systems > Select Updates to update your game automatically whenever the console is connected to the internet.
5. Repair the Game Files
The chances are high that somehow corrupted or missing game files on the PC conflict with the game launching process. You should always check for the integrity of the installed game files from the Steam client by following the steps below. It'll automatically check for problematic game files and reinstall them in most cases.
Launch the Steam client > Click on Library.
Right-click on Starfield from the list of installed games.
Now, click on Properties > Go to the Local Files files.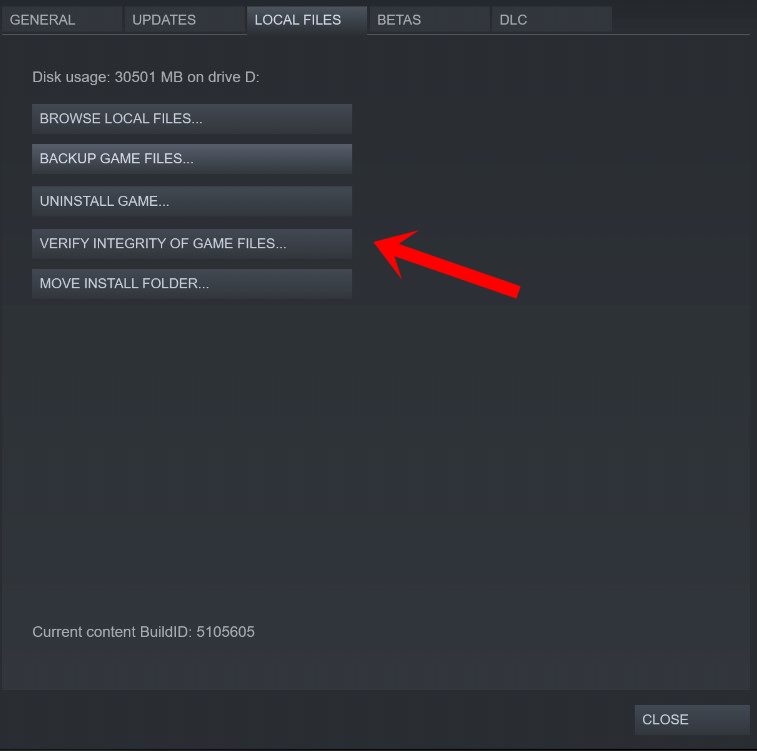 Click on Verify Integrity of Game Files.
You'll have to wait for the process until it gets completed.
Once done, just restart your computer.
6. Clear Cache or Temporary Files
You should try clearing out the cache data on your Xbox console or Windows PC by following the steps below to ensure there is no issue with the temporary glitch on the system. Though performing the power cycle method can help in several scenarios, it's better to go through this workaround always.
For Xbox Series X|S:
Press the Xbox button on your controller to open the Guide menu.
Select Settings > Go to Devices & Connections.
Choose Blu-ray > Select Persistent Storage.
Select Clear Persistent Storage.
Go to Guide by pressing the Xbox button on your controller.
Then go to Profile & System > Select Settings.
Choose System > Select Console Info.
Select Reset Console > If prompted, choose Reset and Keep My Games & Apps.
Wait for this process to complete and the console will reboot automatically.
Please Note: Not every game will retain its update files, so you may have to reinstall updates to some games.
For PC:
You can manually open up the Windows temporary folder and delete all the files once at a time. To do this:
Press the Win+R keys to open the Run dialogue box.
Now, type %temp% and hit Enter to open the Local Temp folder.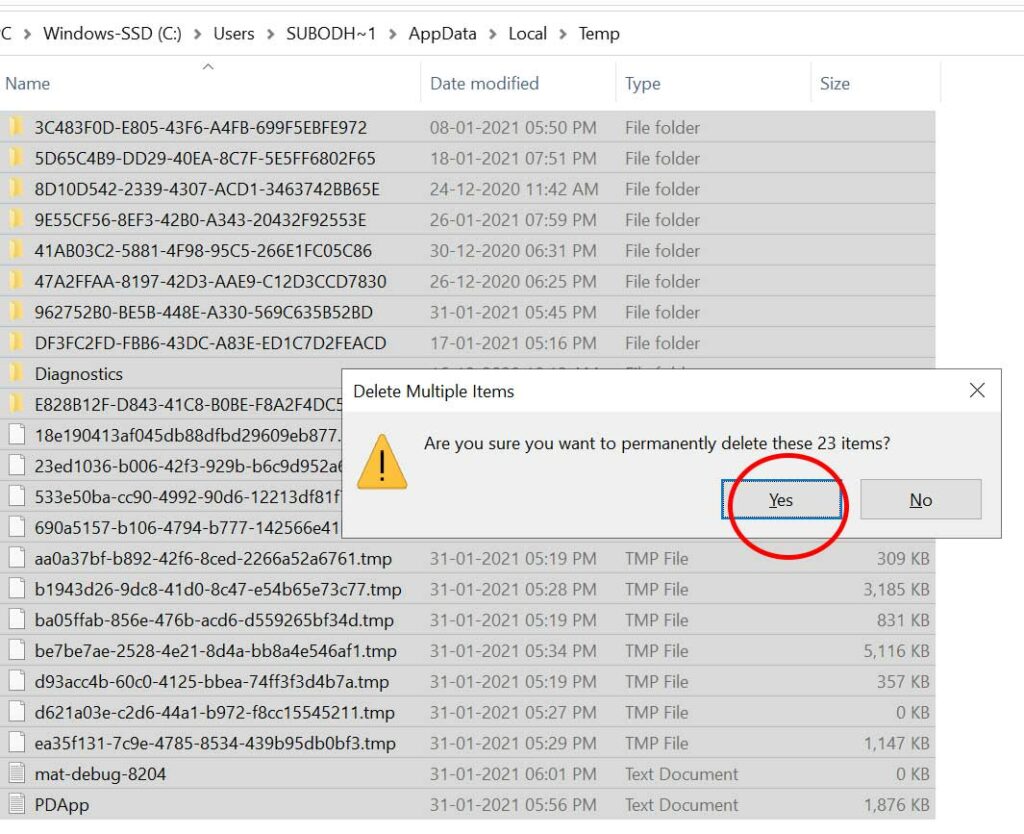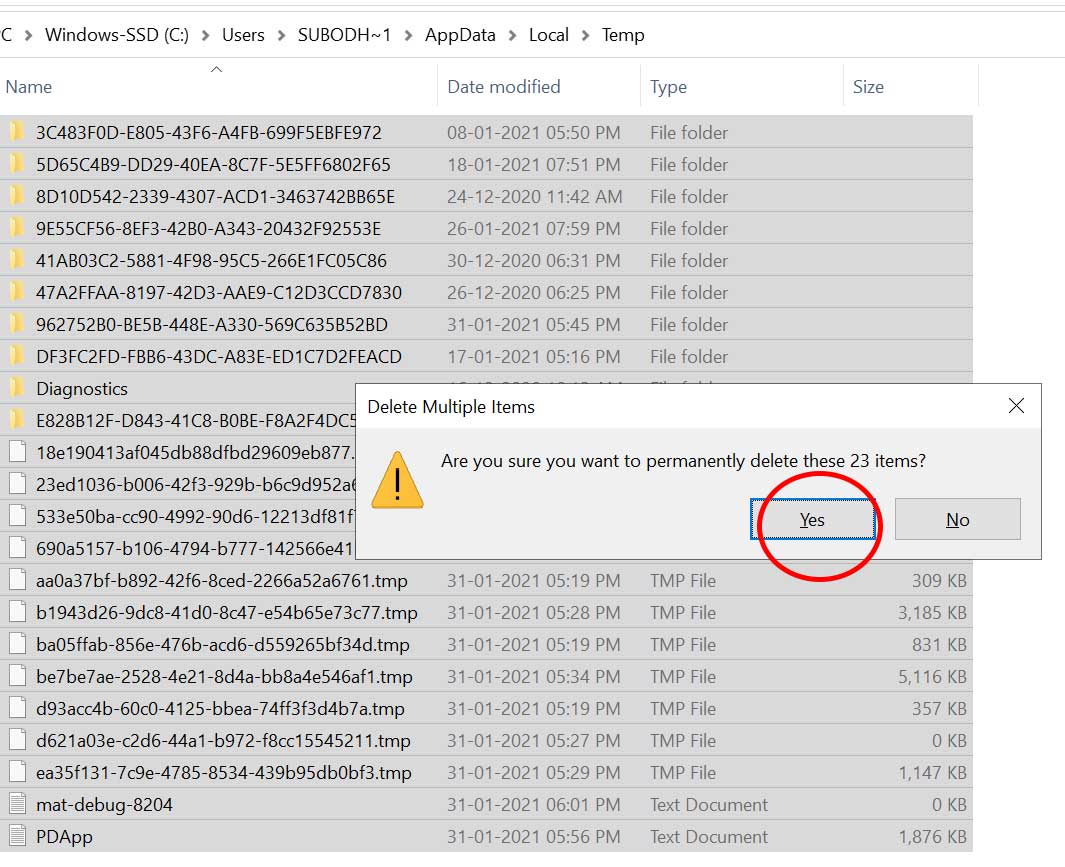 Then press Ctrl + A keys to select all the temporary files inside the folder.
Once all are selected, simply press the Shift+Delete keys.
Next, click on Yes to permanently delete all temp files.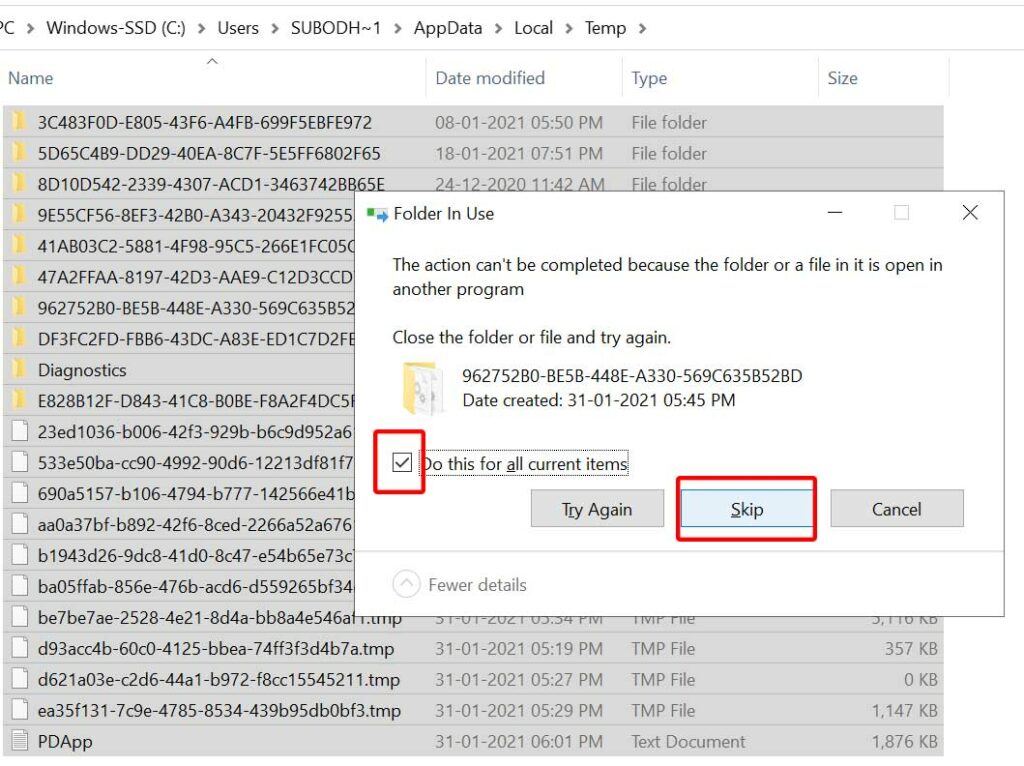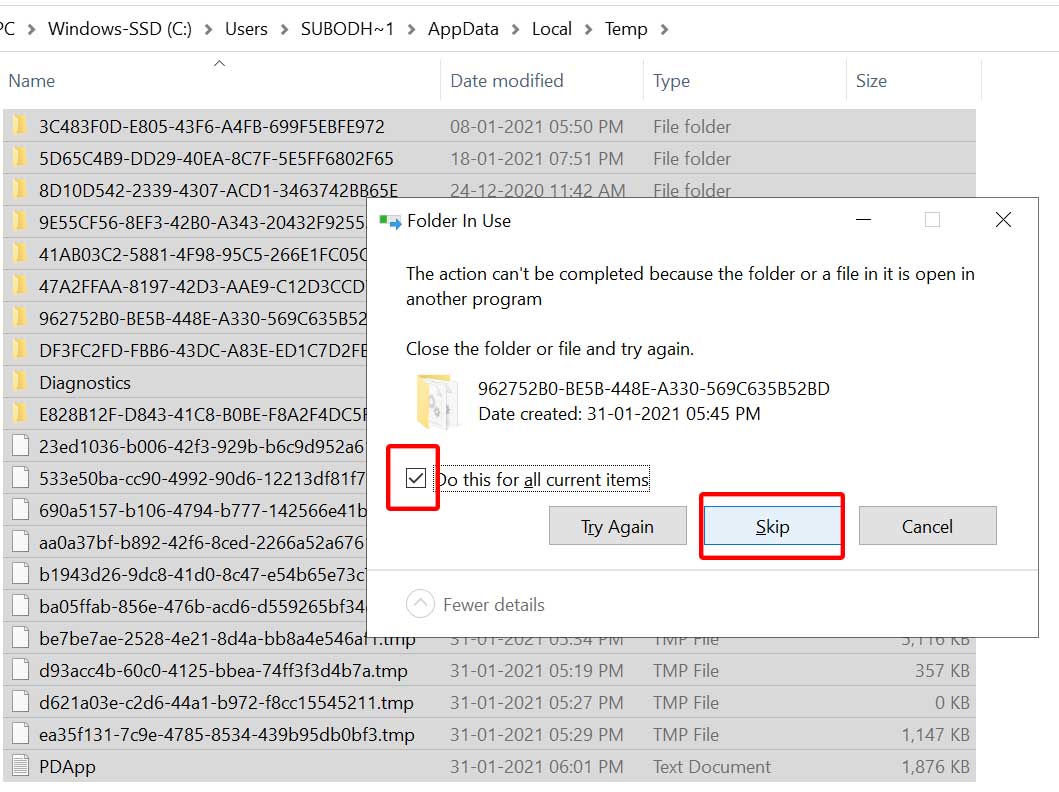 However, if some of the temporary files can't be deleted and you're receiving a Folder In Use pop-up window, click on the 'Do this for all current items' checkbox and select Skip.
Close the window. There is no need to try deleting the pending files.
7. Disable VPN or Proxy Servers
Try not to use any kind of VPN (Virtual Private Network) or proxy servers at your end to avoid server connectivity issues whatsoever. Even if you're using a VPN service, you should temporarily turn it off because it can trigger higher ping latency, server connectivity errors, etc.
8. Check the Bethesda Server Status
Sometimes the server side or system operations might get technical issues which can eventually cause game-launching errors at the players' end. If you're still experiencing the same issue even after trying the above methods then check the Bethesda.net Status Portal to ensure everything is working fine or not. You can also try visiting the third-party DownDetector Bethesda Status webpage to check the server status.
Bethesda live services are currently all operational and working well at the time of writing this article. If you're seeing any outage or maintenance then wait for a couple of hours and try again.
9. Use the Valid Account
Try using a valid account irrespective of the Windows or Xbox device that you have used to purchase the Starfield game. Sometimes players make mistakes logging into any other account instead of the primary account which will obviously prevent the game from launching even if it shows the installed game in the library.
10. Ensure Early Access is Available in Your Region
As Bethesda has released Starfield in early access right now, it might be possible that not every region is included in the list. But within a few weeks or so, the game will be unlocked for all regions once the game gets popular or common bugs get fixed. So, check if the early access is currently available in your region or not.
11. Try Using Google DNS
It seems that somehow your specific DNS address is going through some blockage with the Bethesda server. So, you should try using the public DNS address on the PC or Xbox console manually adding DNS server addresses.
For PC:
Press the Win+R keys to open the Run dialogue box.
Now, type ncpa.cpl and hit Enter to open Network Connections.
Double-click on the Wi-Fi or Ethernet network from the list.
Click on Properties > Double-click on Internet Protocol Version 4 (TCP/IPv4).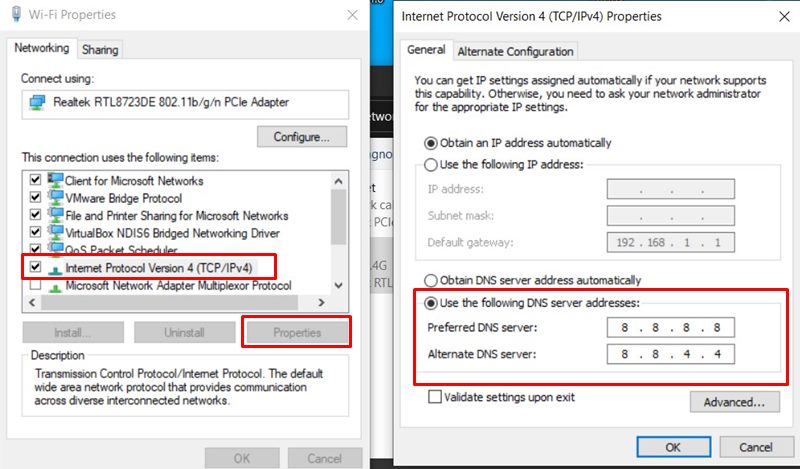 Click to select Use the following DNS server addresses.
Next, enter 8.8.8.8 for the Preferred DNS server and 8.8.4.4 for the Alternate DNS server.
Once done, click on OK to save changes.
Make sure to restart your computer to apply changes.
For Xbox Series S|X:
Press the Xbox button on your controller to open the Guide menu.
Go to the System tab > Select Settings.
Choose Network > Select Network Settings.
Select Advanced Settings.
Select DNS Settings > Select Manual.
Enter 8.8.8.8 for the Primary DNS Address and 8.8.4.4 for the Secondary DNS Address.
Once done, reboot the console to apply the changes.
12. Contact Bethesda Support
If none of the methods come in handy then make sure to contact Bethesda Support for further assistance on it. The chances are high that somehow your game is having issues with the account or server side. So, briefing all details to the support staff will escalate the issue to the developers and they'll investigate it deeply.
That's it, guys. We assume this guide was helpful to you. For further queries, you can comment below.