If any Steam game is not launching on your Windows PC, then this guide will help you fix this issue once and for all. This game distribution client beholds a plethora of titles across varied genres. It has completely streamlined the entire process of downloading and installing your preferred games. However, it isn't free from its fair share of issues as well. The most common among them seems to be related to the inability of the user to launch a game from within the client. In this regard, we have already seen various complaints across the Steam forum.
Reasons for this issue could be attributed to your antivirus or Firewall app conflicting with the proper functioning of Steam. Likewise, the absence of Visual C++ components might also throw in the said error. If you are using an older graphics card or the game files are corrupt, it might spell out trouble for you. Furthermore, issues with the GameOverlayRenderer64.dll file or a third-party app installed on your PC could result in the aforementioned error as well. With that said, this tutorial will show you the steps to fix these issues which in turn will fix the Steam Game not launching issues as well.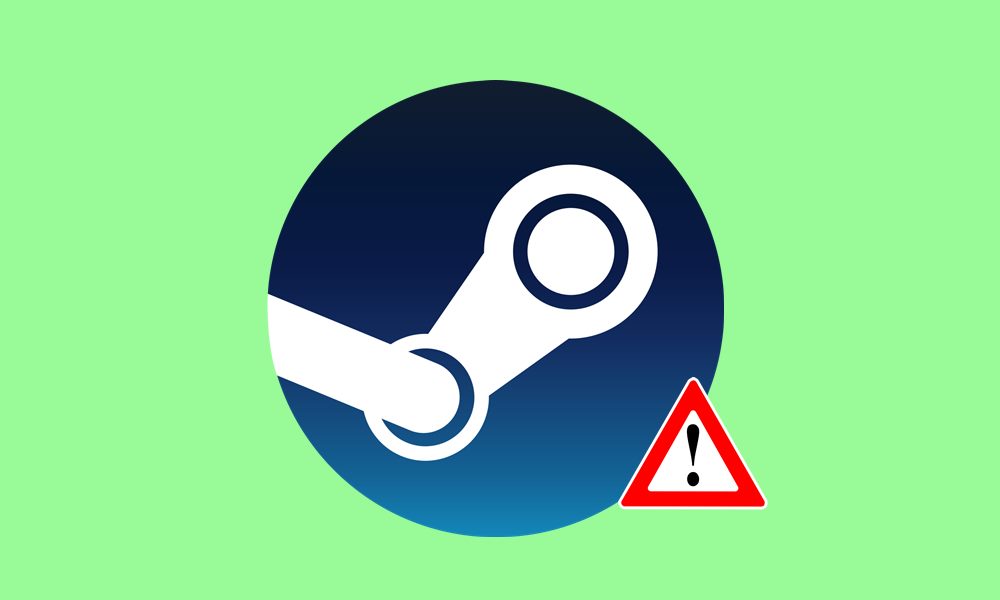 Fix: Steam Game Not Launching Issues
There isn't any universal fix for the said issue. You might have to try out all the below-mentioned workarounds until you are able to achieve success. Follow along for the detailed instructions.
Fix 1: Change the game's installation directory
Some users have reported success by changing the installation location of the game. You wouldn't have to manually carry out this task as the Steam client has a baked-in feature just for this very purpose. Here's how you could use it:
Launch Steam on your PC and head over to Settings situated at the top left of your screen.
Within that, go to the Library section and right-click on the preferred game of your choice.
Then go to the Local Files tab and click on Move Install Folder.


Select the new destination and wait for the process to complete.
Once that is done, restart your PC and see if it fixes the Steam Game not launching issues.
Fix 2: Run Game in Compatibility Mode
If you are running an older game, then it might not be compatible with the latest Windows build. In that case, you could try running the game in the compatibility mode for an earlier version of Windows.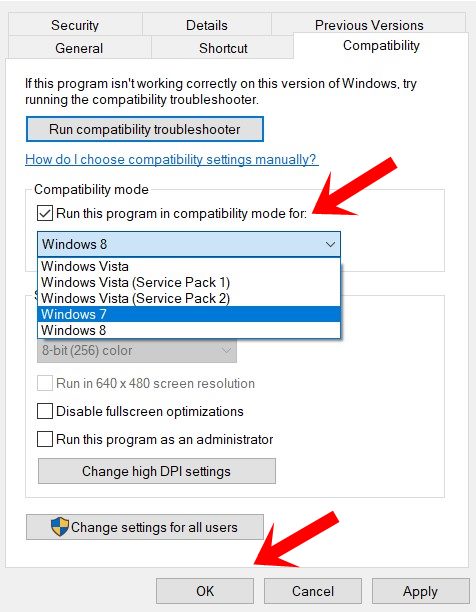 So head over to the game's EXE file, right-click on it, and select Properties.
Then go to the Compatibility tab and enable Run this program in compatibility mode for option.
Select Windows 7 or Windows 8.1 and hit Apply > OK.
Now restart the game and see if the Steam Game not launching issues have been fixed or not.
Fix 3: Verify Integrity of game files
If a few game files have been corrupt or are missing from the directory, then the above issue is imminent. While manually finding that file is a tough job, fortunately, you don't have to do much. One of the client's important features will do most of the work on your behalf.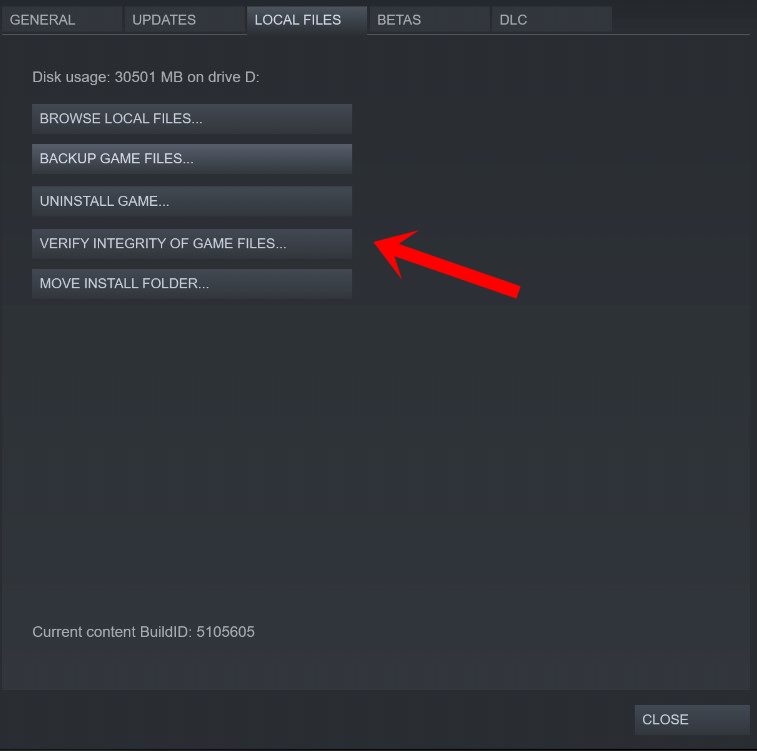 On that note, launch Steam on your PC and go to Settings.
Then head over to your Library, right-click on the game, and select Properties
Go to the Local files section and click on Verify integrity of game files.
The verification process will now begin and Steam will then automatically download the necessary files.
The process might take some time. Once done, restart Steam and try launching the game, see if it fixes the issue. If it's still there, then here are few other tweaks that you could try out.
Fix 4: Disable Windows Firewall
Sometimes, the Windows Defender Firewall might be a little over-protective and could end up flagging Steam as a potentially harmful app. Since you know it is a false positive, you might temporarily disable FIrewall or add Steam to its whitelist Here are the instructions for both these methods:
Search for Windows Defender Firewall from the Start menu.
Click on Turn Windows Defender Firewall On or Off from the left menu bar.

Select Turn off Windows Defender Firewall under both the Public and Private network sections.

On the other hand, if you wish to add the app to the exclusion list, then click on Allow an app or program through Windows Defender Firewall.

Then click on Change Settings from the subsequent dialog box that appears. Select Steam from the list and hit OK.
However, you can't find Steam in the list, then click on the Allow Another App button, navigate to the app's installation directory and select it.

Once that is done, launch Steam and check if the game not launching issues have been fixed or not.
Fix 5: Delete the GameOverlayRenderer64.dll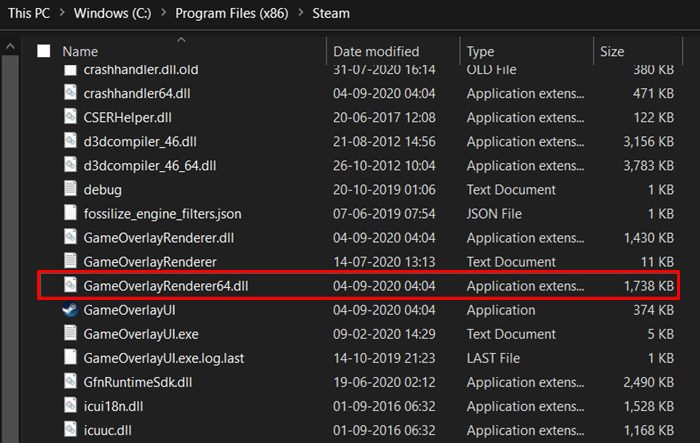 While it is mostly counted as an experimental fix, some users were able to fix this issue by deleting the aforementioned file. In that case, we would suggest you remove that file from the installation directory and move it to another location (as a backup). Now if doing so fixes the issue, you may delete that backup file as well. But if the issue is still there, then move that file back to its original location and proceed with the other fixes given below.
Fix 6: Update Graphics Card
If you are using an old or outdated graphics card drivers, then it might cause an issue or two with your Steam game. Therefore, it is recommended that you update it to the latest available version. Here's how it could be done:
Use the Windows+X shortcut key combination and select Device Manager from the menu that appears.
Now go to the Display Adapter section and right-click on your graphics driver.
Select Update Driver from the list.

In the next menu, select Search automatically for updated graphics driver.

Windows will now look online for the latest available drivers, download and install the same.
Once that is done, restart your PC and see if it fixes the Steam game not launching issues.
Fix 7: Update Rivatuner Statistics Server
if you have overclocked your GPU using MSI Afterburner, then one of its associated configuration files could cause some issues. The file is related to Rivatuner Statistics Server and more often than not, its older build conflicts with the proper running of the application. In that case, it is suggested that you update the server to the latest build.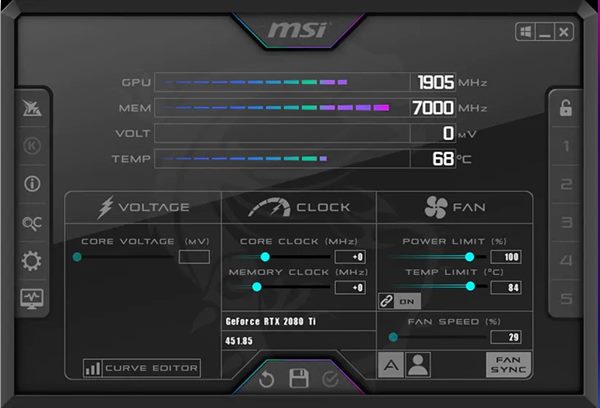 For that, all you have to do is download and install the latest version of MSI Afterburner software. This will then automatically update the Rivatuner Statistics Server as well which in turn should fix the Steam game not launching issue. However, if you are still facing the issue then you should consider disabling the overclock feature and setting it back to its default configuration. Even if this doesn't do any good, then here are some other fixes that you should try out.
Fix 8: Install Visual C++ Components
Most of the games require all the components of Visual C++ installed on your PC. Even if one of the files is missing, then it might spell out trouble for you. So head over to the game's installation directory and then search for the _CommonRedistvcredist folder.

Inside that folder, you should see two executable files. Launch both of them and proceed with the onscreen installation. This should install the required C++ files. Once done, restart the PC and see if the Steam game not launching issues have been fixed or not.
Fix 9: Disable/Uninstall Third-Party apps
Although not a universal fix, there have been some instances of a third-party app interfering with Steam. In that regard, some users have achieved success either by disabling or uninstalling the Razer Synapse and Logitech Joystick Utility apps.
So if you too have any of these two apps installed, then try pausing its functionality or removing it from your PC. After doing so, check if the issue has been recited or not. On the other hand, if you don't have any of these apps installed, then refer to our last fix given below.
Fix 10: Reinstall Game
If none of the aforementioned fixes managed to give undesirable results, then you might have to take the nuclear route. This involves uninstalling that game from your PC and then reinstalling it via steam. This fresh install should fix all the underlying issues and hence the issue would rectify the concerning issue as well.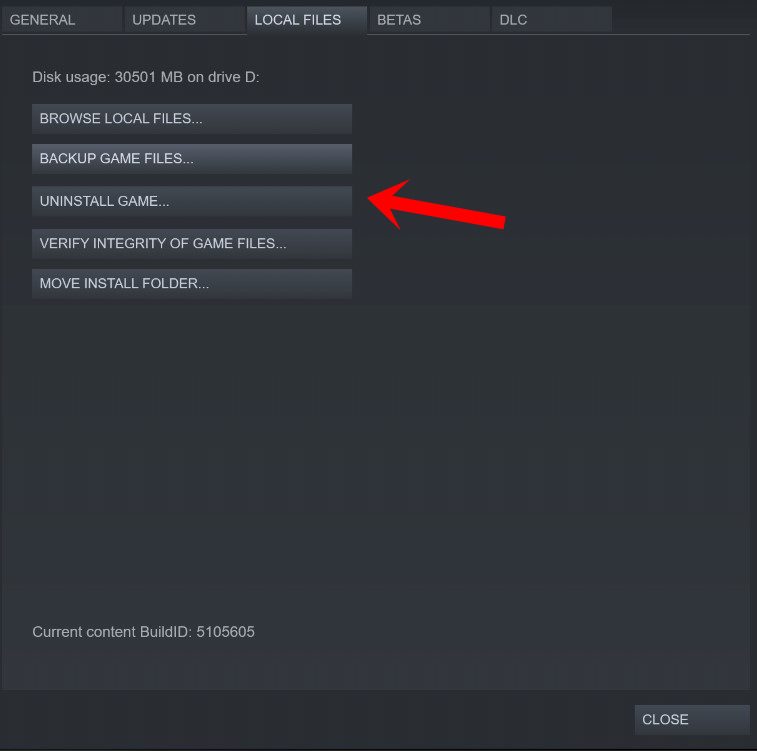 Launch Steam on your PC.
Go to the Library section, right-click on your game, and select Properties.
Head over to the Local Files tab and click on Uninstall Game.
Proceed with the on-screen instructions to remove the game from your PC.
Once that is done, restart your PC and then download the latest version of that game from Steam. You should no longer face any issue as such.
With this, we conclude the guide on how to fix the Steam game not launching issues. We have listed ten different methods for the same, any one of which should work out in your favor. Do let us know in the comments which one gave out desirable results. Rounding off, here are some iPhone Tips and Tricks, PC tips and tricks, and Android Tips and Trick that you should check out as well.