Ubisoft Connect is a digital distribution and multiplayer communications service that has been developed by Ubisoft to easily download and play Ubisoft-specific games on Windows just like other game clients. Although the desktop client works really well and doesn't have too many issues, it seems that some players are getting the Ubisoft Connect 'Initialization' message while trying to launch the client or even Ubisoft games.
According to multiple reports, whenever players are trying to launch Ubisoft Connect, it basically says "Looking for Patches" initially and then after that "Logging IN" screen, the client starts showing the "Initializing" message every time. Some players are also getting the Ubisoft Servers are not accessible error message which is really frustrating. Even after restarting the client didn't help at all. So, if you're also facing the same, you can check out this guide.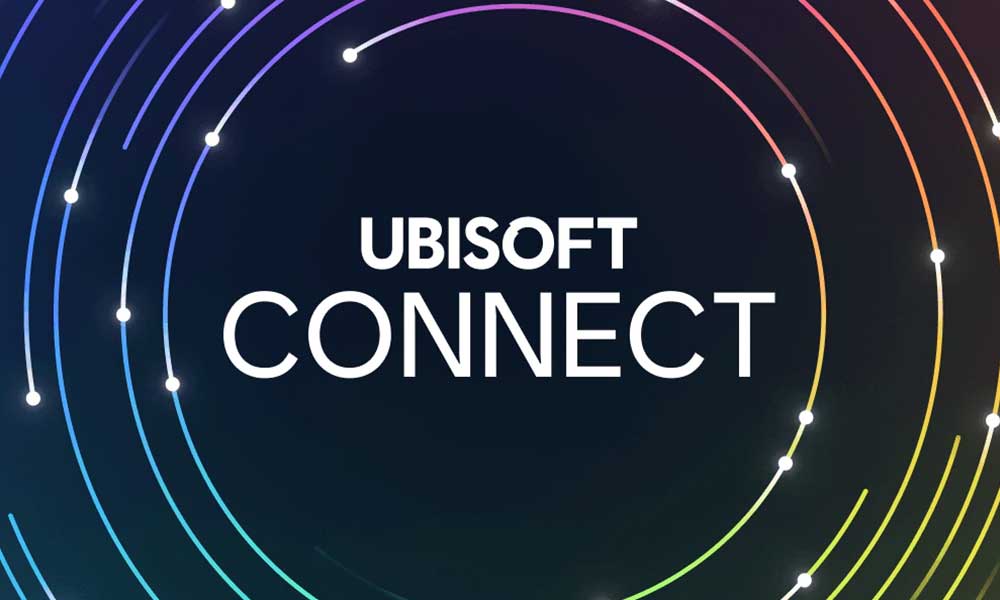 Fix: Ubisoft Connect 'Initialization' message
Luckily, the Ubisoft team is aware of this issue and they've provided a couple of possible workarounds that we've mentioned below. So, without wasting any more time, let's jump into it.
1. Run Ubisoft Connect (Uplay) as administrator
In most scenarios, running the game executable or the Uplay launcher executable on Windows without administrator access may cause such issues. You should try running Uplay as an administrator by following the steps below:
First, head over to the C:\Program Files (x86)\Ubisoft\Ubisoft Game Launcher directory on your PC. [If you've installed Ubisoft launcher on another location then go to that location]
Now, right-click on the Uplay.exe file > Click on Properties.
Click on the Compatibility tab > Make sure to tick mark the 'Run this program as an administrator' checkbox to enable it.
Finally, click on Apply and then OK to save changes.
2. Disable VPN
If you're using a VPN service to play Ubisoft games via Ubisoft Connect then make sure to disable the VPN service temporarily to check for the issue. If in case, you're able to play games on Ubisoft Connect that means there was an issue with the VPN server connectivity. If not, try following the next method.
3. Check Ubisoft Server Status
Make sure to check out the Ubisoft Server Status properly from this link before going to any conclusion. If there are any ongoing outages for your game on the Ubisoft Support website, then you should have to wait for a couple of hours or so until the server outage gets fixed by the developers. Keep checking the server status periodically to be up-to-date.
4. Power Cycle on Wi-Fi Router
You can also perform a full power cycle on your Wi-Fi router to rule out any networking glitches whatsoever. Just turn off the router and unplug the power cable from the router then wait for around a minute. Finally, turn on the router to check for the issue.
5. Check your Internet Connection
If you're having issues with your internet connection or network then make sure to simply switch the network to another one to check for the issue. Otherwise, try switching the internet connection from wired (ethernet) to Wi-Fi or vice versa to cross-check if the problem is happening due to the specific connectivity.
6. Update Ubisoft Connect PC
Make sure to have the latest version of Ubisoft Connect PC by downloading and installing the most current package from this link. Having the latest version of the game client will help you to run games properly without any conflicts or bugs whatsoever.
7. Disable Proxy Server
Try disabling the proxy server on your Windows computer to check for the issue by following the steps below:
Open the Windows Start menu > Click on Settings.
Select Network & Internet > Choose to Proxy from the left pane.
Now, make sure to find out Use a proxy server and turn it Off.
8. Turn Off IPv6 Connection
Make sure to turn off IPv6 (Internet Protocol Version 6) on the computer under the network properties section by following the steps below. If your internet network doesn't support IPv6 then it's worth mentioning to turn it off.
Press the Windows + I keys to open Windows Settings.
Click on Network and Internet from the left pane window.
Go to Status > Click on Change Adapter Options.
Now, right-click on the network connection that you're currently using.
Select Properties > Search for the Internet Protocol Version 6 (TCP/IPv6) option from the list.
Make sure to uncheck or disable the option and click on OK to save changes.
Finally, reboot your PC to apply changes.
9. Flush DNS Server Configuration
Sometimes having a corrupted IP configuration or DNS server configuration on Windows may cause several issues with the server connectivity. It's better to flush the DNS resolver cache on your PC by following the steps below:
Click on the Start menu > Type cmd in the search bar.
Right-click on Command Prompt from the search result.
Click on Yes if prompted by UAC and the command prompt window will open.
Type the following command line and hit Enter to flush the DNS server configuration on your PC:
ipconfig /flushdns
This method will successfully flush the DNS Resolver Cache on your computer.
Finally, reboot the PC to apply changes, and then try connecting to games via Ubisoft Connect.
10. Reset Network on Windows
Try performing the reset of the network settings that have been saved on your Windows computer by following the steps below to check for the issue:
Click on the Windows Start menu > Click on the gear icon to open Windows Settings.
Now, go to 'Network & Internet' > Click on 'Network Reset'.
If prompted, confirm the task and follow the on-screen instructions to complete the reset.
11. Contact Ubisoft Support
If none of the methods worked for you then make sure to contact Ubisoft Support for further assistance. It's better to attach the Ubisoft Connect log file for more detailed info so that the support team can help you quickly. You can find out the log file at C:\Program Files\Ubisoft Game Launcher\logs\launcher_log.txt. [If you've installed the Ubisoft launcher at another location, check for the same]
That's it, guys. We assume this guide was helpful to you. For further queries, you can comment below.