Visage is one of the survival horror genre video games that has been developed by SadSquare Studio. This psychological first-person horror game explores a mysterious house in a slow-paced, that offers a simply horrifying realistic experience. Though the reviews are quite positive since 2018 from its release, it seems that some of the PC players aren't that happy with the game due to its multiple issues like Visage Crashing at Startup and Won't Launch. If you're also encountering the same, make sure to check out the guide below.
It's known to all the PC users that most of the PC games do come with several issues like bugs or errors and startup crashing, the game won't load, stuck at the loading screen, performance drops, stuck at the downloading process, etc. Before going deep into the troubleshooting guide below, keep in mind that your game is up-to-date and the installed game files aren't missing or corrupted to ensure that there is no issue with your game files.
Why Does Visage Keep Crashing?
Check out some of the possible reasons behind the startup crashing issue of the Visage game below:
Your PC configuration may not be compatible with the game's system requirements. If that's the case, you can check out the 'Visage' system requirements below.
There may be some temporary glitch or cache-related issues occurring on the system. A device reboot should fix the problem.
Chances are high that the game files are either corrupted or missing.
An outdated Windows build or graphics driver version can also cause performance issues.
The DirectX version is either outdated or your outdated GPU card isn't supporting the Direct3D Hardware Feature Level 11.0 GPU on your PC.
An outdated game or game launcher can also cause issues.
Maybe some of the apps are running in the background that consumes higher CPU/Memory usage.
Windows Firewall protection or Antivirus program is blocking the game files to run properly.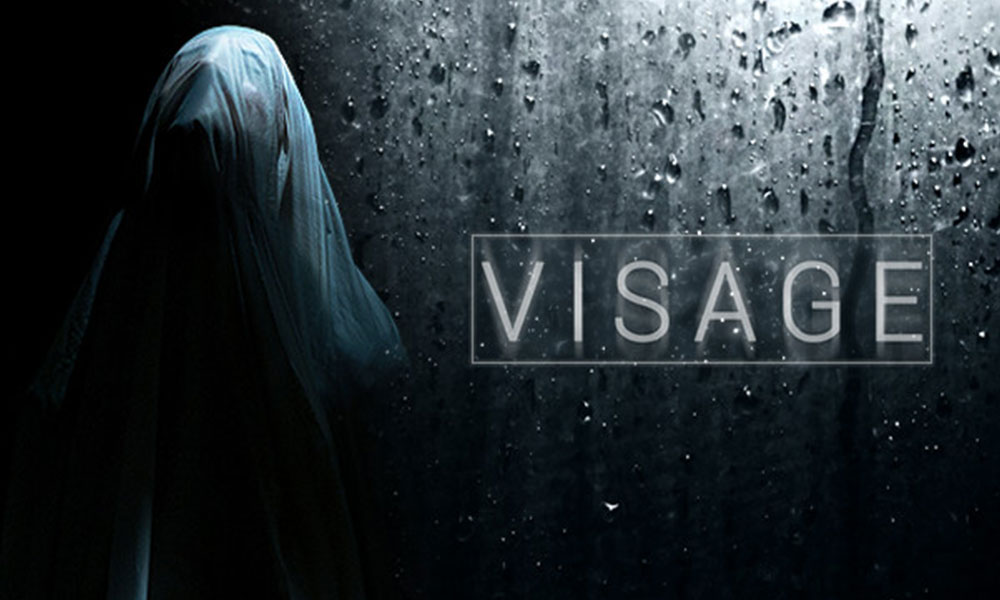 Minimum System Requirements:
OS: WINDOWS 7, 8, 8.1, 10
Processor: Intel Core i3 or AMD Ryzen 3
Memory: 6 GB RAM
Graphics: NVIDIA GeForce GTX 950 or AMD Radeon R7 370
DirectX: Version 10
Storage: 10 GB available space
Recommended System Requirements:
OS: WINDOWS 7, 8, 8.1, 10
Processor: Intel Core i5 or AMD Ryzen 5
Memory: 8 GB RAM
Graphics: NVIDIA GeForce GTX 1060 or AMD Radeon RX 480
DirectX: Version 12
Storage: 10 GB available space
Fix Visage Crashing at Startup and Won't Launch
Now, without wasting any more time, let's jump into the steps below. Keep in mind that both the Nvidia and AMD graphics drivers are well optimized for the Visage game. So, if in case, you haven't updated your graphics driver yet, do this first.
1. Update Graphics Drivers
If you're using the Nvidia graphics card then update the GeForce Experience app on your PC from the Nvidia official site here. But if you're using the AMD graphics card on your system, then update the latest AMD Drivers from here.
2. Disable Steam Overlay
Open Steam on your Windows.
Head over to the Settings > Click on the In-Game.
Click on the checkbox to disable Enable the Steam Overlay while in-game.
Once the checkbox mark is removed, click on OK.
3. Adjust Discord Settings
Launch Discord > Click on User Settings.
Select Voice & Video from the left sidebar.
Scroll down a bit and click on the Advanced.
Next, disable OpenH264 Video Codec provided by Cisco System, Inc.
Then disable Enable Quality of Service High Packet Priority.
Now, go to Overlay.
You can also turn off the in-game overlay.
Next, head over to Appearance.
Go to Advanced.
Disable Hardware Acceleration.
Once done, restart the system.
4. Adjust Nvidia Control Panel Settings
Click on Adjust image settings with preview under 3D settings.
Select Use the advanced 3D image settings.
Next, launch the Nvidia Control Panel.
Click on Manage 3D settings> Go to Global Settings.
Additionally, you can also adjust some of the other options:

Disable Image Sharpening
Enable Threaded Optimization
Use Maximum Performance for Power Management
Turn off Low Latency Mode
Set Texture Filtering Quality to Performance mode
5. Change AMD Control Panel Settings
Go to Global Graphics.

Turn off Radeon Anti-Lag
Turn off Radeon Boost
Use Application settings for Anti-Aliasing Mode
Set Anti-aliasing Methodto Multi-sampling
Turn off Morphological Filtering
Disable Image Sharpening
Turn off Anisotropic Filtering
Use Performance mode for Texture Filtering Quality
You can also enable Surface Format Optimization
AMD Optimization for the Tesselation Mode
Wait for V-sync– Turn it off
Use AMD optimization for the Shader Cache
Disable OpenGL Triple Buffering
Turn off Maximum Tesselation Level
Set Graphics for the GPU Workload
Turn off the Radeon Chill
Disable Frame Rate Target Control
6. Verify Game Files via Steam
Visage gamers on Steam client can follow the below steps:
Open the Steam Library by logging into the account
You can find the Visage game
Right-click on the game and click on Properties
Select the Local Files tab
Then click on Verify Integrity of game files
Wait for the process and then restart the game to check whether the Visage Crashing issue has been fixed or not
7. Uninstall Recent Windows 10 Update
A couple of days ago, Microsoft has released a new update for Windows 10 with KB4535996. So, this particular cumulative update for Windows 10 is quite buggy and causing so many errors or problems.
Go to Start menu > Click on Settings
Next, go to Update and Security
Click on View update history
Now, if you can see that there is an update having KB4535996 has been already installed. Make sure to uninstall it.
Here you will see the Uninstall updates option on the top of the page.
Click on it and select the mentioned cumulative update version.
Right-click on it > Select Uninstall.
It may take some time to delete that update and your system may restart automatically.
Have some patience and you can also manually reboot your Windows PC (if required).
8. Remove Temporary Files
Press Windows key + R on your keyboard to open the RUN program.
Now, type %temp% and press enter.
You will get a bunch of temporary files on a page.
Select all files by pressing Ctrl + A on the keyboard.
Next, press Shift + Delete on the keyboard to remove all the files.
Sometimes some of the temporary files can't be deleted. So, leave them as it is and close it.
9. Set Default CPU and Graphics Speed
As most of the users always want to use ultra-high performance from the CPU and GPU from the very first day. So, most of the users either buy an overclocked version or manually increased the overclocking speed. So, if you've also overclocked your GPU speed and after doing that you're experiencing bottleneck or lagging or crashing related issues, just set it to default mode.
You can also use the MSI Afterburner tool or Zotac firestorm application in order to lower the clocking speed. Once done, you can run the Visage game to check whether it's crashing at startup or not.
That's it. We hope this guide was useful to you. You can comment below for any queries.