Watch Dogs: Legion is now available for Microsoft Windows, PlayStation 4, and Xbox One. Unfortunately, it has been reported to be riddled with all kinds of technical issues. These include numerous bugs, crashes, and freezes. On the first day itself, Ubisoft released a patch to rectify some of the most irritating problems.
However, it has not proved to be sufficient. The developers are all set to release more patches in the coming days. If you have been frustrated with the crashing and freezing issues in Watch Dogs: Legion, don't worry. In our all-new guide here, we will show you how to fix the crashing issue in Watch Dogs: Legion.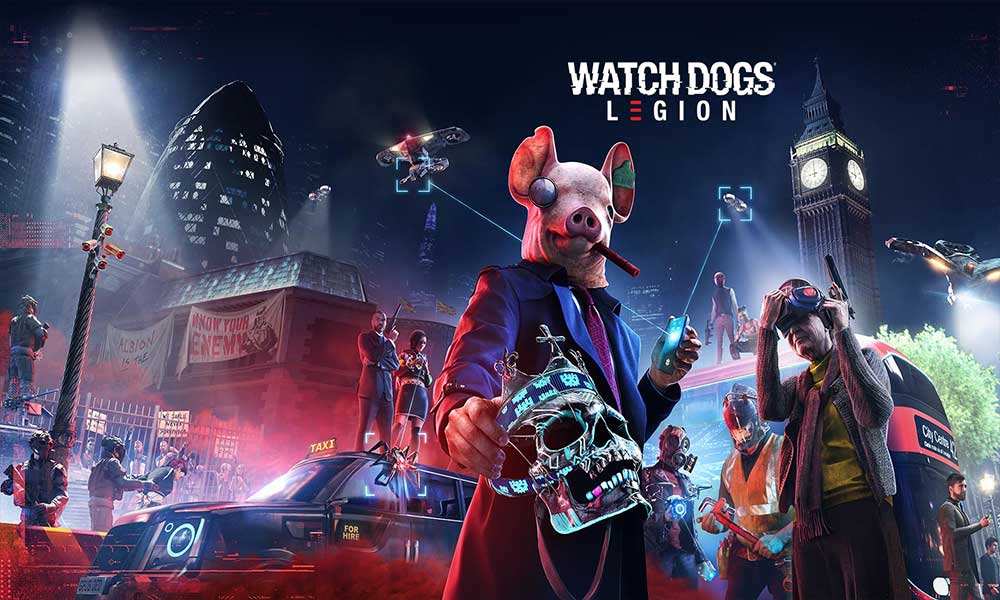 How to Fix The Crashing Issue in Watch Dogs: Legion
There could be quite a few reasons behind the crashing issue in Watch Dogs: Legion. These include problems with DirectX 12 on PC or issues linked to the addition of new recruits in the game.
There have also been reports of hard crashes without any error code on Microsoft Windows, PlayStation 4, and Xbox One. At times, overheating and random blue screens on the PC can also cause problems.
Given below are some fixes for some of the most common crashing issues encountered in Watch Dogs: Legion.
What to Do If Watch Dogs: Legion Crashes at Startup?
Random crashes tend to occur because of deployment issues related to Ubisoft. However, it is possible that there are problems with your security that are causing the game to crash.
First of all, run the game as an administrator and proceed to whitelist it from your antivirus and firewall. If this does not work, you can try running the game in Windowed mode.
How to Deal With In-Game Crashes?
This is a frequently encountered issue and is generally linked to GPU performance. It is possible that your graphics is unable to bear the pressure before or after a cutscene. It may also be unable to load a new area.
In this case, you should consider changing your most demanding graphics options, such as the maximum FPS and the resolution. Also, make sure that you have the latest AMD or Nvidia card driver installed. After this, check if the issue has been fixed.
You can also try shutting down any redundant browser windows and applications running in the background. This will rectify any issues related to RAM and CPU usage. Also, remember that Watch Dogs: Legion runs with both DirectX 11 and 12. The latter plays an important role in the functioning of Ray Tracing.
Thus, you need to ensure that you have the right DirectX version installed. If you are playing on a console, ensure that you have the latest version of the game installed.
Lastly, you can try updating Windows 10 to the latest version. Also, make sure that you place your console in a properly ventilated area.
That is it for now. We hope our guide helps you deal with the crashing issues in Watch Dogs: Legions until Ubisoft releases the next patch. For more gaming updates, subscribe to our YouTube Channel. Also, check out our Gaming Guides, Windows Guides, Social Media Guides, iPhone, and Android Guides to know more.