Windows OS has a cool and helpful feature called Sleep Mode that can be used to save power consumption and still you can power on or unlock your PC/Laptop without wasting power or restarting the PC completely. But if in case, your Windows system doesn't go to sleep mode properly or automatically or even wake up from the sleep mode automatically or randomly, then you should check out this troubleshooting guide on How to Fix Windows 10 Sleep Mode Not Working issue.
That's the handiest feature for those who perform multiple tasks and don't want to run the PC for longer or don't want to turn it off as some important file or program is running. There are plenty of reasons that can be found responsible for the sleep mode not working issue. Here we've shared all the possible workarounds that you should try on your Windows 10 in order to fix the issue.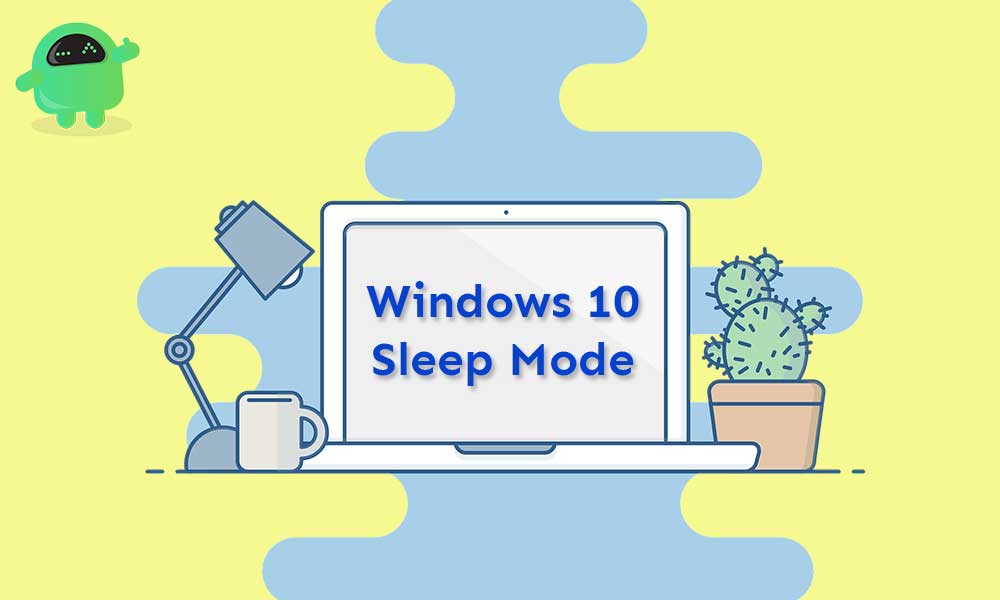 How to Fix Windows 10 Sleep Mode Not Working issue
Whenever your Windows PC doesn't go to the sleep mode, you can check out all of the power-related settings from the Control Panel. Most of the time, the power settings and hardware configuration can affect the sleep mode. Now, without further ado, let's get into it.
1. Set Power Mode
Go to the Control Panel > Power Options.
Head over to the Choose when to turn off the display.
Now, set both the options properly according to your preference.

Set Turn off the display: accordingly.
Set Put the computer to sleep: accordingly. (Make sure not to select 'Never' mode)
Now, you should leave the PC untouched for the timing that you've set just now. If the Windows 10 goes to sleep mode according to the specific timing then you're all set. If not, then you should check out the steps below:
2. Adjust Fast Startup
Windows 10 has a fast startup feature that helps the system to turn on quickly by eliminating plenty of background running services at the time of booting. That means the boot process won't take a long time like earlier.
Open Control Panel > Go to Power Options.
Click on Choose what the power buttons do.
Next, you can adjust the power modes that are unavailable.
Then uncheck the box Turn on Fast Startup to turn off this feature.
Click on Save Changes.
Restart your PC. Now, you will feel that your PC has booted up quite faster than before.
3. Adjust Startup Processes
Press Ctrl + Shift + Esc keys on your PC to open Task Manager.
Head over to the Startup tab.
Click to select individually all the high, medium, low impact processes that start while the PC boots up.
Next, you can Disable them one by one in order to reduce the load.
Once done, restart your PC.
4. Check Drivers Update
It's always recommended to check for the drivers' updates on your PC in order to run the system or other services properly. An outdated or missing driver on Windows can cause issues with the tasks or performance.
5. Check Power Management
Open the Network Adapter driver in Device Manager.
Now, right-click on the driver > Choose Properties.
Under the Power Management tab, you will need to uncheck 'Allow this device to wake the computer'.
6. Reboot in Safe Mode
Click on Start > Type msconfig and click on System Configuration from the search result.
Click on Boot tab > Click to check Safe boot box.
Select Minimal > Set Timeout for 30 seconds.
Click on Apply and then select OK.
That's it, guys. We hope you've found this article very useful. For more queries, you can comment below.