In this guide, we will discuss the reasons why Windows Defender Error occurs that doesn't allow it to turn on. If you are using a Windows PC, then I bet you are using some kind of Anti-virus program from reputed firms. However, these applications are quite costly and most of the time users may not be able to afford it. So, to squash viruses and malware Microsoft has its own Windows Defender program which is an Anti-virus mechanism. You do not have to install it. It comes in-built with the operating system and it's free of cost. This is why many Windows users choose to run Windows Defender on their PCs. It is quite a capable program and is pretty efficient as compared to the other commercial anti-virus applications.
However, some users complain that the Defender is showing an error and it is not turning on the windows PC. There is no way anyone can use a PC without any security service. Also, I have put up several troubleshooting methods to fix up the issue. These are simple workarounds that you can easily implement. So, let's check out the guide and fix the issue.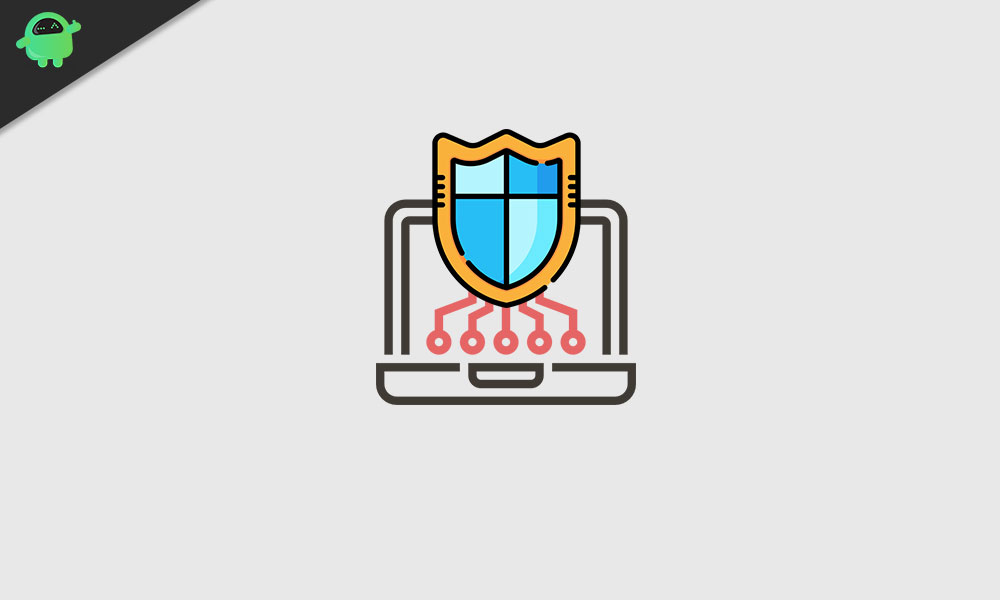 Reasons why Windows Defender Error Happens
Third-Party Anti-virus is actively running
Corruption in the Registry
Bug in the System software
Corrupt system files
Group policy settings do not allow the Windows Defender to run
These are the primary reasons why someone gets to see an error message about Windows Defender.
How to Fix Windows Defender Error: Not Turning On
Now that we know the cause of the problem, it's time to fix that up. Here are the various troubleshoot you should follow. You do not have to carry out every fix though. If one method doesn't work then go for the other ones.
Remove the 3rd-party Anti-virus program
If your PC is already running on any anti-virus software, then Windows Defender will not interfere with that unless you uninstall the former and make Defender the default anti-virus mechanism of your Windows PC.
Go to Control Panel (type in the Search box for easy access)

Click Open
Then click on Programs and Features

Scroll down in the list of installed apps on your PC till you find the anti-virus program
Click on the app to highlight it > right click after you highlight

You should see an option uninstall/change. Click on it
Enable Security Center Service
It is one of the Microsoft configuration services that you need to activate to make the windows Defender work.
Press Win + R keys on the keyboard to invoke the Run console.
type services.msc > press Enter.
You will see a long list of various services
You have to look for the Security Center
When you find it, right-click on it > click Restart
Now, check whether Windows Defender is activated or not.?
Update Your PC System Software
Maybe your Windows PC is experiencing some serious bug that is causing the Windows Defender to not run. So, Microsoft may rollout hotfix to patch up the bug in the previous installment of the system software. Then you must make sure to install the latest update that is available.
In the search box type Updates
Click Open on Check for Updates

Now, the Windows PC will run a check for the latest software update that is available to install

If internet access is available the system will start the update installation process on its own.

Wait for the process to finish and then you can manually restart the PC
If the Windows Defender has not been turning on due to a system software bug, that should now be fixed.
Scan for Corrupt System File
If there is any system file that has some corrupt information, that may affect the functionality of other applications and services including the Windows Defender security services.
To check for such corrupt files, you have to use the System File Checker which is also known as SFC. It is an inbuilt tool available on the Windows OS. It is accessible through eh command prompt. The best thing is after detecting the corrupt files this program also tries to restore them.
Type cmd in the search box > click Open
When command prompt launches type sfc/scannow

Hit enter
Wait for some time as the detection and restoration process for the corrupt files is in progress. Once the scan finishes go check whether Windows Defender is now enabled or not.?
Try Selective Startup to Fix Windows Defender Error
This troubleshoot is quite straight forward. You have to reboot your PC sans other third-party applications running in the background.
Press Win + R > type msconfig

In the General tab, click the radio button Selective startup

Uncheck the box beside Load startup items.
Click on the Services tab
Tick the checkmark beside the Hide All Microsoft Services option

Then click Disable All
To finish the process, click OK and restart your PC
Make Changes to The Group Policy
As I mentioned earlier, group policy restrictions may affect Windows Defender and disallow it from turning on. So, we need to tweak that up as well.
Press Win + R keys > type msconfig > press enter
You will see the Local Group Policy Editor interface,
On the left-hand side go to Computer Configuration > Administrative Template
Then go to Windows Components > Windows Defender Antivirus.
Double-click on Turn off Windows Defender Antivirus.
Next, select the radio button Not Configured
Then to finish click on Apply> click OK
Modify Windows Registry
There may be some corruption in the registry which we can fix by accessing the Registry.
Press Win + R to launch the run app
Type regedit > press Enter
Now follow this path and click to open the folders in the following order.
HKEY_LOCAL_MACHINE\SOFTWARE\Policies\Microsoft\Windows Defender
Under Windows Defender, Look for the key DisableAntiSpyware
If it is not there, then right-click on empty space > select New > DWORD(32-bit) value.
Set the Value Data to 0. (to the existing key or the one you just created)
After you're done, go check whether Windows Defender is now active or still the error is persistent. If at all the issue was with a corrupt registry, this process should fix that up.
So, these are all the troubleshooting methods that should necessarily solve the issue when Windows Defender error happens and it won't enable on your Windows PC. Try these methods out and let me know what worked for you. If you have any doubts let me know in the comments section.
Read Next,