Nowadays we get to see wireless keyboards with USB receivers that have a trackpad on their own. These keyboards are especially useful for people who are using them on the new iPad that has mouse support. But these 2 in 1 wireless keyboard are not free of faults, and they often have issues with their functionality.
One of the common issues that many of these 2 in 1 wireless keyboard users face is the non-functionality of the trackpad. Suddenly the touchpad on the wireless keyboard stops working, and the users are confused as to what is wrong with it. If you are also one of those users, then this article will be helpful to you. We will give you a guide on how you can fix the trackpad malfunctioning or not working in a wireless keyboard efficiently.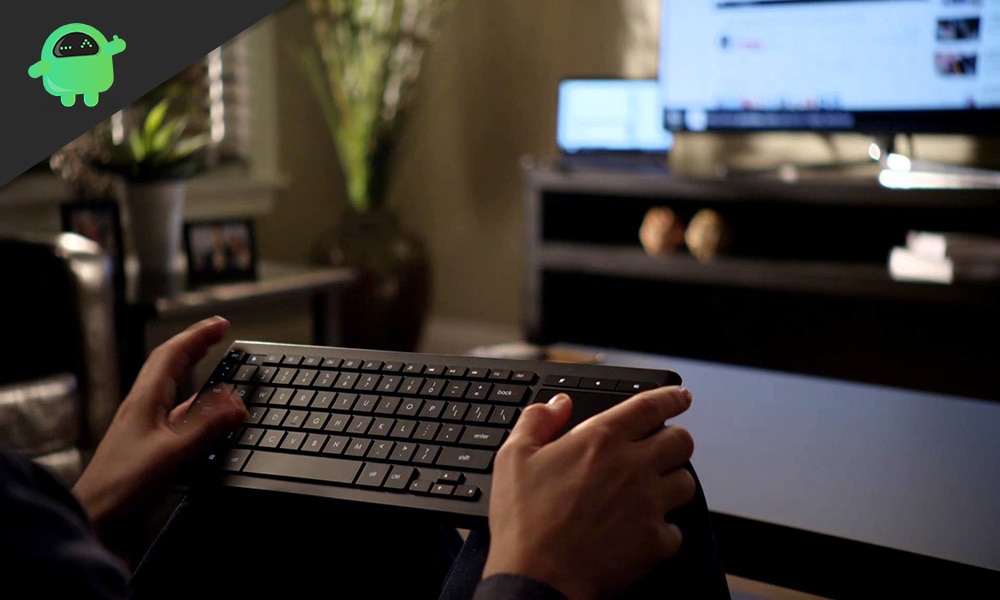 How to fix wireless keyboard touchpad not working?
There are a few fixes that you can try if you are sure that nothing is wrong with the actual hardware of the keyboard's touchpad.
Update drivers:
Firstly, you need to make sure that you have the latest drivers for the keyboard. Depending upon the manufacturer of that keyboard, go to their home website and search for that product. There, you will find a download section for that product. Under that download section, you will find the drivers for your keyboard. Just like how we install any software on our PCs, install these drivers to your PC too.
If this driver update fix does not fix your issues with the trackpad, then move on to the next potential fix.
Change the batteries:
Almost every wireless keyboard comes with batteries for power. After a few weeks, you need to change the batteries to make sure that the keyboard never runs out of power. Most keyboards use AAA batteries which are available in almost any store that sells electronics items. So get a fresh pair of batteries and get them into the keyboard.
Check if the keyboard is now working fine or not after the battery change. If your touchpad is still not working then try the next fix mentioned below.
Reconnect:
Sometimes, merely reconnecting your keyboard to your PC would be enough to fix the issue. Disconnect the USB receiver from the USB port to which it is connected to and then connect it to a different USB port. If there is a button to turn your keyboard on and off then use that button too. Now check if after reconnection the touchpad issue on your keyboard is fixed or not.
If you are still with a touchpad that does not function, then move on to the next solution mentioned below.
Turn on touchpad using the shortcut:
Some wireless keyboards that come with a touchpad have a dedicated button or shortcut to turn the touchpad on or off. Most manufacturers use the Function(Fn)+ F8 key shortcut. You can do a google search on your keyboard model and check what is the shortcut to turn on the touchpad on your wireless keyboard. After you have figured out the shortcut to turn on your touchpad, press it and see if anything changes. Some keyboards don't have this feature at all, though, and the touchpad stays enabled all the time. If you are using one of those wireless keyboards, then skip this fix.
Now check whether your touchpad is working or not after using the shortcut. If you still have a non-functioning touchpad, then move on to the next method below.
Remove other wireless connections:
If you have several wireless connections around you, and all of them are connected to the same PC as the keyboard, then that could be the reason behind your issues too. Disconnect every other wireless device connected to that PC or move the keyboard over to a different location.
Now try using your touchpad again and see if it works typically now.
After trying all these fixes mentioned above if none of them sorts out your issue with the wireless keyboard then you will have to test the keyboard separately. You need to disconnect the USB receiver from the PC where you are unable to use the trackpad and connect that USB receiver to another PC. If it works fine on the other computer, then you need to check your USB drivers and keyboard drivers in the previous PC again.
But if you are still having the same issues with the touchpad even in the different PC, then the problem is definitely with the keyboard. The only thing left for you to do is to replace the wireless keyboard entirely with another new keyboard with a trackpad.
So these are all the ways by which you can fix the wireless keyboard touchpad not working issue. If you have any questions or queries about this guide, then comment down below, and we will get back to you. Also, be sure to check out our other articles on iPhone tips and tricks, Android tips and tricks, PC tips and tricks, and much more for more useful information.