Fortnite Chapter 2 Season 5 Battle pass is here, and we will reveal the Season 5 Battle Pass in-game rewards with all 100 tiers of rewards and the tier 100 skin, and all the styles and cosmetics! As you might already know that Fortnite is one of the most loved games in the world. So interests in this are common.
Now here we have with us all Fortnite Chapter 2 Season 5 battle pass rewards. So without wasting ado, let's get started with our complete guide on All Fortnite Chapter 2 Season 5 Battle Pass Rewards.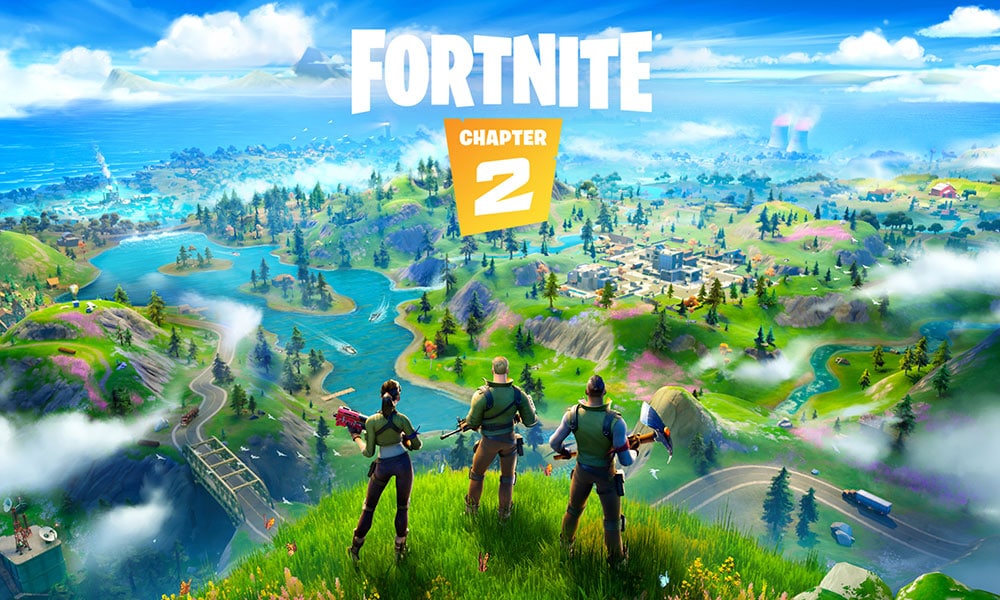 Fortnite Season 5 Battle Pass Price
The pricing of the battle pass Zero point is 950 V-Bucks. If you purchase the battle pass, then get benefits up to 1,500 V-Bucks, just by completing the missions.
Fortnite Chapter 2 Season 5 Battle Pass Rewards
Tier 1 to Tier 8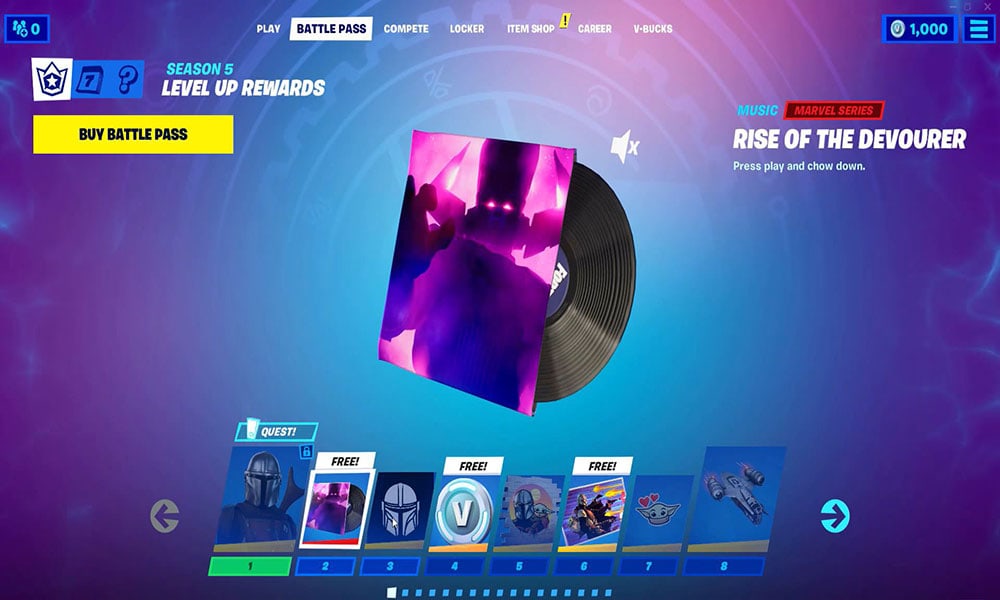 Mandalorian Skin
Ride of the Devourer Music Pack
Mandalorian Banner
100 V-Bucks
Protector Spray
Mando Loading Screen
Baby Yoda Emoticon
Razor Crest Glider
Tier 9 to Tier 15: –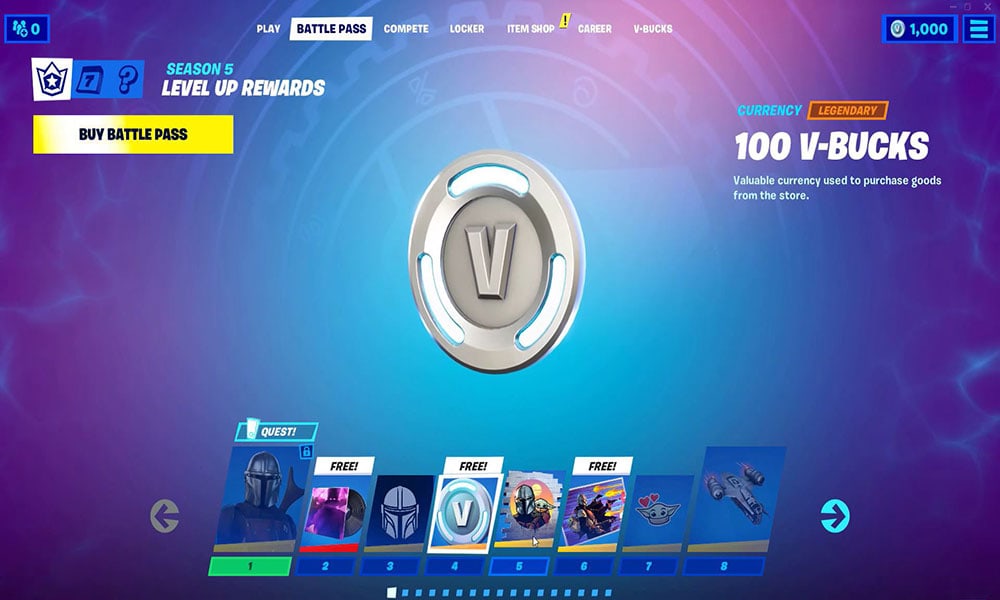 Grav-Fusion Wrap
Exterminator Loading Screen
Dynamo Grav-Suit
100 V-Bucks
RGR Emoticon
Hyperflight Contrail
Reese Skin
Tier 16 to Tier 22: –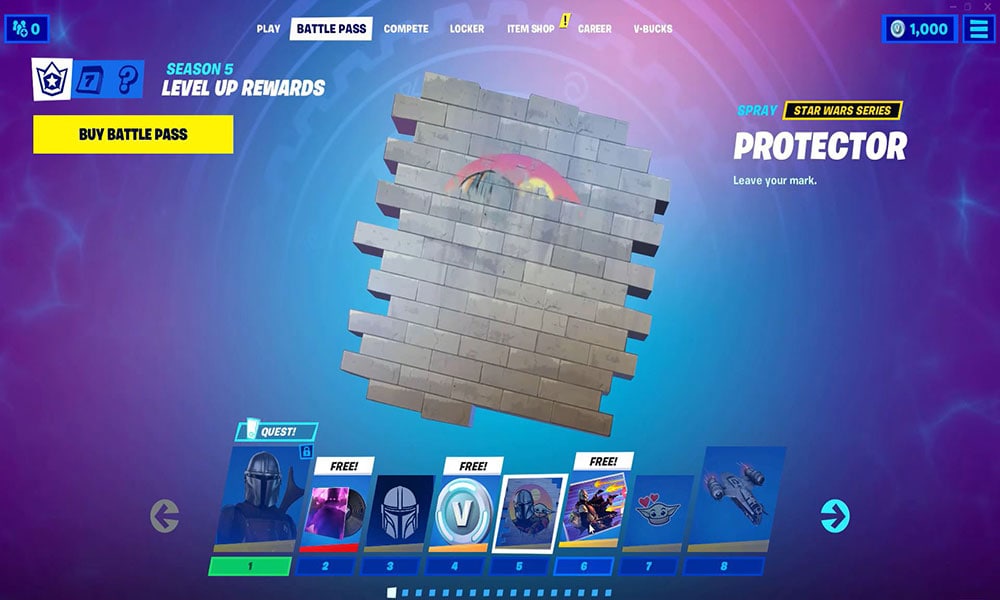 Boomin' Emote
Dropout Spray
Ne'jari Warhammer
100 V-Bucks
Hunter's Skyblade Glider
Reese Banner
Reese (Nebula Racer)
Tier 23 to Tier 29: –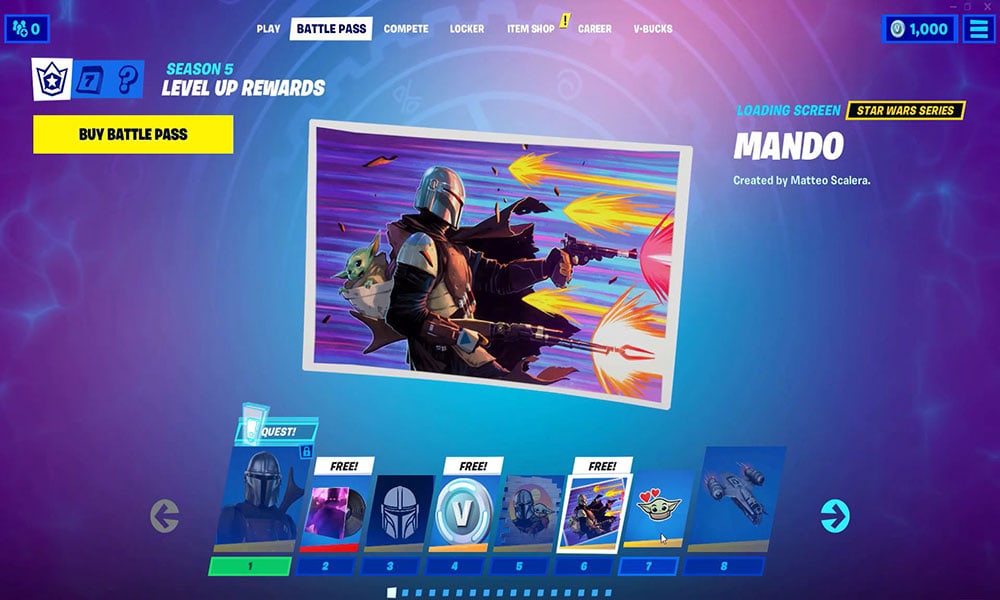 Pancake Posse Wrap
No Witnesses Spray
Stacks Emoticon
Josie Pickaxe
100 V-Bucks
Diner Dive Contrail
Mancake Skin
Tier 30 to Tier 36: –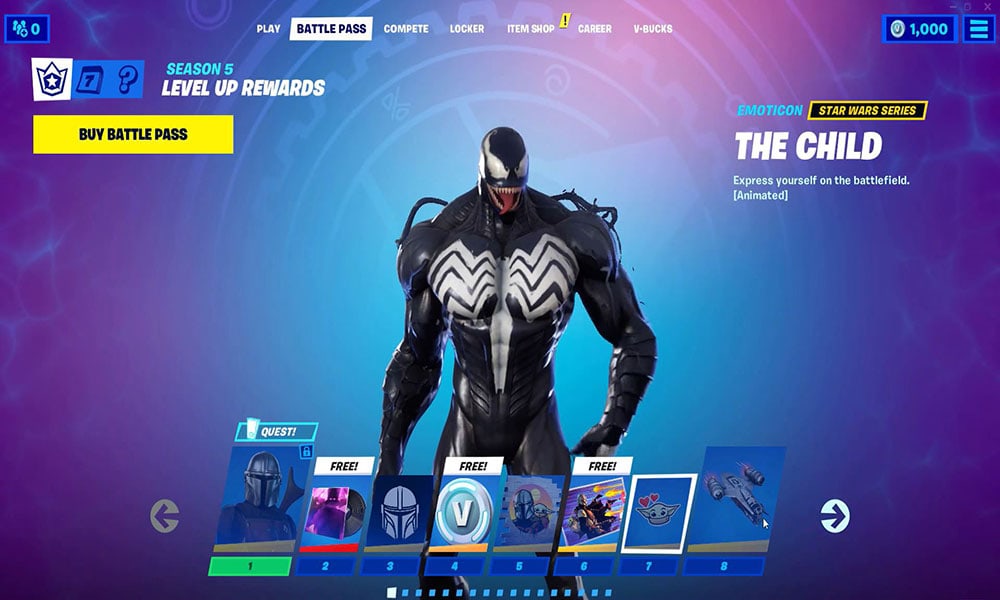 Flapjack Flyer Glider
Pancake Banner
Syrup Slinger Emote
Breakfast Bounty Back Bling
Stack 'EM High Loading Screen
100 V-Bucks
Mancake style (Cake With No Name)
Tier 37 to Tier 44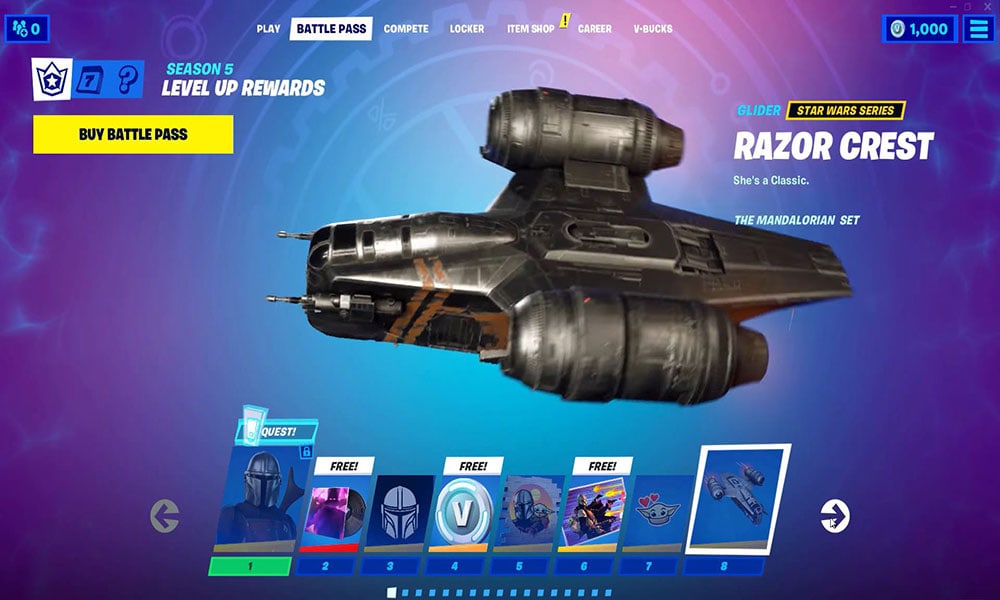 Beastfang Pickaxes
Unity Spray
Wildest Wrap
100 V-Bucks
Mave Skin
Wildheart Buckler Back Bling
Banner
Eagle's Form Glider
Tier 45 to Tier 53: –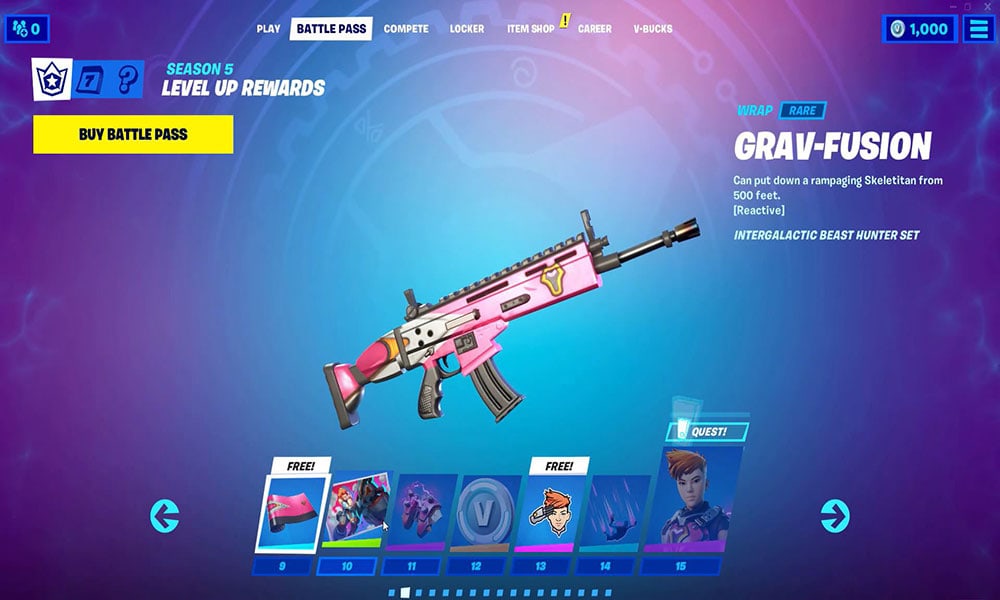 Harpy's Claw Pickaxe
Mave
100 V-Bucks
Mave Style (Unstoppable)
Sharktooth Spear
Wildheart Way Loading Screen
Mave Style (Reactive Tail)
100 V-Bucks
Mave Style (Shieldbreaker)
Tier 54 to Tier 60: –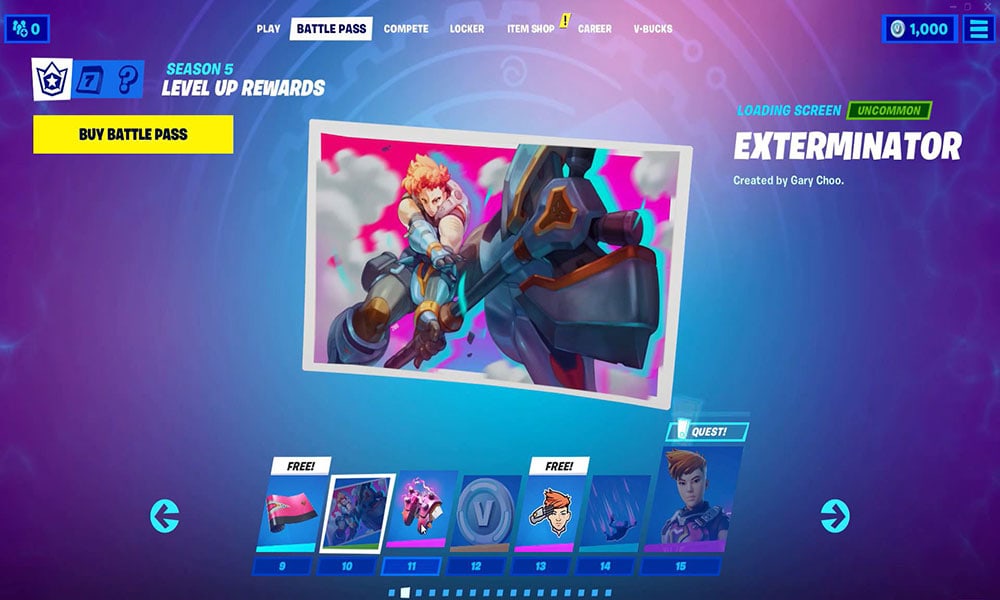 Soul Fall Contrail
Warrior Spirit Loading Screen
Crimson Wish Glider
Sword Banner
100 V-Bucks
Wr4ith Spray
Kondor Skin
Tier 61 to Tier 66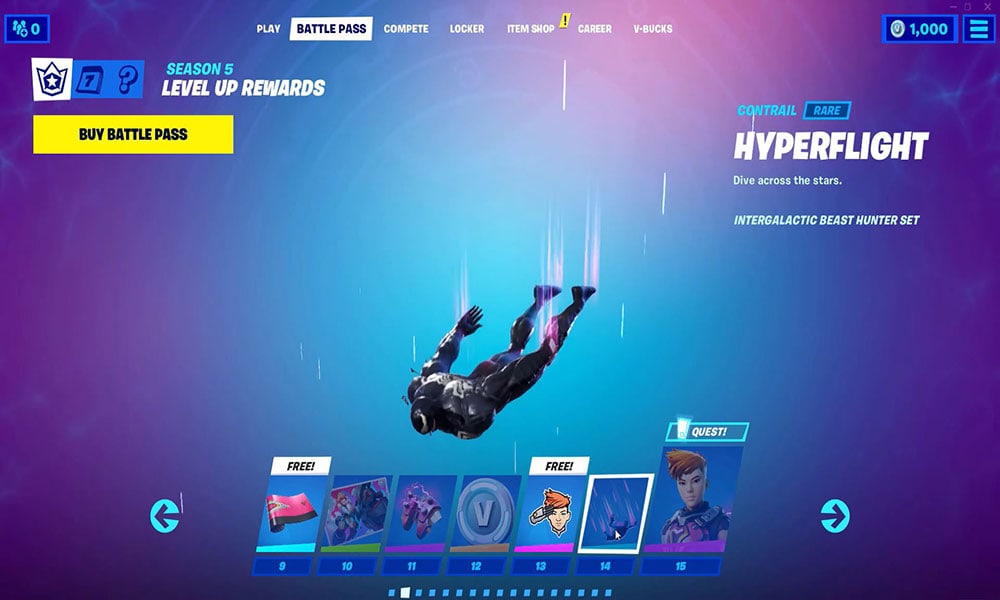 Spirit's Pact Back Bling
Assassin Unknown Emoticon
Oath & Sorrow Pickaxes
Vengeful Shadow Wrap
100 V-Bucks
Vengeful Wish Emote
Tier 67 to Tier 73
Star Power Music Pack
Chibi Spray
Hyperboard Glider
100 V-Bucks
Oh No! Emoticon
Target Acquired Contrail
Lexa Skin
Tier 74 to Tier 79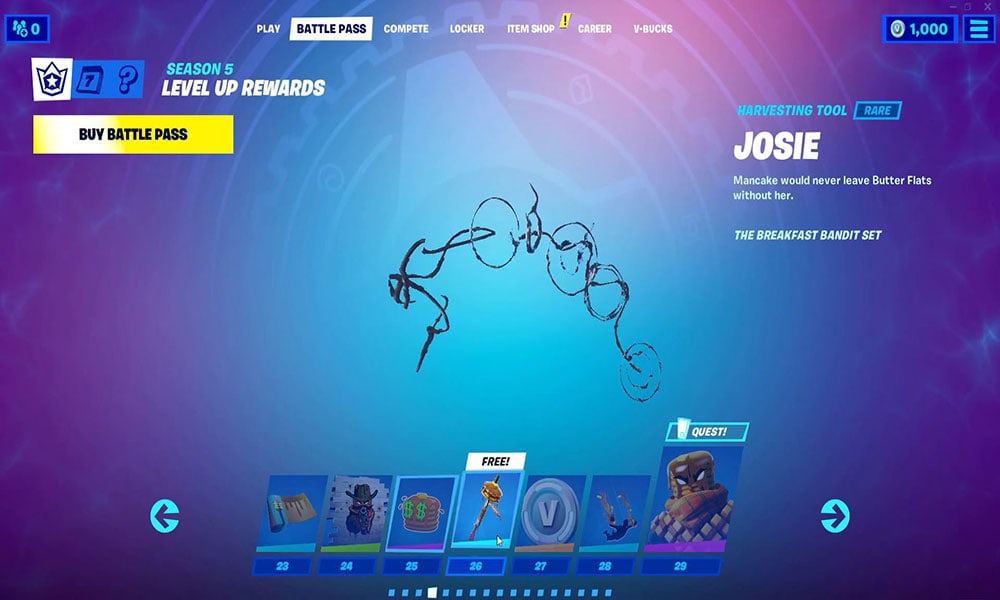 Y-Labs Wrap
Hull Claw Pickaxes
Let's Go, Mechafusion! Loading Screen
Mechafusion Interface Back Bling
100 V-Bucks
Hunter Protocol Emote
Tier 80 to tier 87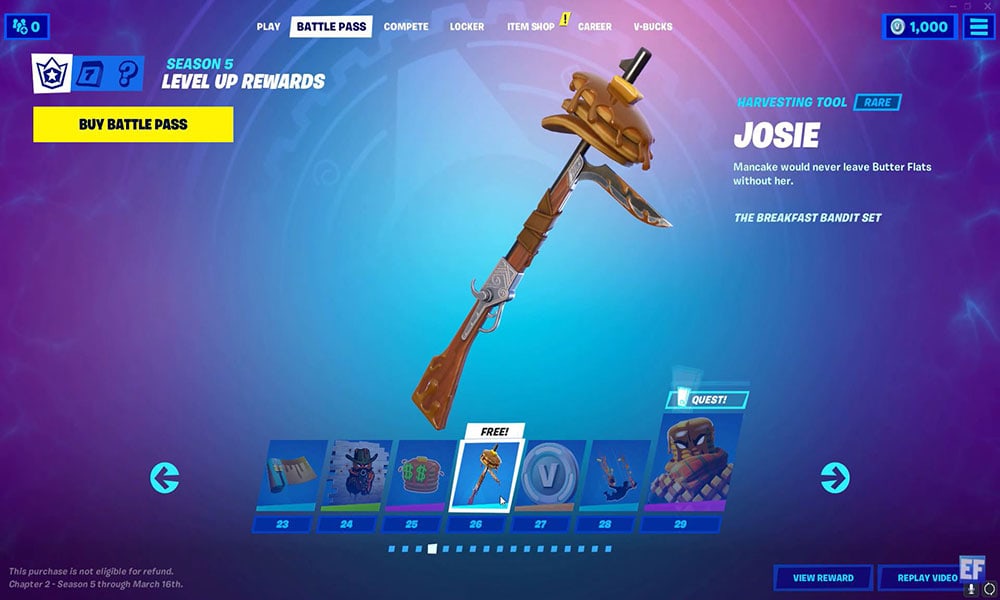 Menace Reigns Loading Screen
Shield of the MIghty Back Bling
True Mystique Spray
Menace Skin
Banner
Menace Style (Mask)
#1 Emoticon
Victor's Flail Pickaxes
Tier 88 to Tier 96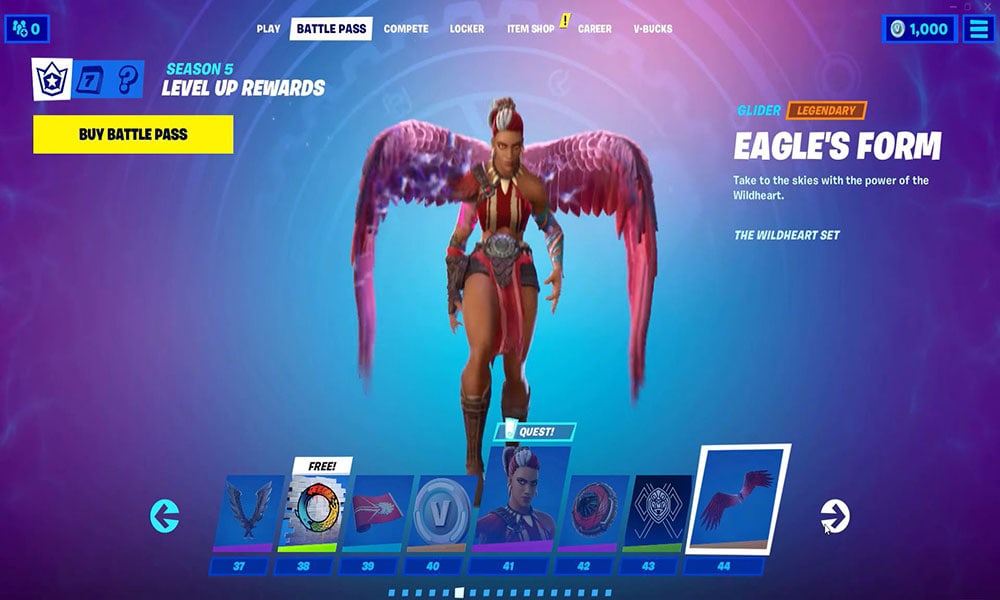 Menace Style (challenger)
Lion's Roar Wrap
Menace Style (Light Helmet)
Menacing Spray
Menace Style (Light Helmet-Plume)
100 V-Bucks
Menace Style (Undefeated)
A warrior Prepares Emote
Menace Style (Heavy Helmet)
Tier 97 to Tier 100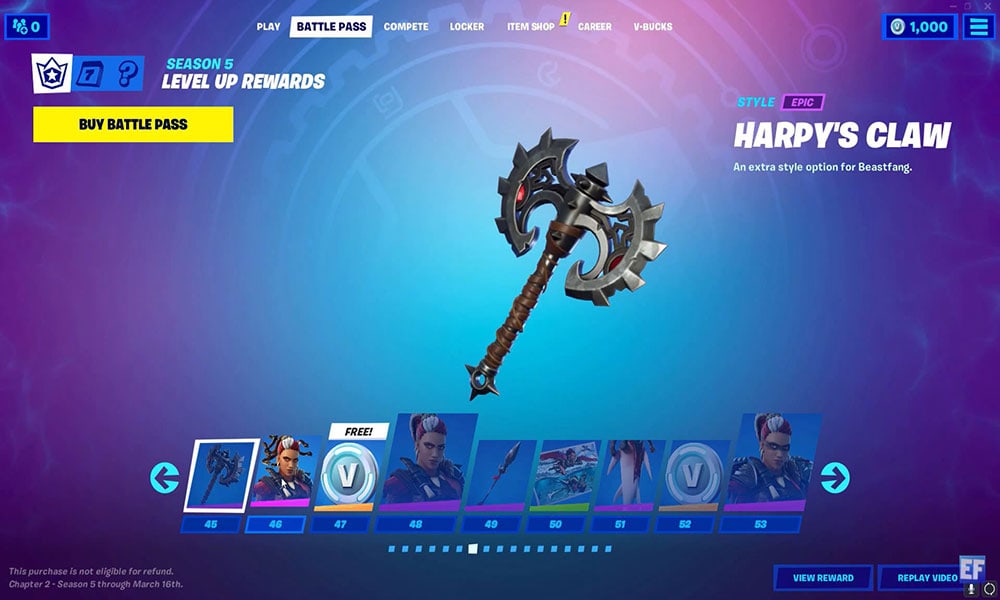 Banner (Star Wars)
That is the Way Emoticon
100 V-Bucks
The Child Pet and Mandalorian Style (Clothing)
Fornite Chapter 2 Season 6 Update
Currently, we are in the 10th week of Fortnite Chapter 2 Season 5, so there are many news and rumors flying about the Season 6 of Fortnite. Now, if you are wondering to buy the season pass this time, there's nothing new in the pricing. You will need to spend 950 V bucks. Moreover, the smallest bundle of 1000 V bucks costs $7.99 or £6.49. However, according to us, it is worthy of that. Because you get so much in this package.
New Additions in Season 6
Well, it would be too early to say as to what you can expect in Fortnite Season 6 update, but there is some interesting stuffs lying down that are worth discussing. In the previous season, Marvel's Avengers was the sole attraction that included the likes of She-Hulk, Thor, Doctor Doom, and Iron Man. This time things would likely turn upside down and you can expect something completely new out of the blues.
That's all we have for you on All Fortnite Chapter 2 Season 5 Battle Pass Rewards. We hope this guide helped you. Comment if we forget to mention any reward regarding Season 5 Chapter 2. For more gaming and other updates, subscribe to our YouTube Channel. Also, check out our Gaming Guides, Windows Guides, Social Media Guides, iPhone, and Android Guides to know more.