Fubo TV is on the higher end of the market, with its services ranging from free to expensive. If you like to watch sports and want a lot of channels, this might be the right cord-cutting choice for you. The default Pro plan of FuboTV is free for seven days.
However, their $69.99/month premium plan offers you more than 120 channels with over 1000 hours of cloud storage. There is no doubt why the Fubo TV is one of the most lovable services, but there are still many flaws that might bother you time-to-time. For example, recently, many users started reporting that the Fubo TV is not working with the VPN.
However, that's why we are here today. Our team investigates this error to find out the root cause behind this, and surprisingly we found some of the best-known fixes that will surely help you resolve the Fubo TV not working with VPN error.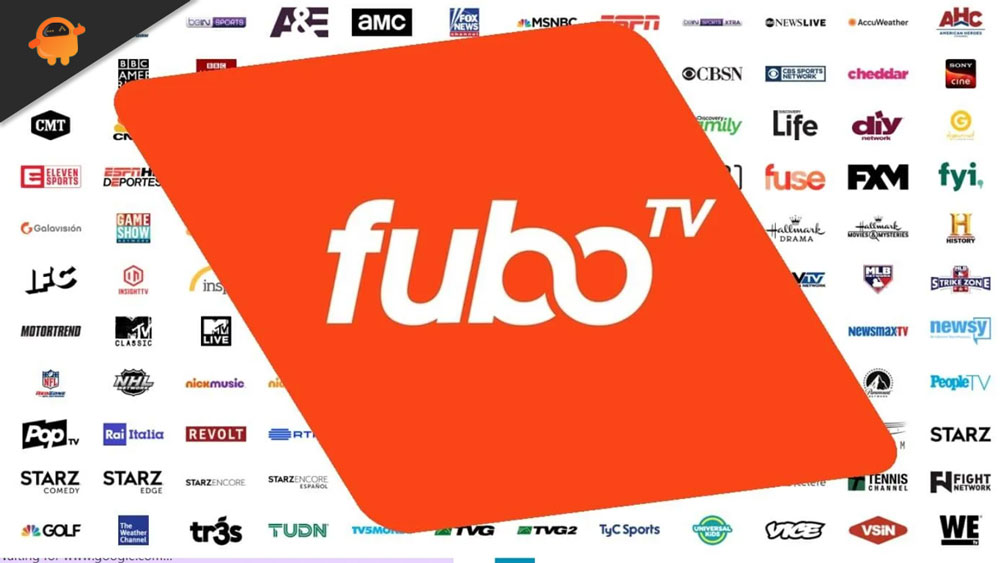 How To Fix Fubo TV Not Working With VPN
So, here are some needy fixes that you need to try to resolve the Fubo TV not working with the VPN issue. Therefore, make sure to perform each one of the fixes mentioned below. Hence, let's get started with them:
Fix 1: Restart Your Fubo TV App
The Fubo TV app may not work properly with a VPN because some cache data is stored in the app, preventing it from functioning properly. To remove those caches, you will need to restart your Fubo TV. By doing so, you will be able to remove those files.
Fix 2: Reboot Your Device
If you encounter the Fubo TV issue, try rebooting your devices first. In some cases, there could be corrupted cache files on your device that caused the app not to work properly with the VPN services.
Hence, you must first reboot your device in order to fix this issue, as doing so flushes the RAM and gives the device a fresh start. So, to solve the problem, let's reboot your computer to see if that fixes the VPN issue with Fubo TV.
Fix 3: Update The VPN App
There are chances that the VPN app you are using on your device might have some pending patch update due to which you are facing this problem. However, in this case, you must try to check if there is any update available to your particular VPN app. Once you update your VPN app, you will see that the Fubo TV not working with the VPN issue gets resolved.
Fix 4: Check Your Connection
If your device does not have a good internet connection, it may also not be able to run Fubo TV with VPN. This is why having a reliable internet connection is crucial. Visit the Ookla speed tester website to assess if your WiFi really provides a fast internet connection.
In any case, if WiFi isn't working correctly, attempt to power cycle your router/modem once. After that, again check if the internet issue gets fixed. In the meantime, if the speed does not work correctly even after this, contact your ISP to determine whether your connection is having issues.
Fix 5: Check The Servers
Although your network connection is fine and your VPN app is working, the Fubo TV servers may be down due to maintenance. Using the DownDetector, you can see if you are the only one experiencing this server error or if it is affecting everyone on this planet.
You will see how many users have encountered this error in the last 24 hours as you proceed. You have no other choice than to wait if other people have also reported the error from the developer's end since it arises from their end.
Fix 6: Check The Content
Check if there are any issues with the content you are trying to enjoy? If there are, you might be experiencing this problem on your Fubo TV when connected with a VPN. In order to determine whether the other content works properly, we encourage you to try playing any other content.
Fix 7: Reset The Device
You have tried the above methods; however, what if they don't resolve the issue? If that is the case, you should reset your particular device and then install the Fubo TV application to see if it will start working as before with the VPN service.
Even though we do not include the exact steps, so follow the steps appropriate to your device since every device is different. Check the official website for your device for the exact steps on how to reset your device.
Fix 8: Update The Fubo TV App
Fubo TV not working with VPN issues is sometimes caused by an older version of the Fubo TV app. So, we recommend regularly checking for updates no matter which device you use.
If you check regularly, you will be able to learn when the developer rolls out an update and for what reason. Therefore, you can update your app and check if the not working with VPN issue is resolved.
Fix 9: Make Sure Your OS is Updated
Keeping your OS updated is just as critical as updating your apps. So, you can see if the system OS of your device needs to be updated. It must be updated immediately and checked to determine whether the issue is resolved or not.
For those who use TVs or mobile phones, updates can be found in either the System Info or About sections. So, Windows updates for PCs will be found by following this path: Settings > Windows Update > Check For Updates.
Fix 9: Reach Help Desk
It is rather unfortunate if Fubo TV still does not work with a VPN. Fortunately, there is still one other solution that might help. The Fubo TV support team will be able to assist you in resolving this issue. They will, however, investigate whether the issue was caused by their end. They may also suggest other fixes if needed.
Also Read: Fix: FuboTV Not Working on Samsung, Sony, LG, or any other smart TV.
So, that's it on how to fix the Fubo TV not working with the VPN issue. Hope you have found the troubleshooting tips mentioned earlier in this guide helpful. However, if you still have any doubts or even ideas for us, feel free to leave a comment below.