Samsung Galaxy Buds Pro is one of the premium category TWS (True Wireless) earbuds that literally delivers a great sound listening experience as well as ANC (Active Noise Cancellation). However, it seems that plenty of Galaxy Buds Pro users are encountering issues with Bluetooth connectivity. Now, if you're also facing the same issue then you can check out this troubleshooting guide to Fix Galaxy Buds Pro Not Connecting or Pairing issue.
When it comes to TWS (True Wireless) earbuds, they not only offer you seamless Bluetooth connectivity without any stability issues but also the pair can be used separately on separate devices once at a time that's why they're known as TWS. But we also can't deny that most of the Bluetooth devices including TWS earbuds are prone to encounter connectivity or pairing issues with Bluetooth of the smartphone or computer, etc.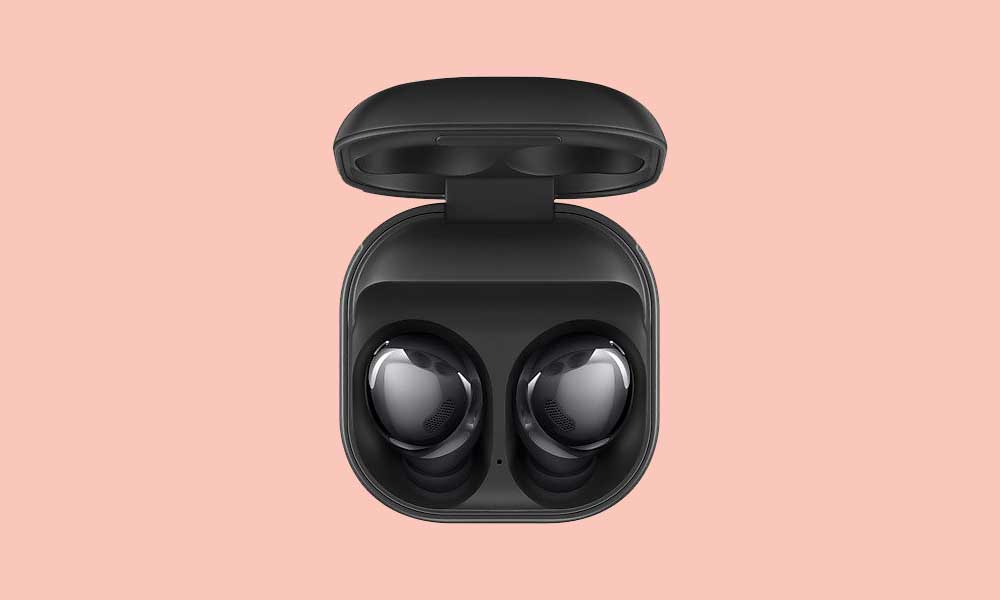 How to Fix Galaxy Buds Pro Not Connecting or Pairing issue
But it's needless to say that there is always a chance of resolving the software-related issues on devices whatsoever. Luckily, we've managed to provide you a couple of possible workarounds that should help you to easily fix the Samsung Galaxy Bluetooth not working issue or Bluetooth can't find issues. So, without wasting any more time, let's jump into it.
1. Disconnect Bluetooth on Phone
If you want to pair your Galaxy Buds Pro with your PC then you'll have to disconnect the Bluetooth on your phone first.
Next, make sure to turn off the Bluetooth on other devices as well which are connected to your PC. Then you can open the buds case lid to initiate the Bluetooth pairing mode with Windows. Obviously, turn on Bluetooth on your computer and make it discoverable too.
2. Install Samsung SmartThings App (For Samsung Only)
If in case, you're having issues with the Bluetooth connectivity on your Samsung Galaxy smartphone or tablet device then make sure to install the Samsung SmartThings app from the Play Store or Galaxy Store first.
Then open the buds case lid to initiate Bluetooth searching or pairing mode and it'll automatically get detected on your Samsung Galaxy device whatsoever.
3. Unpair Other Bluetooth Devices
It's always recommended to disconnect or remove the Bluetooth devices from your phone or computer if you're having issues with the pairing. Once all connected devices are removed, it'll be easier for your smartphone or Windows 10 computer to search and connect the Galaxy Buds Pro in no time.
4. Install Galaxy Buds Client (For Windows)
You can also download the Galaxy Buds Client for Windows and install it on your computer to get full functionalities to control the Galaxy Buds Pro apart from 360 audio. It's an open-source tool that works fine with Windows computers if you're having issues with Bluetooth connectivity or controls.
5. Turn on Pairing Mode on Galaxy Buds Pro
If your Galaxy Buds Pro is already paired to your Samsung Galaxy device and you want to pair it to other non-Samsung devices then you'll have to wear them.
Next, press and hold both Left and Right buds for a few seconds to enter pairing mode, and it'll be detected by your Windows 10 PC easily.
6. Pair Galaxy Buds Pro with Windows 10
You'll have to keep in mind that your mobile phone is not paired with the Galaxy Buds Pro.
Now, place your buds inside of the case and close the lid.
Then open the case lid and it'll activate the pairing or Bluetooth visibility mode.
Next, open Bluetooth on your Windows 10 computer and search for available Bluetooth devices.
The Galaxy Buds Pro will obviously appear on the list and you can easily connect them with your Windows 10 computer.
7. Update Windows Bluetooth Driver
If still, the problem bothers you then we'll recommend you to update the Bluetooth driver on your Windows computer properly to fix the issue. Unless the Bluetooth driver is missing or outdated, there wouldn't be any issue with the Galaxy Buds Pro connectivity whatsoever. Even the advanced touch functions like start, play, hold to disable ANC, etc will work like a charm.
You'll easily find out the latest Bluetooth driver for your Windows 10 computer specific to the model number from the official website or other sources. Just download the BT driver for your computer and install it. Once done, make sure to reboot your PC to apply changes.
8. Update your Windows OS Build
It's recommended to simply check for Windows OS build updates periodically to fix Bluetooth connectivity issues whatsoever. If you're using an outdated or buggy software build then it'll encounter some issues. To do so:
Open Settings on your PC > Windows Update > Check for Updates.
If there is an update available, just click on Download and Install to start updating the software.
Once done, restart your computer to apply changes.
That's it, guys. We assume this guide was helpful to you. For further queries, you can comment below.
Credit: Samsung Community