There are antennas built into smart TVs, but they connect to Wi-Fi and Bluetooth. Receiving local channels through smart TVs is impossible since they don't have built-in antennas. It's necessary to purchase an antenna that picks up local channels, such as a High Definition Digital TV Antenna.
People are increasingly trying alternative ways to watch television without paying for traditional cable services since the average cost of cable is around $99 a month. It seems there is a new streaming service every other week on the market, causing a streaming war. As well as producing original series and films, streaming companies are also producing their content.
Streaming services are great for consumers, but choosing which one to subscribe to can be difficult. So, if you want to know the different methods to easily get local channels without cable/antenna, make sure to read this guide until the end.
Also Read: Fix: Sling TV Not Working on Samsung, LG, Sony, or any other smart TV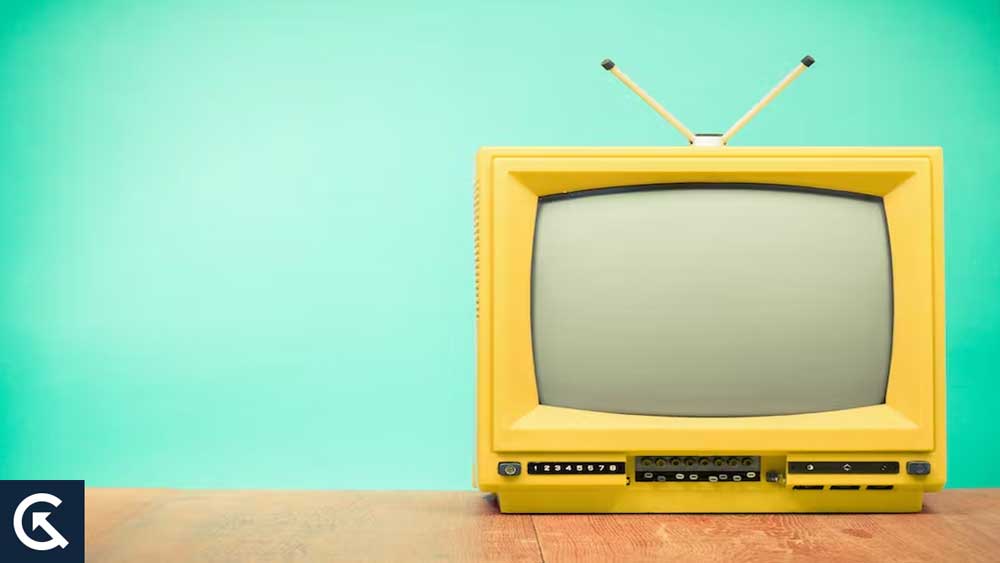 What Are The Alternatives to Get Local Channels Without Cable / Antenna?
So, here are some geniune ways using which you can easily get local channels without using any cable network. Therefore, if you need any, make sure to check this guide further: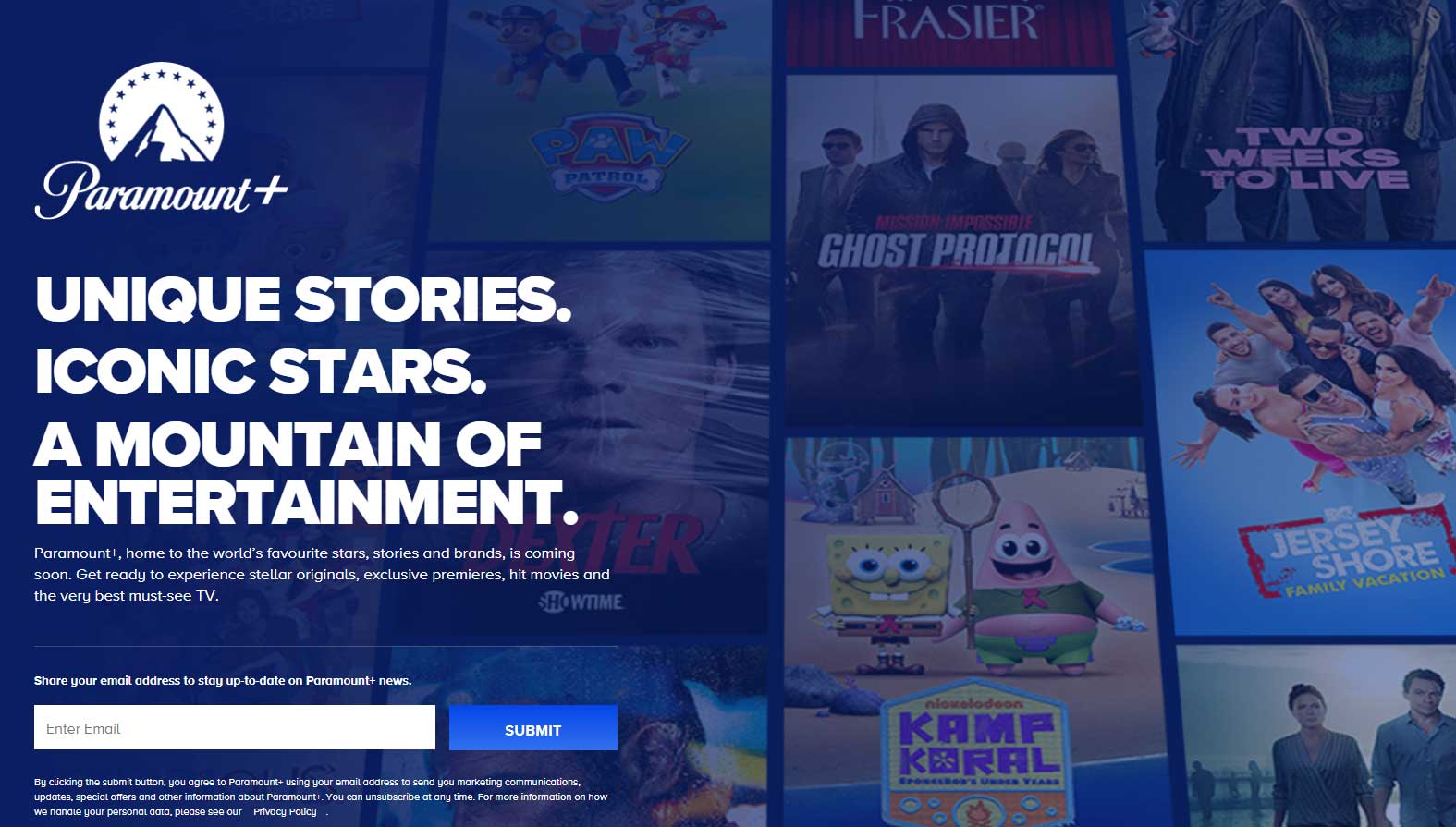 With Paramount Plus, formerly CBS All Access, you can watch online content on demand and live. Many of the Paramount-owned channels are available on-demand, including CBS, BET, Comedy Central, Nickelodeon, MTV, and Smithsonian Channel.
In contrast, if you upgrade to the Premium plan ($9.99/month), you will have access to your local CBS station 24/7. Although CBS doesn't include your local CBS station in the Essential plan ($4.99/month), you can stream live sports content such as the NFL. In both cases, if you pay annually instead of monthly, you will receive a 16% discount.
#2. Live TV Streaming Service
Three premium streaming services carry local network stations: YouTube TV, Hulu Live, and DIRECTV STREAM. However, the bundles consist of popular cable networks, local ABC, CBS, Fox, NBC, and PBS, for approximately $70 a month.
These services are more convenient than cable because they don't require you to sign a contract. You can't expect all cable 2.0 services to carry your local channels. It offers Fox and NBC stations only in select markets, but CBS and ABC are not available. Sling TV is another affordable option.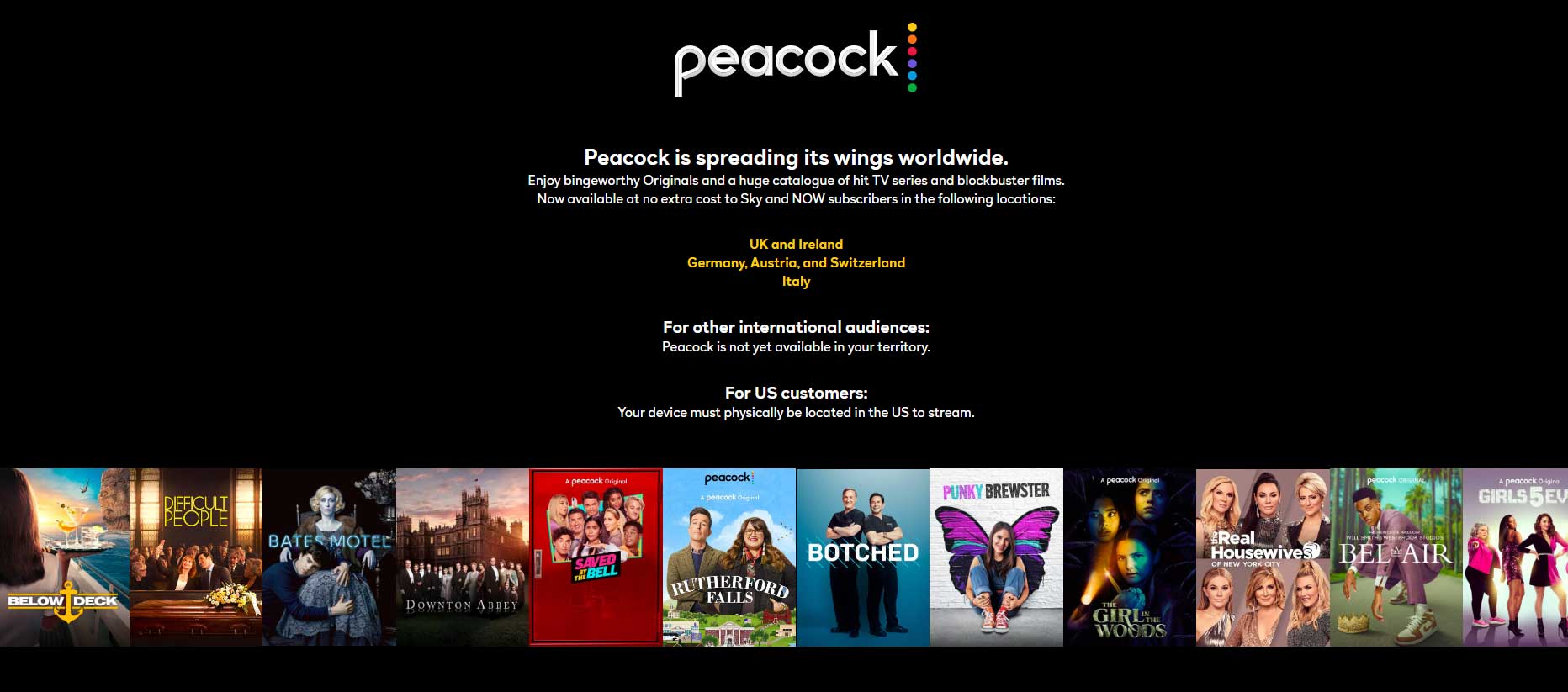 As NBCUniversal Paramount+, Peacock is like Paramount+ for NBCUniversal. The Peacock Premium Plus ($9.99/month) plan added 24/7 access to your local NBC station in November 2022. NBC simulcasts on Peacock on occasion for those who subscribe to its cheaper Premium plan.
In the 2022 season, Peacock will stream Sunday Night Football games. In addition to current streaming, NBC shows the day after they air, Peacock Premium and Premium Plus members can access NBC content the next day.
#4. Local News Apps
The NewsON and Haystack News apps provide news coverage from local stations across the country if you'd just like to watch the local news. You should go straight to the website of a local news source if you have a favorite.
Some stations offer live streaming of their newscasts from your computer or your smartphone, and others are developing their own apps for streaming to a TV. By subscribing to trusted news sources on YouTube, you can also keep up with the latest headlines.
#5. Network Apps
It's easy to neglect the network apps for ABC, CBS, Fox, and NBC with so many streaming services on the market. There is, however, some free content to be watched on their website. It is important to note that not all of the services offered by these apps are free.
You'll need to subscribe to a pay-TV service to view certain programming (cable, satellite, or live TV streaming service). You can stream PBS programming for free, and it's great for kids. You'll have access to more content if you pay $5 a month for PBS Passport.
Furthermore, Local Now has partnered with PBS to live local stream stations in more than 300 U.S. markets. By 2023, all of the upgrades will have been completed. You can see if the PBS live stream is available where you live by downloading the Local Now app.
Streaming services like Netflix and Hulu can be accessed through your Internet connection with Sling TV. The main difference between Sling TV and similar streaming services is that the service focuses on streaming live TV instead of on-demand content. In that sense, Sling is similar to cable companies or satellite TV providers.
There are some channels that are only available in one of the orange or blue packages, even though there is some overlap between the two. Also, one user can use the orange package at a time, while three users can use the blue package simultaneously.
You should also be aware that not all local channels may be included in a Sling TV package. Only select markets receive FOX, NBC, and ABC, as stated on their website. It's not possible to get all of your local channels via Sling TV like you would with an antenna, but it can be a good alternative to cable TV.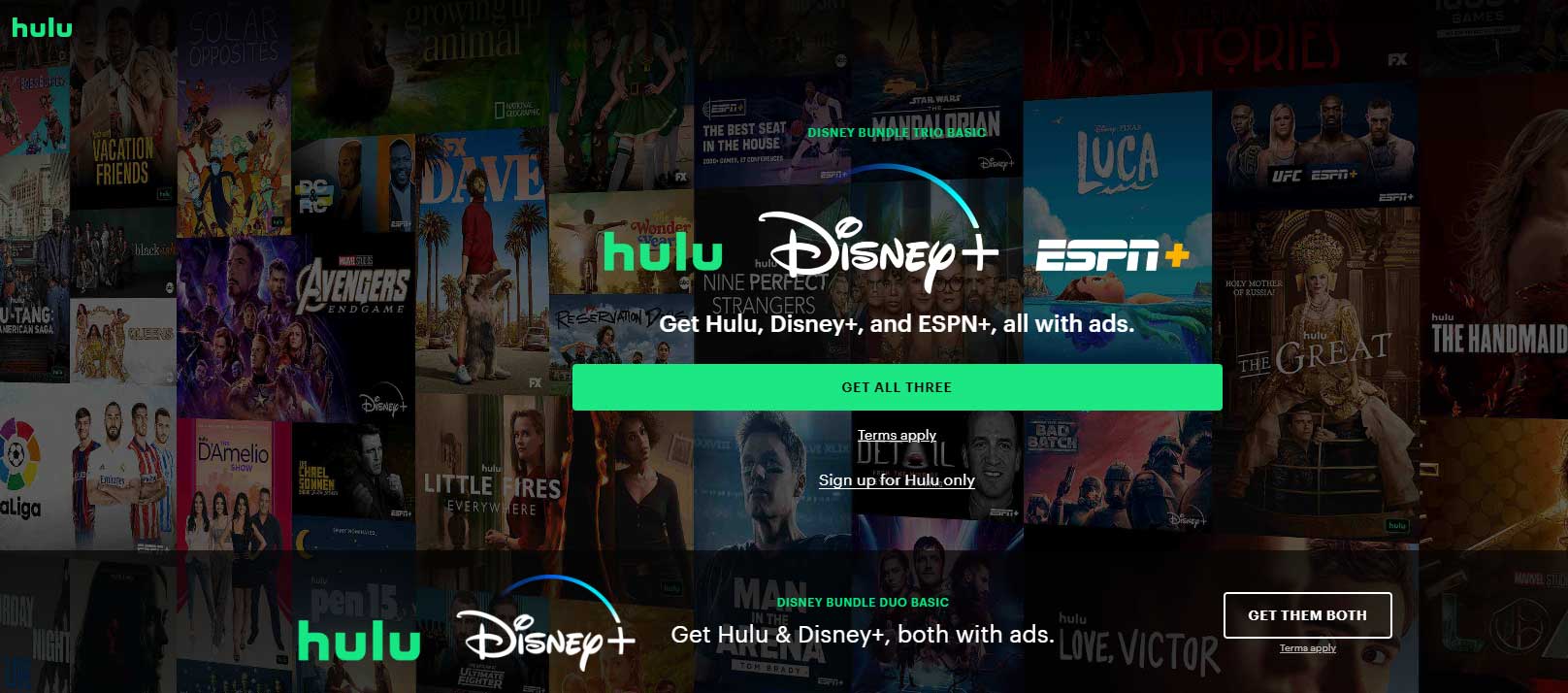 With Hulu, you can watch local channels for as little as $5 a month. There are many channels available on Hulu, such as local channels and movie channels. On the day following their airing, local network prime-time shows and other episodes are available for streaming on their websites. Despite Hulu's ad-supported service, you can upgrade for an extra $6 a month to get rid of them.
If you want to watch episodes live, you can also subscribe to Hulu Live TV for $54.99 per month. You can choose from thousands of movies and TV episodes on Hulu. Moreover, there is a free trial period of 30 days with all subscriptions. All plans are completely transparent, there are no hidden fees, and you can change or cancel at any time.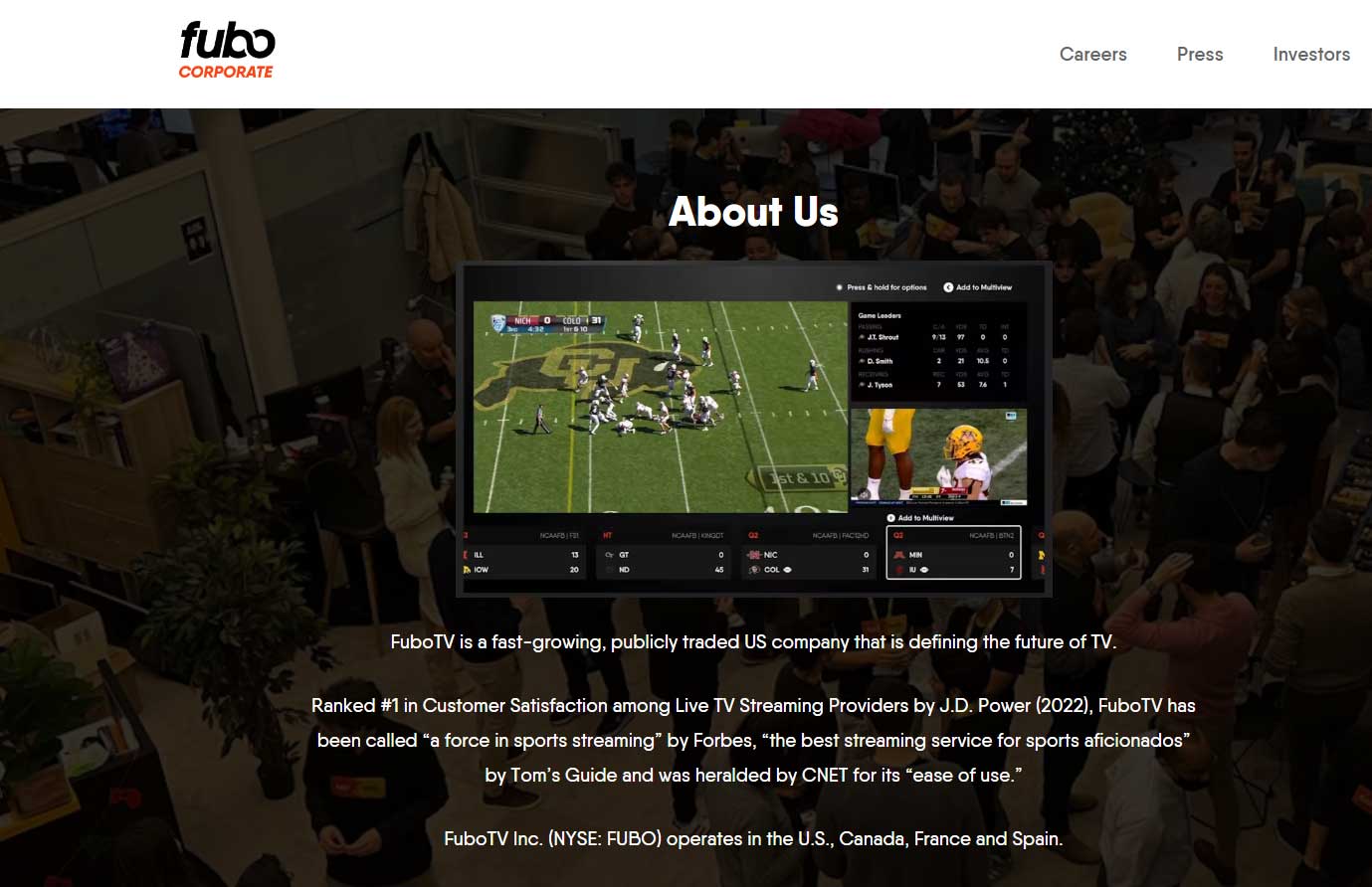 Watching live sports and TV via Fubo TV without having to subscribe to a cable service is possible. With over 100 channels to choose from, you can watch your favorite shows live or on demand. In addition, Fubo subscribers receive access to cloud DVR services.
With the exception of the Latino package, which includes 250 hours of cloud DVR service and two screens simultaneously, all plans include 1,000 hours of DVR space and ten unlimited screens at home.
With Puffer, you can watch free TV without having to sign up. To reduce glitches, eliminate stalls, and improve the streaming experience, the project is studying and improving video-streaming algorithms. In addition to getting free TV, you're helping Puffer's research department.
Unfortunately, you can only access the free channels NBC, ABC, CBS, Fox, and CW. Moreover, Puffer can only be used on internet browsers and Android smartphones. You can't use it on an iPhone or an iPad.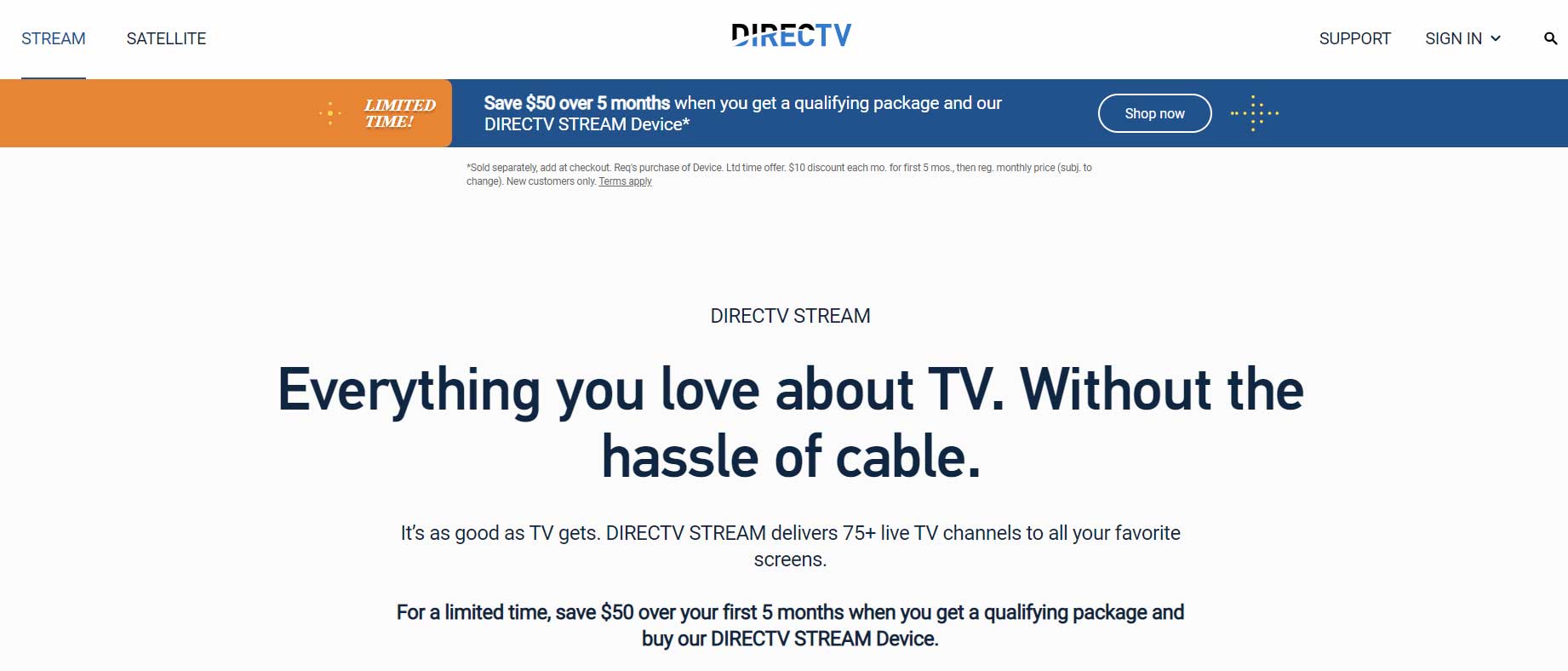 Through DirecTV Stream, customers can connect to their live television offerings via a streaming media box instead of relying on a cable box for cable television. DirecTV Stream's packages include over 125 channels, which are the closest you can get to a cable package.
With DirecTV Stream, you can save some money with a typical TV experience while cutting the cable cord and switching to a new online offering. Apple TV, Roku, Amazon Fire TV, Chromecast, Apple TV, Apple TV, and Android devices are all compatible with DirecTV Stream.
Keep tabs on your DirecTV Stream package, as you might be paying more than you would have if you had a standard cable. DirecTV Stream is a great option, but make sure you know what you're getting.
Also Read: Fix: Steam Deck Discover Store Not Working or Loading
The Bottom Line
You don't really need cable or streaming service to get local television using the above alternatives. So, now you know how to get local channels without using cable or an antenna. Therefore, we hope you find this article helpful. But, in case you need more help, comment below and let us know.