Streaming services like Netflix, Hulu, and Prime Video have taken over the entertainment business in the past few years, and have basically replaced cable TV for many people around the globe. This is thanks to the convenience and the sheer number of movies and TV shows a single subscription to one of these streaming platforms can bring to you. Paramount Plus is a name that you may have already heard, as it has been on the rise to becoming a really reliable streaming service itself. It has a pretty good catalog of movies, TV shows, and even cartoons for kids.
Paramount Plus had recently acquired the CBS All Access network, which brought about a ton of new movies and TV shows to its library. While it is still not as impressive as something like Netflix or Prime Video, it's pretty decent in its own right. Like other OTT services, Paramount Plus is available on a host of different platforms including Android, iOS, Android TV, Apple TV, Kodi, and many others. While there are many things that make Paramount Plus a good alternative to other streaming platforms, that's not what we're going to be talking about today. If you have been facing issues with getting Paramount Plus to work with a VPN, we have just the right fix for you.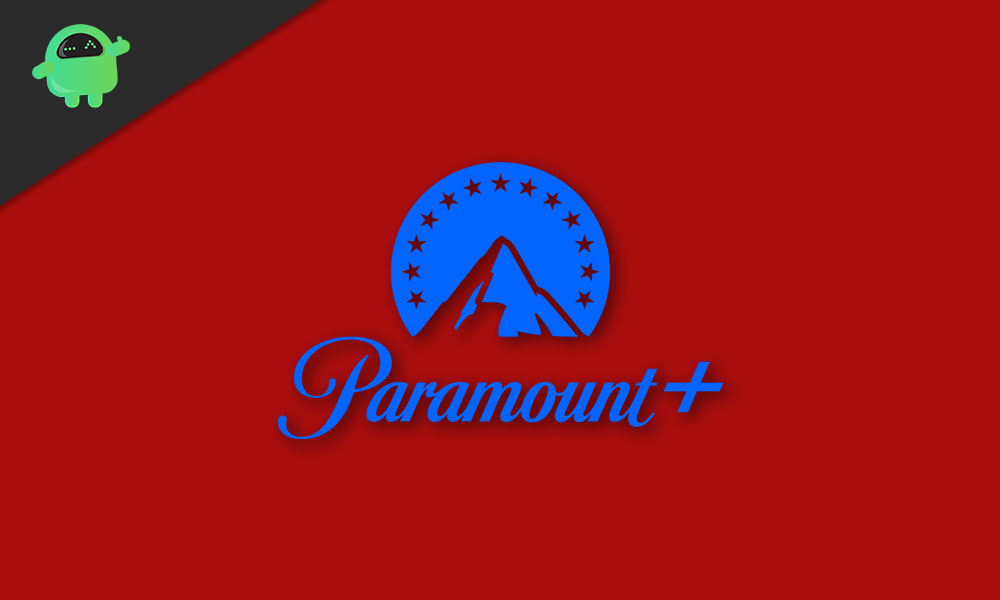 Why Use a VPN with Paramount Plus?
The biggest issue with most streaming platforms is the region-wise distribution of movies and TV shows. Many movies and shows sometimes are region locked for many people and are only available in a few countries. To counter this, a reliable VPN can be used to spoof your location and let you watch region-blocked content easily.
How to Fix Paramount Plus Not Working with VPN
There could be a multitude of different reasons as to why you might not be able to watch Paramount Plus using a VPN. We have some of the most common fixes listed below that are sure to fix this annoying issue for you:
1. Sign out and Re-login
If you have turned the VPN on whilst already being logged into your Paramount Plus account, chances are that the service hasn't picked up on your "new" location yet. To fix this, simply log out, turn on your VPN, and then log back into your account. This will force the streaming service to check for your location once again.
2. Clear your Browser's Cookies
Cookies that are asked for by various websites store a varying amount of information about you. In the case of a geo-sensitive platform like a streaming service, the Cookies store your location. Deleting your browser's cookies will force the website to generate new cookies, but this time using your spoofed location. You can delete cookies on any browser like Google Chrome, Microsoft Edge, Firefox, and Opera.
3. Change your VPN Server
If your VPN provider supports switching server locations, you can try connecting to a server from another country. It is entirely possible that the current server you're connected to also doesn't support the particular show or movie that you're trying to watch on Paramount Plus. You can change the VPN server using the browser extension or the app that's installed on your device.
4. Reinstall your VPN Client
Maybe your VPN Client itself is the reason why you haven't been able to watch anything using Paramount Plus. You can test if your VPN is functioning properly using any other region-blocked website. In the event that the client itself is failing to connect, we recommend you uninstall and reinstall your VPN client app of choice.
5. Contact your VPN Support
If all else fails, it's time to contact the guys that you got your subscription. If you've paid for your VPN subscription, chances are that they have a robust support team that will get back to you soon.
6. Change to a Reliable VPN
If in case you have been using a shady free VPN service, then you should really consider either going for a paid subscription or at least choosing a reliable one for free. Most free VPNs come with a data limit that you will probably run out of thanks to how much data a streaming platform uses. Some of the best premium VPNs that you can use right now are NordVPN, TunnelBear, ExpressVPN, and IPVanish.
Conclusion
We hope our guide on how to fix Paramount Plus not working with VPN was helpful to you. If you have any tips other than what we've mentioned, do let the other readers know in the comments below! If you have any queries regarding the guide, feel free to contact us, we'd be happy to help!