The UK version of Paramount Plus will set its course, but the US version is essential only for football fans who want to follow the brilliantly produced Champions League fixtures. The good news is that Sky and Now subscribers will get it free, which is an awesome bonus – especially for Trekkies!
Paramount Plus covers most of the major mobile, set-top box, and smart TV bases among its offerings. It is also possible to watch on Windows and Mac via a web browser. Even though support for more platforms is expanding, it is not quite as extensive as some of its competitors.
Even though of its greatness, it has some flaws as well, and Paramount Plus subtitles/ captions too small is one of them. But, nothing to worry about as we have some fixes. So, let's check out those fixes.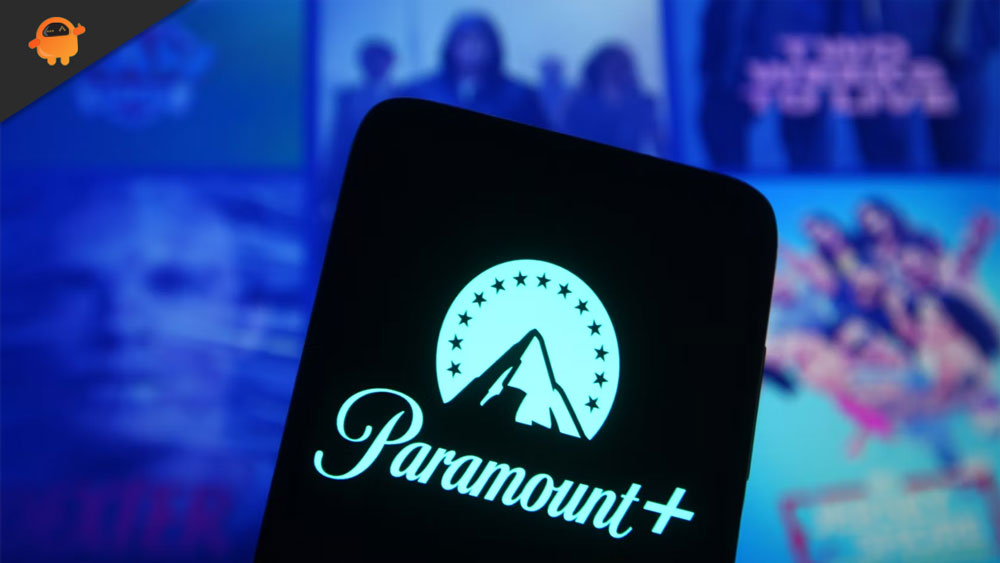 Why are the subtitles on Paramount plus so small?
Paramount+ does not offer a setting for changing the text size, but you don't need to worry about that. If your streaming device or TV has subtitle settings, you might be able to access that feature. Locate the setting for editing subtitles or CC and look for the option to change the size of the Text.
How To Fix Paramount Plus Subtitles/ Captions Too Small
Paramount Plus subtitles/captions to a small problem complained about by lots of users worldwide, but Paramount officials still have not made any official statements regarding this, and that's the reason we have to fix this problem on our own. So, in case you are facing this problem, make sure to perform the fixes mentioned below:
Fix 1: Restart The App
With Paramount Plus, you can stream great content on all streaming devices and smart TVs. The Paramount Plus subtitles/captions may be too small a problem while watching your favorite video, but the problem will likely be temporary. The most common method of fixing a temporary bug is to restart the app. You just need time and effort; it's not rocket science.
It's best to close the app, restart your streaming device, and relaunch it. This way, you can determine if the problem with Paramount Plus subtitles is due to the streaming device software or Paramount Plus.
Fix 2: Update the App
It's important to update all the apps on your device, especially those you use frequently. Several issues can occur when apps are outdated, as most people are aware. There may be an issue with audio or video in Paramount Plus, as the app may have become outdated. You can try updating the app to see if it impacts the problem.
You shouldn't worry about this if your Automatic Updates feature is enabled. It will not be possible to update your devices and installed apps automatically if you have a bad connection or low battery. No worries, though. Here's how to manually update them.
Apple TV, iPhone, and iPad:
Visit the App Store.

On your screen, tap your

profile

icon.

After that, on the left side of the screen, select

Purchased

and click

My purchases

.

On Paramount Plus, click

Update

.
Android:
Initially, within the Google Play Store, tap on the

profile

icon in the Google Play Store.

Go to

Manage apps & devices

.

Go to

Manage

, then search for Paramount Plus.

Click on

Update

.
Fire Stick:
Go to the

Settings

menu.

Tap

Applications

and then

Appstore

.

On the

Automatic Updates

page, click on

Enable

.
Roku TV:
On your remote control, press the

Home button

.

Choose

Paramount Plus

from the list.

After that, press the star

*

button on your remote.

Next, hit the

Check for updates

.
Fix 3: Clear Cache
There is no way to ignore the cache. If it becomes corrupted, it can become a major problem for you. You need to clear the Paramount Plus app and system cache to resolve this issue. Even if it doesn't work, the system's performance will improve.
Fix 4: Enable Closed Captions on Your Device
Paramount Plus has exclusive content and great features, which is probably why you subscribe like me.
It can be challenging to use the app sometimes, especially if you're trying to adjust the accessibility settings to make the captions larger.
With closed captions enabled on your device, it's easy to do this.
This will enable you to customize the type, font, and color of your subtitles so that you can forget about the Paramount Plus subtitles/captions too small problem altogether. To customize your subtitles, simply follow these steps:
Fire Stick:
Initially, you will need to press the Home button and click the gear icon at the top of the screen.

Select

Accessibility

.

To turn it on, click the

Closed Caption

button.

For changes to the font, size, color, and background, select

Text

.
Xbox One:
Click on

Accessibility

in Settings.

Click on

Captioning

.

Select

On using customized Style

.

Your caption will be sized, styled, and colored as you choose.
Apple TV, iPhone, and iPad:
Click on

Settings

.

Go to

Accessibility

.

Select

Subtitles & Captioning

.

Make sure

Closed Captions + SDH

is enabled.

Click on

Style

and choose your favorite text style.
Android:
Click on

Settings

.

Go to

Accessibility

and select

Caption preferences

.

Click on

Caption size and Style

.

You can select the text size you prefer.
Roku TV:
Navigate to the

Settings

menu.

Go to

Accessibility

.

Turn on

Captions Mode

.

Select the text size under

Captions Style

.
Fix 5: Contact Paramount Plus Support
You should contact support if you are having trouble with only Paramount Plus. Considering everything on the company's end appears to be working, Paramount developers should examine resolving the Paramount Plus subtitles/captions too small. No matter which streaming device you use, remember this rule.
So, that's how to fix Paramount Plus subtitles/captions too small a problem. We hope that this guide has helped you. Furthermore, if you have any doubts or questions regarding this problem, comment below and let us know.