Paramount+ is an American subscription video-on-demand service that offers plenty of content, movies, TV shows, etc. Meanwhile, Walmart has recently started offering the exclusive Walmart Plus members a free Paramount Plus subscription on a trial basis. Active trial and paid Walmart+ members can stream Paramount+ service at no additional cost. But interested fans or users are eager to know How to Activate Paramount Plus with Walmart Plus easily.
It's worth mentioning that the Paramount Plus Essential plan subscription should be required to have the Walmart+ monthly or annual memberships at no additional cost to you. Similar to Amazon Prime, Walmart+ is also offering streaming services to its users in the collaboration with Paramount+. Existing Walmart+ subscribers may need to claim and set up their free Paramount Plus subscription to get access to the streaming service.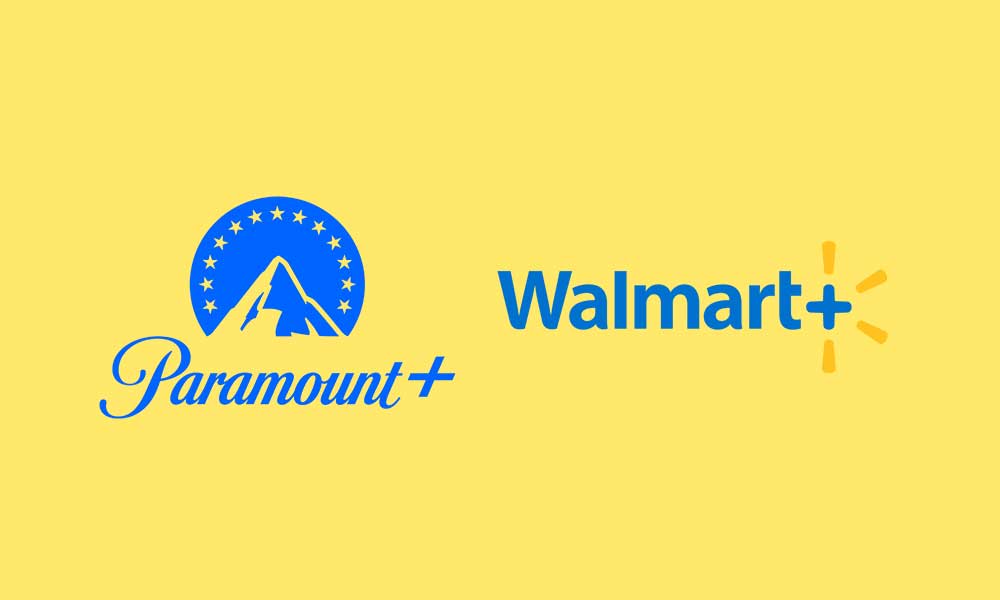 How to Activate Paramount Plus with Walmart Plus
So, if you're also one of them to know more about Paramount+ with Walmart+ subscription apart from linking the account then don't worry. Here we've shared with you easy steps to activate the subscription. To do this:
Go to the Walmart+ website and click on Sign in to log into your account.
Click on Account > Once you're in the account section, scroll down to Video Streaming.
Select Paramount+ > Sign up for the Paramount Plus account.
Walmart customers will be redirected to the Paramount+ website to sign up and create an account.
You're good to go.
Once you're done, the Walmart+ subscription will offer unlimited access to Paramount Plus under the trial period. If you're one of the new subscribers on this platform and have never used Paramount Plus earlier then you'll need to download the app on a supported device. Otherwise, you'll not be able to stream Paramount+ content via the connected Walmart+ account on the respective website or the application.
We should also mention that Walmart only offers a free Essential subscription. Paramount Plus service basically offers two different plans such as Essential and Premium. The Premium plan is an ad-free subscription model and adds access to the local live CBS station for the subscriber.
What to do for Existing Paramount Plus Subscribers?
If you're already subscribed to Paramount Plus then you'll be able to get the free subscription via Walmart+. But it'll require the existing subscriber to cancel the existing Paramount Plus subscription first and then sign up again by going to the on-screen link inside the Walmart+ account. Whereas the existing subscribers will also need to wait until their current billing cycle completes (comes to an end) before noticing any changes to their new & free subscription.
So, existing subscribers will have to wait further until the subscription validity expires officially whether it can be an annual or a monthly plan. If you're using an alternate email address to create the new subscription via Walmart Plus then existing subscribers will have to sign out of the existing Paramount Plus account on all of their devices before signing in to the additional account.
If an existing Paramount Plus subscriber is currently signed up to the Premium plan, the subscriber will lose access to the ad-free and local CBS access. So, it'll be better to switch to the Essential plan subscription using the Walmart account.
Please Note: Only the Paramount+ Essential plan subscription is included with the Walmart Plus membership right now. You won't get the Paramount+ Essential with SHOWTIME for Walmart+.
Do New Walmart Plus Subscribers Require Anything Extra?
If you're a new subscriber to both the Walmart+ and Paramount Plus combo subscription, then you should get the benefits of the free subscription. Walmart+ offers $12.95 per month and offers a 30-day free trial. So, you'll be able to select the membership program and use it for 30 days without giving any single penny, and then you can come out of it before ending the free trial period. If you want to continue the subscription, just link it with Walmart+.
No matter whether you're signing up for the monthly or annual Walmart+ plan, you'll get access to the Essential Paramount Plus plan. The Essential plan only costs $4.99 per month including Walmart+.
Which Devices are Applicable to Stream Paramount+?
You can easily stream Paramount+ content on any of your multimedia devices like Apple TV, Android TV, Fire TV, Portal TV, Samsung TV, Vizio TV, LG TV, iPhone, iPad, Android smartphones & tablets, Chromecast, PS4, Roku, Xbox, Xfinity device, Cox Contour box, VIDAA TV, etc.
That's it, guys. We assume this guide was helpful to you. For further queries, you can comment below.