Paramount Plus is one of the top grossing online streaming apps available as it offers plenty of entertainment options without severe restrictions. It comes with a good selection of movies, TV shows, and documentaries as well for your infotainment needs. Although all streaming platforms face issues from time to time, many users have recently started complaining about the Paramount Plus not playing videos where the movies, episodes, or shows do not play properly.
In most cases, such issues are connected to poor connectivity problems or maybe the poor capacity of the device to process the streaming media. But these are not the only limiting factors, as in many cases, the app might not be compatible or something else might be hindering the process.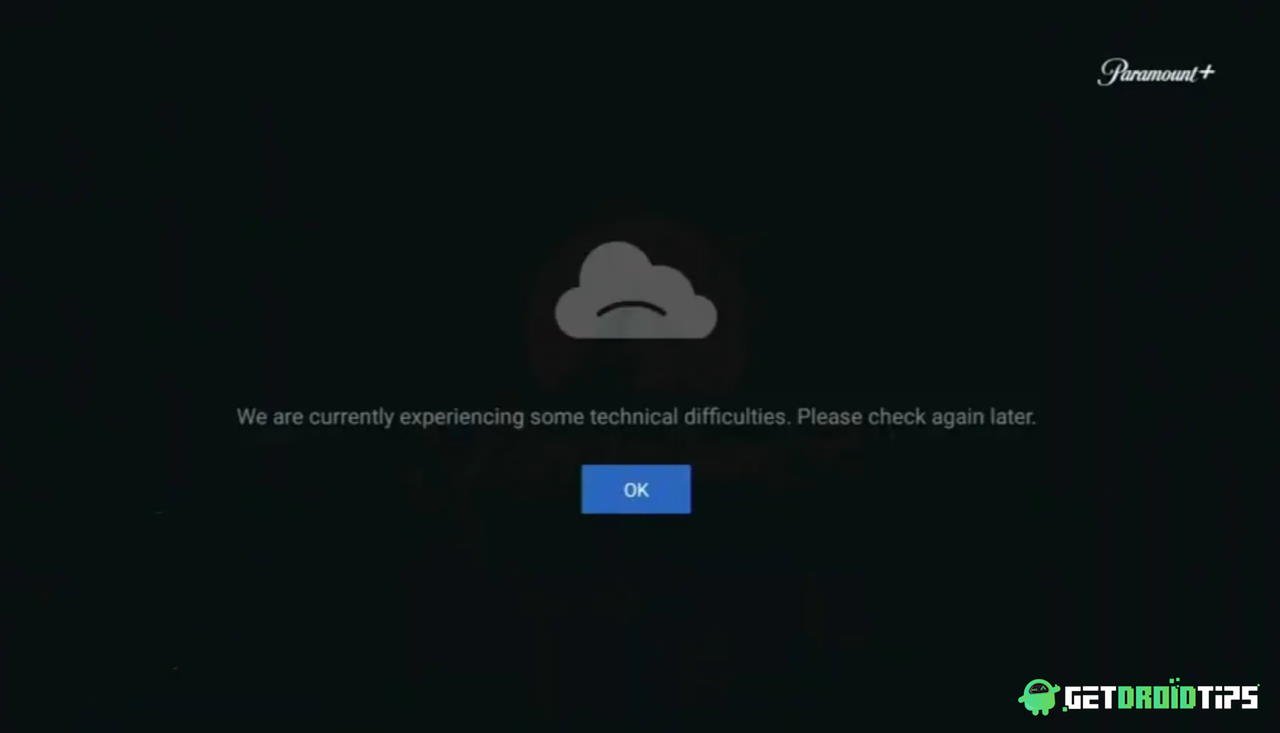 Fix: Paramount Plus Not Playing Videos | Movies, Episodes or Shows
The problem of Paramount Plus frequently moving to black screen issues or not playing videos at all is quite common. Since the app and the services got scaled massively in the pandemic era, it's difficult to cope up with the ever-growing demand for streaming services. But do not worry, as the below troubleshooting methods shall help you out.
Method 1: Restart App
In most cases, the issue is caused due to technical glitch and can be fixed by a simple device reboot. All you have to do is close the app, and then launch the app again. This will clear any technical glitch if any, and you should be able to stream your fav shows and movies easily.
Method 2: Check Connectivity
Paramount Plus is a streaming service and hence needs good internet connectivity to function properly. Even in the lowest quality streaming (480P streaming), you need to have at least 500Kbps speed. So check if you have such speed.
Either you can disable any ongoing downloads or limit the number of users connected to the wifi. We recommend you to check with your internet service provider and upgrade your internet plan if possible.
Method 3: Check Server Status
Paramount Plus is quite new to the game and every now and then the app server may go down for regular maintenance. These maintenance periods usually last between 10 minutes to 2 hours. At this time, you will not be able to access the app or any of the movies & TV shows.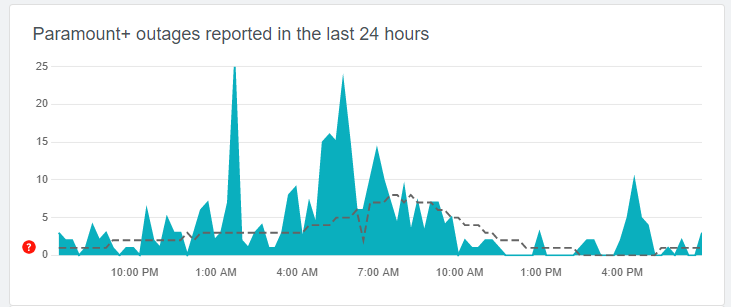 In order to check for the current server status, you can check out any announcement on the Paramount PLus Twitter page. Or you may also use Downdetector which is an unofficial source for checking server downtime issues.
Method 4: Reset DNS
Apart from automatic DNS services, many users try to configure custom DNS that can protect them from phishing attacks or unnecessary online advertisements. However, if DNS is not configured correctly, or it is blocking IP address of Paramount Plus servers, then you're bound to see the app not working issue.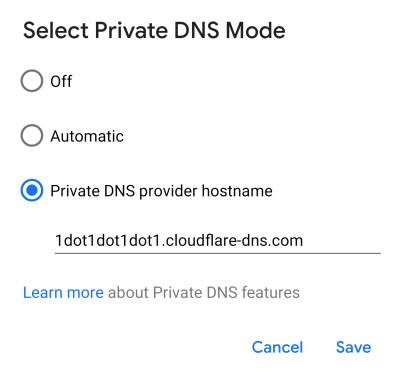 Make sure you configure the custom DNS settings properly if any, or use the default DNS only. In case you dont know how to set DNS settings to default, simply forget the Wifi and connect to the Wifi again, it will clear any custom settings.
Method 5: Check Account connected devices
Paramount Plus allows you to have 6 different streaming profiles which you can share with your family. However, it only allows up to 3 different streams at a time. So if any 4th person is trying to use the account for streaming any Movies or TV shows, then it will not work.
For this, you have to log out from other devices where Paramount Plus might be running. Logout from there and then check if the issue is resolved.
Method 6: Disable Overlay Apps
Android smartphones come with multiple futures and screen overlay is one of them. It allows multiple apps to run on one screen and makes multitasking easy. However, if any app overlay is clashing with Paramount Plus streaming, then the app might not work or the video might not play at all.
It is recommended to keep the overlay apps settings as disabled as these features ultimately do more harm than good, especially in case of streaming applications.
Method 7: Disable VPN
Paramount Plus is a region-locked application, which means it only allows you to access certain movies and TV shows according to the region. However many users try to bypass this using VPN services.
But this doesn't work every time and the account may get restricted or the app will not work. We already have made a detailed guide on Fix: Paramount Plus Not Working with VPN, you may check it out. And in case it doesn't help you much, it is recommended to disable any VPN services if you use them.
Method 8: Disable Adblock
Many users including me use some sort of AdBlock service to limit our exposure to online advertisements. However, streaming services may also use the same technological header structure used by ads. So your AdBlock services might confuse the paramount Plus movies or Tv shows as advertisements and block them. This might be the case so it's recommended to unblock or completely uninstall your AdBlock app/services.
Method 9: Re-install App
In most cases, the app might be buggy or might be outdated. It is recommended to update the app from time to time as new features are added with every app update. In case updating the app doesn't work, we recommend you to uninstall the app completely and then reinstall the Paramount app and see if the issue persists.
Method 10: Use Chrome
If none of the above methods works for you, then it means the app is not compatible with your device. This is unfortunate, but we can understand, however you can still use the streaming services via a web browser.
Chrome is a superfast browser and Paramount Plus works fine over there. So you can download Chrome and stream your favorite movies and Tv shows there. And in case the website is slow or not working, then you shall clear the browser cache and try again.
Method 11: Contact Help Center
Paramount Plus has a really great customer support service and they will assist you if you raise a ticket for the same. Although the above methods should help you to solve any existing issues with Paramount Plus. But if not so, then you can raise a ticket to the help center and let them help you.
Conclusion
This brings us to the end of this guide for fixing Paramount Plus Not Playing Videos issue. We hope that the above troubleshooting methods will help you to sort out the problem. But in case it doesn't help you, then you should try re-installing the app or use the web browser to access the platform.