Paramount+, as a streaming service, Paramount+ is available on all major devices, including TVs, smartphones, tablets, and more. You can binge-watch any favorite series and movies with a single tap if you are subscribed to Paramount+. Among TVs, one of the best value-for-money smart TVs is offered by Vizio.
Recently, many users have pointed out they are facing issues while using Paramount+ with VizioTV. If you are one of these troubled users, this article will help you. Here, we have listed all the possible solutions you can try from your end to get your Paramount+ activated with VizioTV. So without any further ado, let's get into it.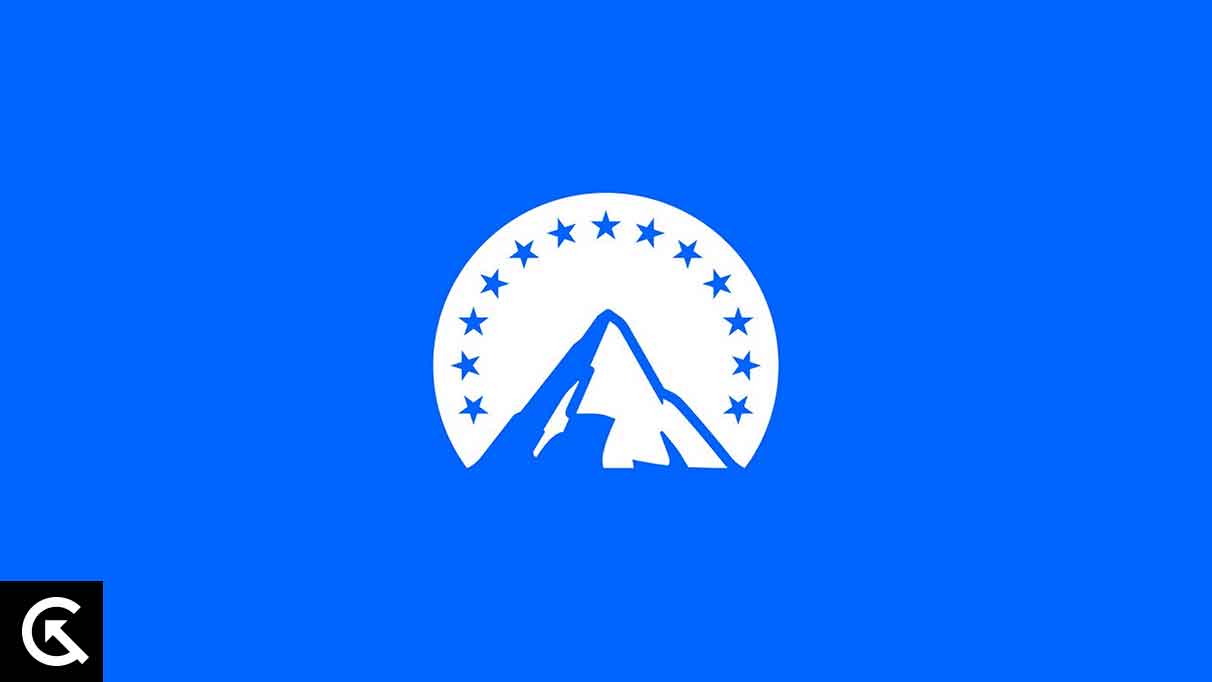 How to Activate Paramount Plus on Vizio TV?
Before you go for the activation process, you must ensure that your VizioTV supports Paramount+. Only the following VizioTVs are supported as of now:
Smartcast 3.0
P-Series Quantum and Quantum X
M-Series Quantum
V-Series
E-Series
D-Series
If you have the correct VizioTV, move ahead with the activation process mentioned below.
Signing Up:
Launch the Paramount+ app on your VizioTV.
Select Sign Up.
An access code will be displayed on your TV screen. You need to make a note of this code.
Open up the web browser on your PC and navigate to paramountplus.com/vizio.
Enter the access code here.
Click on Activate.
Select a subscription plan and click Continue.
You will be prompted to create a new Paramount+ account here. You do not need to create a new account if you already have one. You can sign in to your existing Account.
Enter the required payment information.
Click on Start Paramount+.
You will see a confirmation message on your screen. That is, you can now start streaming Paramount+ on your VizioTV.
So this is how one can activate Paramount+ on their VizioTV. You can also do other things on your TV now. Let's take a look at that.
Switching plan:
If you want to change the subscription plan of Paramount+ on your VizioTV, you can follow the instructions mentioned below:
Open up the Paramout+ app.
Go to the profile section.
Open up Account from the dropdown menu.
Select the option Change your Plan.
Select the new plan that you want to switch over to.
Your new plan selection will show up as confirmed on the account page. You can verify the change is completed by going to the Account page.
Force Close the App:
If your app behaves abnormally on VizioTV, you must force stop the application sometimes. To do that, follow the steps mentioned below:
While the app is open on your TV, press and hold the back button to restart the app.
You can also quickly hold the back button, displaying the app's exit menu. You can then choose to exit the app from there.
After that, you can relaunch the app.
Update the application:
On VizioTV, the update process is simple and automated—the TV scans for new OS and even app updates in the background by default. The TV will automatically install the latest update if it finds an update. But you can also manually check for updates on your VizioTV for the Paramount+ application.
Press the menu button on your remote.
Scroll down and go to System.
Select Check for Updates.
The TV will automatically install any update for you if any update is available. The time required for the update will vary depending on your internet speed.
Fixing common streaming issues:
Sometimes you might encounter issues while streaming Paramount+ content on your VizioTV. To fix that, you need to try power cycling your VizioTV.
Unplug the power cord.
Press and hold the power button on the TV for 15 to 30 seconds.
Now plug the power cord back into the socket and turn on your TV again.
This should fix the common problems on your TV.
Cancel subscription:
Canceling a Paramount+ subscription is relatively simple, and it would take anyone just a couple of minutes to cancel it. The step-by-step instructions for it are mentioned below:
Navigate to paramountplus.com and enter your user credentials to log in at the top right corner.
Click on Account.
Scroll down and find the option Cancel subscription. Once you click on it, your subscription will be canceled.
So this is how one can activate Paramount Plus on Vizio TV. If you have any questions or queries about this guide, comment below, and we will reply. Don't forget to let us know which fix did the trick for you. Also, check out our other articles on iPhone tips and tricks, Android tips and tricks, PC tips and tricks, and much more for more helpful information.