Paramount Plus is one of the fastest-growing streaming services in today's world, and one could thank the CBS All Network for the impressive catalog of movies and TV shows that Paramount Plus has. With tight competition against other OTT streaming giants like Netflix and Amazon Prime Video, Paramount Plus holds its ground quite well.
The up-and-rising streaming service is available for all kinds of devices and on every possible platform, be it Windows, macOS, web, Android, iOS, Android TV, Apple TV, Roku, Amazon Fire Stick, and many other smart devices. While there's a lot to talk good about Paramount Plus, many users have been facing the annoying Paramount Plus Download limit reached bug. In this guide, we will fix just that!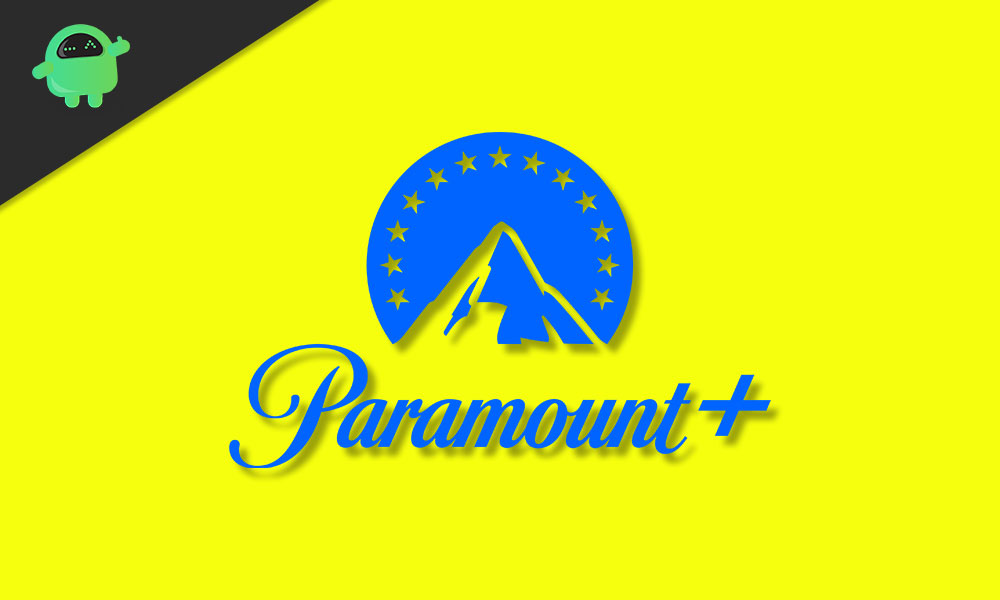 How to Fix Paramount Plus Download Limit Reached Error
Usually if one's facing a very specific error, in this case, the Paramount Plus download limit reached error, the solution is pretty obvious. While all streaming platforms allow you to download movies and TV shows locally on your device to enjoy watching them later without the need for an internet connection, they have a download limit. The most obvious solution to the Paramount Plus download limit reached error is to simply delete older downloaded content that you have already seen. You can do this from the Downloads section within the app.
However, if you don't have any downloaded content from Paramount Plus stored on your device and are receiving this error anyway, this could indicate a bug within the app or related to your account. Below are some of the most common fixes to an error like this:
1. Check your Account Details
It is entirely possible that the reason why you haven't been able to download any movies or TV shows using the Paramount Plus app is that your account might have issues. Maybe your subscription itself has expired, or your payment method has been blocked. We recommend you log into your Paramount Plus account and begin investigating there.
2. Check for any Software Updates
Open the Settings app on your smart device (TV, Roku, Fire Stick, etc.) and check for any software updates. Most apps on these smart devices usually require the latest version of the operating system to be installed. If you have any software updates available, then we recommend you upgrade your device with a reliable internet connection.
3. Update the Paramount Plus app
Open the app store on your smart device and check if the Paramount Plus app has any updates available. The bugs might have been caused due to a bad update previously and in such a case, there is a hotfix available almost immediately. Updates to apps can be found within the app store of any device you're using.
4. Troubleshoot your WiFi Connection
Ensure that your phone, TV, or smart box is properly connected to your WiFi. If not, re-add the network under the Settings app. Alternatively, if you have an ethernet connection, ensure that it is connected properly. Lastly, you can try rebooting your router to see if that fixes any connection issues.
5. Clear Data and Cache
If you are facing the Paramount Plus download limit reached error on an Android device, head into the Settings app and navigate to Apps & Notifications > All Apps and select the Paramount Plus app from the list. Tap on Storage and tap to clear both the data and cache. This essentially restores the app to its factory settings, fixing any bugs. Alternatively, you can simply uninstall and reinstall the app on an iOS device.
6. Factory Reset your Android/Apple TV
If nothing else fixes the annoying Paramount Plus download limit reached issue for you, we suggest you try to factory reset your device itself. This can be done within the Settings app but beware, this will cause you to lose any data stored on your device. We don't recommend this for phones or laptops since these types of errors are only caused on smart boxes or smart TVs.
Conclusion
We hope our guide on how to fix the Paramount Plus download limit reached error was helpful to you. If you have any tips other than what we've mentioned, do let the other readers know in the comments below! If you have any queries regarding the guide, feel free to contact us, we'd be happy to help!