When it comes to the life simulation video games, The Sims is one of them. It's a series of life simulation-genre that has been developed by Maxis and published by Electronic Arts. It's available for Windows, Android, iOS, Mac, PlayStation, Xbox, etc platforms. With this game, you can shape your Sim's lifestyle by creating their unique personality, relationship, and world quite impressively. Now, some of the unfortunate The Sims Mobile players require more money in the gameplay to proceed further. Now, if you're one of them and looking for the steps on How to Get Unlimited Money on The Sims Mobile, check this guide completely.
Well, it's needless to say that during the gameplay, as a player you'll come to a situation when you need more money to buy stuff to improve your Sim and environment. Luckily, there are a couple of ways to get unlimited money that will help you to afford everything you want to buy. Additionally, there are several life hacks that you can incorporate to help get more SimCash and buy items more quickly. Now, without getting further ado, let's jump into it.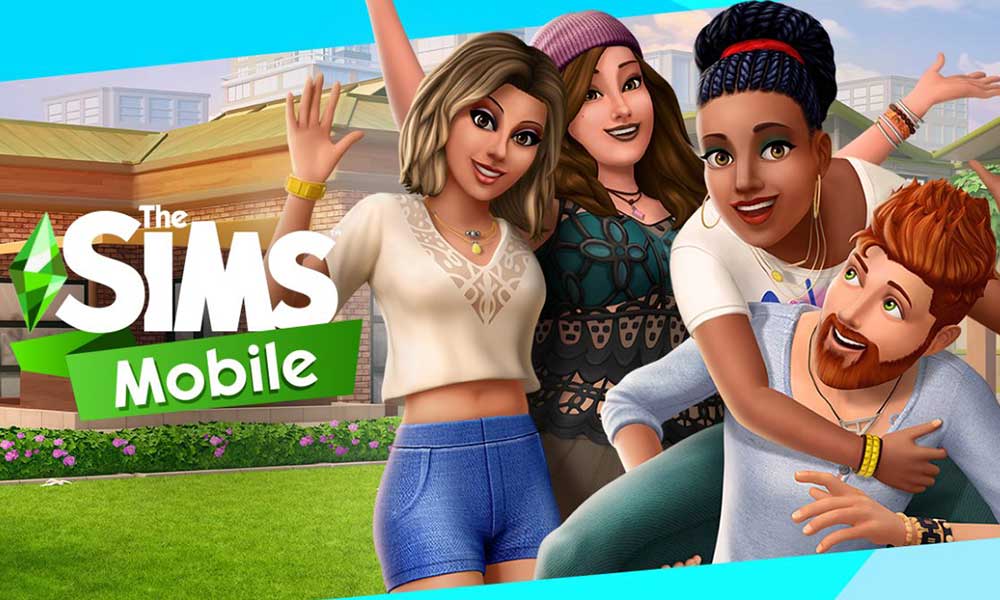 How to Get Unlimited Money on The Sims Mobile
As we've mentioned, there are multiple ways to earn unlimited money in The Sims Mobile. Once you complete various tasks and career events, you can get Simoleans (standard in-game currency). Additionally, when you level up your Sim character, you can unlock the free SimCash (premium in-game currency).
Unlike other life simulation games, you won't be able to use cheat codes in The Sims Mobile game. Therefore, no quick console command is required to get quick in-game cash. Although hacking options are limited in The Sims Mobile, you can still use the sketchy app if you want because other hacking apps may occur issues or account bans. However, we're not recommending using hacking apps at all.
So, it's always better to focus on the gameplay and earn in-game currency officially. Just like other mobile games, The Sims Mobile also allows players to earn more in-game currency by completing various tasks or levels.
Guide to Earn SimCash and Simoleans Easily
One of the easiest ways to get free money in The Sims Mobile is completing Daily To-Do Tasks as a first priority. It basically offers three SimCash and a bundle of 200 XP when you'll complete all three tasks. To be very precise, the earned XP bundle will increase your Sims level and that'll earn you three more SimCash as well.
Second, every week you'll get five different tasks called 'Timed Quests'. After completing each and every single task, you'll get one SimCash and 200 Simoleans. That means in total, you'll earn 05 SimCash and 1,000 Simoleans for sure.
Finally, you can earn some cash by watching ads too. Though this reward is pretty lesser in quantity, you can easily Simoleans. Although you can buy SimCash using real cash, that's too much expensive and may not possible to carry on for everyone.
Life Hacks to Save In-Game Currency in The Sims Mobile
Apart from earning in-game currency, it's also required to manage your money. Although the earned SimCash can be easily spent depending on your requirement in the game, you'll find yourself in trouble when you'll require that SimCash during gameplay further.
According to multiple reports, it's better to spend SimCash on a new Sim slot rather than spending on cosmetics or speeding up timers in the existing Sim slot. That will help you to build up and manage another Sim character that can earn daily XP and in-game currency after completing tasks. So, side by side, both of your Sims can grow big. Additionally, you can also build a relationship between your Sims like having a child that'll earn even more XP and in-game money.
That's it, guys. We hope you've found this information pretty helpful. For further queries, you can comment below.