Recently, Google has released the Google Camera 8.1 version for Pixel devices and we all know that the official Google Camera app is only available for Pixel models via the Play Store. But due to the Android's open-source nature and hardworking developers, we're able to use modded or ported GCam app on any Android device depending on Android OS. Here we've shared the link to Download Google Camera for All Realme Phones (Gcam 8.1 APK).
Realme is a subsidiary brand of OPPO and both the brands are known for their entry-level to top-tier Android smartphones as well as some other accessories or IoT products. Although Realme smartphones do come with a pretty good camera setup, the image processing or the stock camera app may not be capable enough to justify the captured image quality. So, if you're a Realme handset user and looking for a stunning camera app, GCam is the best.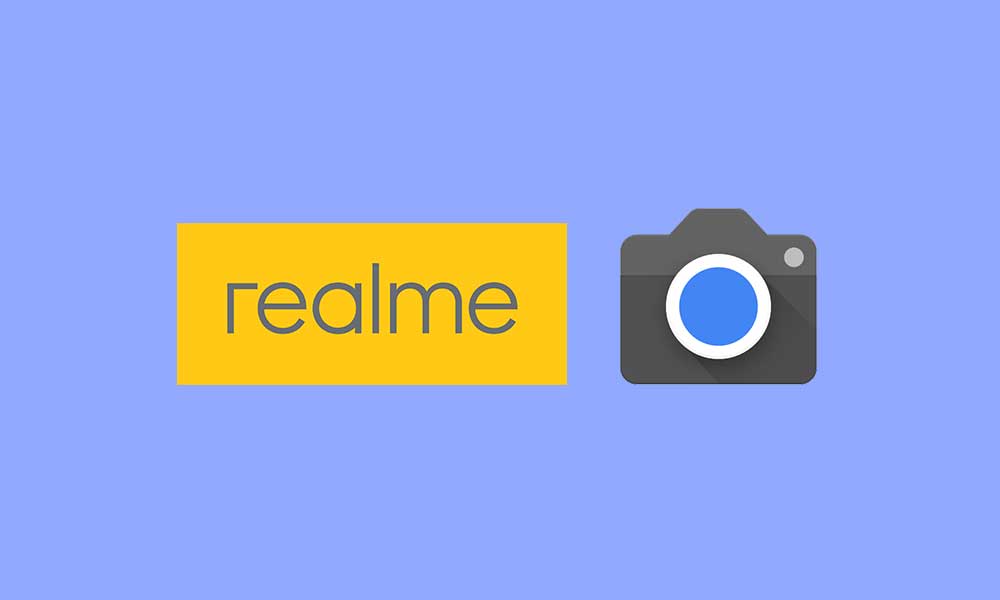 Google Camera Features
It seems that even if you have a decent camera lens or a lower megapixel resolution on your Android device, the ported Google Camera app (GCam APK) is far better than the stock camera app that comes preinstalled from the manufacturer. The Google Camera app is powerful enough to deliver stunning images that are close to reality with an awesome level of dynamic range, brightness, sharpness, contrast, improved night mode, etc.
It also includes astrophotography mode, motion blur, portrait mode, Google Lens integration, slow-motion videos, panorama mode, top shot feature, burst shots, audio zoom, flash intensity, image sharing menu, HDR & HDR+ Enhanced mode, enhanced saturation level, Advanced Settings, OIS, motion photos, other image filters, and so on. You may find most of the mentioned features on other stock camera apps too.
But the level of image optimization and render the Google Camera app does is really impressive. We'll definitely thank all the GCam port developers as well as the original Google Camera app developers for making it possible for Android users. However, you should check out some requirements or compatibility info before jumping into the download.
Requirements and Compatibility
Your Realme device should have Camera2 API enabled. Most of the latest Realme devices do come with it by default. [If not, you'll have to turn it on]
The GCam Mod or Port is compatible with the Qualcomm Snapdragon SoCs.
Most GCam APK only supports ARM64 architecture.
If your Realme device is running on Android 10 or before then the latest Google Camera version (8.1 or higher) may not work properly.
Download Google Camera for All Realme Phones (Gcam 8.1 APK)
The GCam build may slightly vary depending on the model number or chipset. So, you can download any of them and try running completely to check if everything works fine or not. If not, uninstall the GCam app, and try another build one by one.
Steps to Install GCam APK on any Realme Device
Make sure that the Unknown Sources option is enabled on your device. Head over to the device Settings menu > Security/Privacy > Enable it. [If already enabled, skip to the installation]
Now, download the GCam APK file according to your model or preference from the download link above on your phone.
Head over to the File Manager app and tap on the downloaded GCam APK file.
It will initiate the package installer interface > Tap on Install.
The app will start installing and once it's done, tap on Open to start using it.
You're done.
However, if the GCam camera app doesn't install or doesn't work properly (crashing), then make sure to re-enable the Camera2 API mode on your handset by using the build.prop editor on your File Manager in order to give access to the system. The following command line needs to be added to the build.prop editor and save it.
Persist.vender.camera.HAL3.enable=1
Once done, restart your handset and try installing the GCam APK file again on your device using the same above method. Hope it will work perfectly.
That's it, guys. We assume this guide was helpful to you. For further queries, you can comment below.