Google Pixel 7 and 7 Pro are one of the best smartphones from Google which comes with impressive features and specifications. These devices have the best specifications, including a Tensor processor, a high-quality camera system, and an impressive OLED display. Although multiple features meet the eye, these devices also come with various secret codes which you can use to access hidden features.
Secret codes are special commands and instructions which you use to tweak your device settings to access or test hardware components. In most cases, you would use these codes to check network configuration or to enter diagnostic mode. Although these codes are not something that you would use daily, in case your device malfunctions or you wish to test the device hardware, then these Google Pixel 7 secret codes do come handy.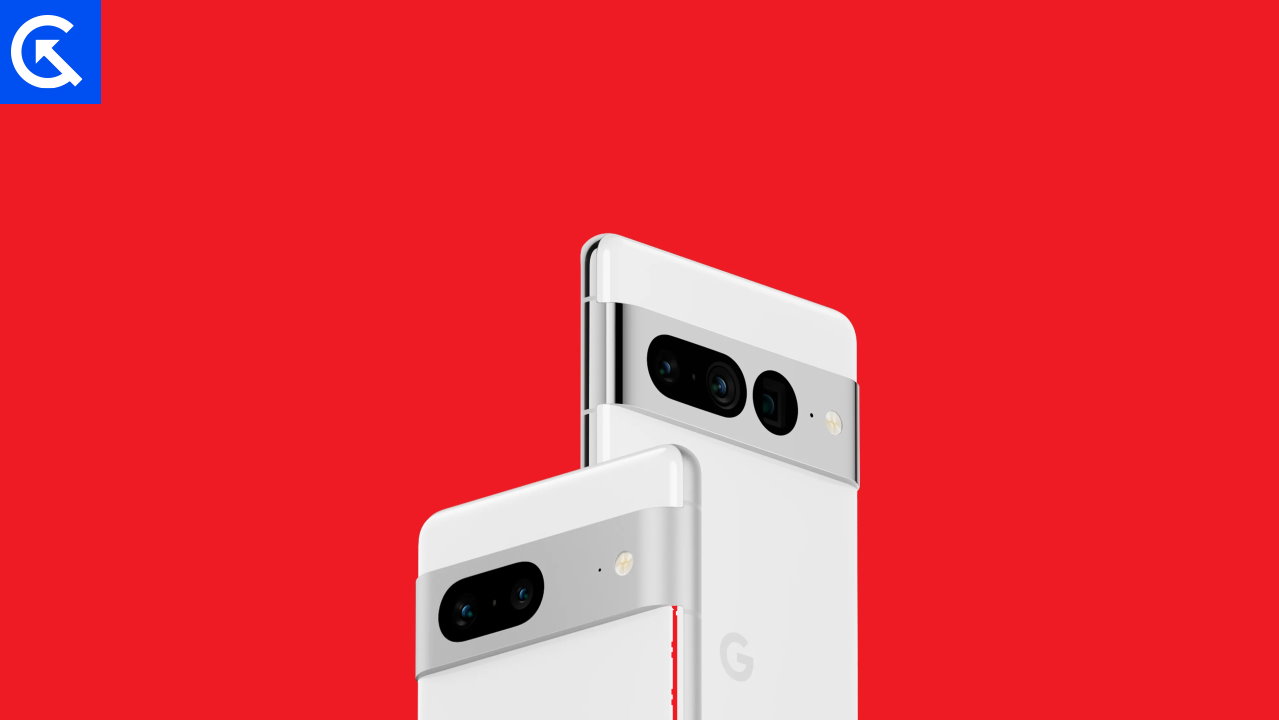 Google Pixel 7 and 7 Pro Secret Codes
Some of the secret codes available for the Google Pixel 7 and 7 Pro include codes to test various hardware components such as the camera, touchscreen, and sensors. While these codes should be used with caution and only by those who know what they are doing, they can be useful for those who want to get the most out of their device.
*#*#4636#*#* – Displaying Phone information, Battery information, Battery history, and Usage Statistics
*#*#225#*#* – This code check your events in calendar
*#*#426#*#* – Google Play service – Debug information
*#*#759#*#* – Access to Rlz Debug Ul
*#*#36245#*#* – Access Email debug info
*#*#8255#*#* – This code can be used to launch GTalk Service Monitor
*#*#64663#*#* – Access Hardware Test (Sensors, Bluetooth, Battery, Speakers)
*#06# – IMEI info
*#07# – Regulatory info
*#2886# – Factory Auto Testing
*#*#7780#*#* – Reset to factory settings
*2767*3855# – This code is used for factory format
*#*#7594#*#* – Change the "End Call / Power" button action in your phone
*#*#34971539#*#* – Google Pixel 7 & Pixel 7 Pro Camera Information
*#*#97#*#* – Language and Keyboard settings in Google Pixel 7 & Pixel 7 Pro
*#872564# – USB logging control
*#301279# – HSDPA/HSUPA Control Menu
*#9900# – System dump mode Google Pixel 7 & Pixel 7 Pro
*#*#46*#*# – Reset Sim in Google Pixel 7 & Pixel 7 Pro
*#*#197328640#*#* – Enter service mode to run various tests and change settings
*#*#232339#*#* OR *#*#526#*#* OR *#*#528#*#* – WLAN test (Use "Menu" button to start various tests)
*#*#232338#*#* – Shows WiFi MAC address
*#*#1472365#*#* – Show GPS test mode
*#*#1575#*#* – For a more advanced GPS test
*#*#232331#*#* – Run Bluetooth test
*#*#232337#*# – Shows Bluetooth device address in Google Pixel 7 & Pixel 7 Pro
Conclusion
This brings us to the end of this Google Pixel 7 and 7 Pro Secret Codes list. Most of these codes will be helpful to you in case of a hardware emergency or if you wish to check and configure your network. Do let us know which comes amongst the above helps you the most.