Apple is one of the most renowned smartphone manufacturers in the world. Apple iPhones are probably the most awaited device throughout the year. Last year Apple forayed into the credit card segment with its Apple Card. In fact, Apple has now launched the application process page that allows the user to apply for a credit card application. Moreover, the webpage also includes a video that details the process of applying for the Apple card. Point to note is that although Apple's next big thing is this Apple Card, that does not mean that you should rush to get one. What is more interesting is that the Apple card signup process requires an invitation from Apple to the Apple Card preview to apply.
According to the official website, Apple Card is explained as "a new kind of credit card created by Apple. Integrated into the Wallet app and designed for iPhone and healthier financial life, Apple Card sets a new level of privacy and security". However, there are quite a few things that you should keep in mind to get going and filling up for the Apple Card application. So, without any further ado, let us get straight into the article itself: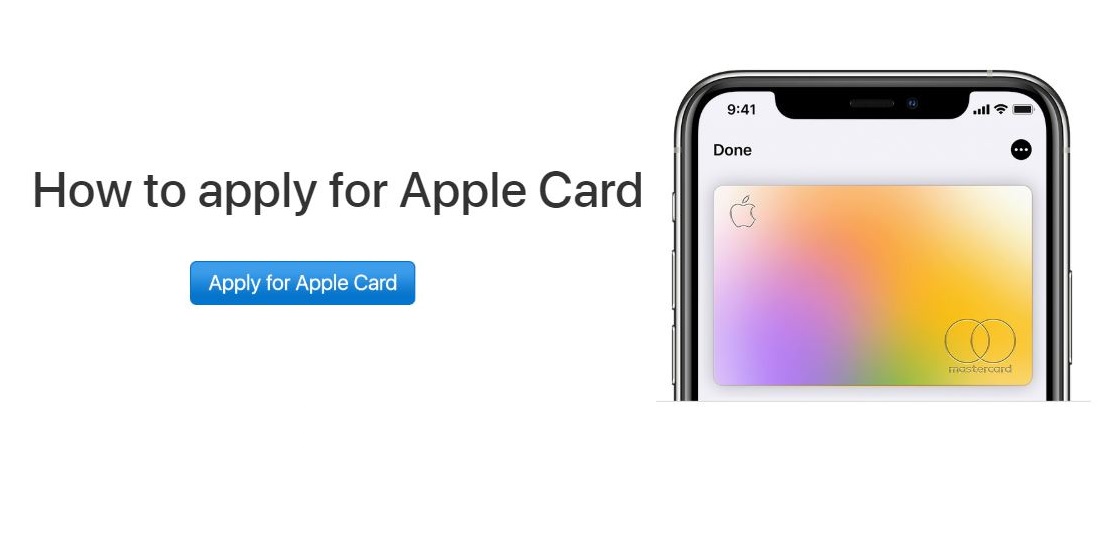 Apple Card – Explained
It takes just minutes to apply.
There are no fees, including annual, late, over-the-limit, or other hidden fees.*
You can see your offered initial credit limit and Annual Percentage Rate (APR) before you accept your offer, and your credit score isn't impacted until after you accept.
Easily track and manage your spending with Apple Card in Wallet.
Get a percentage of your Apple Card purchases back as Daily Cash.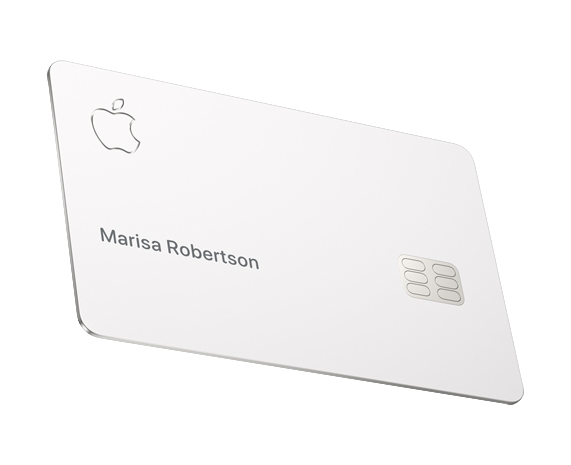 (Variable APRs range from 12.49% to 23.49% based on creditworthiness. Rates as of December 1, 2019.)
What you need to apply
To get Apple Card, you must meet these requirements:
Be 18 years or older, depending on where you live.
Be a U.S. citizen or a lawful U.S. resident with a valid, physical U.S. address that is not a P.O. Box. You can also use a military address.
Own a compatible iPhone with the latest iOS version.1
Use two-factor authentication with your Apple ID.
Sign in to iCloud with your Apple ID.
If you have a freeze on your credit report, you need to temporarily lift the freeze to apply for Apple Card. Learn how to lift your credit freeze with TransUnion here.
You might need to verify your identity with a Driver's license or State-issued photo ID.
Here's How You Can Apply for the Apple Card
Step 1: Update your iPhone to iOS 12.4
The first and foremost thing that you need to do is upgrade your iPhone to at least iOS 12.4 or higher in order to see anything related to Apple Card on your smartphone. Follow the below steps to update your iPhone:
Head to the Settings app on your iPhone.
Tap General.
Now click on Software Update.
Tap Download and Install.
Enter your Passcode if asked.
Agree to the Terms and Conditions.
Finally, click on Agree to confirm.
Step 2: Steps to apply
As mentioned above, you need to have an invitation from Apple to apply for the Apple Card. If you have received an email invitation to the Apple Card Preview, it will contain an Apply Now button that will take you into the Wallet app to the application.
You need to open the Wallet app on your iPhone.
Click on the Add button located at the upper right corner as a (+) plus symbol.
Now select Apple Card to apply for the card.
Tap Continue to start the application process.
You need to fill out all the information asked by the application like:
– First and last name, date of birth, and phone number
– Home address
– Last four digits of your social security number and country of citizenship
– Your annual income
Once you are done with the above, Agree to the terms and conditions and the form will be submitted.
Then, you will be presented with the offer that includes your credit limit, fees, and interest rate.
Tap on Accept Apple Card to accept the card.
There might be few instances were Goldman Sachs needs additional information to evaluate your application like social security number, financial assets, etc.
So, there you have it from my side in this post. I hope you guys liked the post and were able to know all the information regarding how to apply for the Apple Card. Let us know in the comments below if you liked this post and were able to get yourself one. Until the next post…Cheers!