Despite being a turn-based game, the Honkai Star Rail is a massive hit and is widely liked by everyone around the world. The game is already in the top spot on the App Store in various regions around the world. However, the game is not completely perfect, as it still has some bugs & issues. These bugs are easy to find, and one can fix them independently. In this article, we are going to find all the error codes associated with the Honkai Star Rail game, and we will give you a solution for each of these error codes.
Error codes are very useful as these are the only codes that help you identify the issue and for the developers as well. That is why every error code has a solution. Error codes are very common for any application, meaning the application or the game is evolving and updating. This Honkai Star trial is a massive hit, but it has some error codes too. We will explain the meaning of these error codes and why these codes appear when you are playing the game. Let's find all the error codes and their solutions below.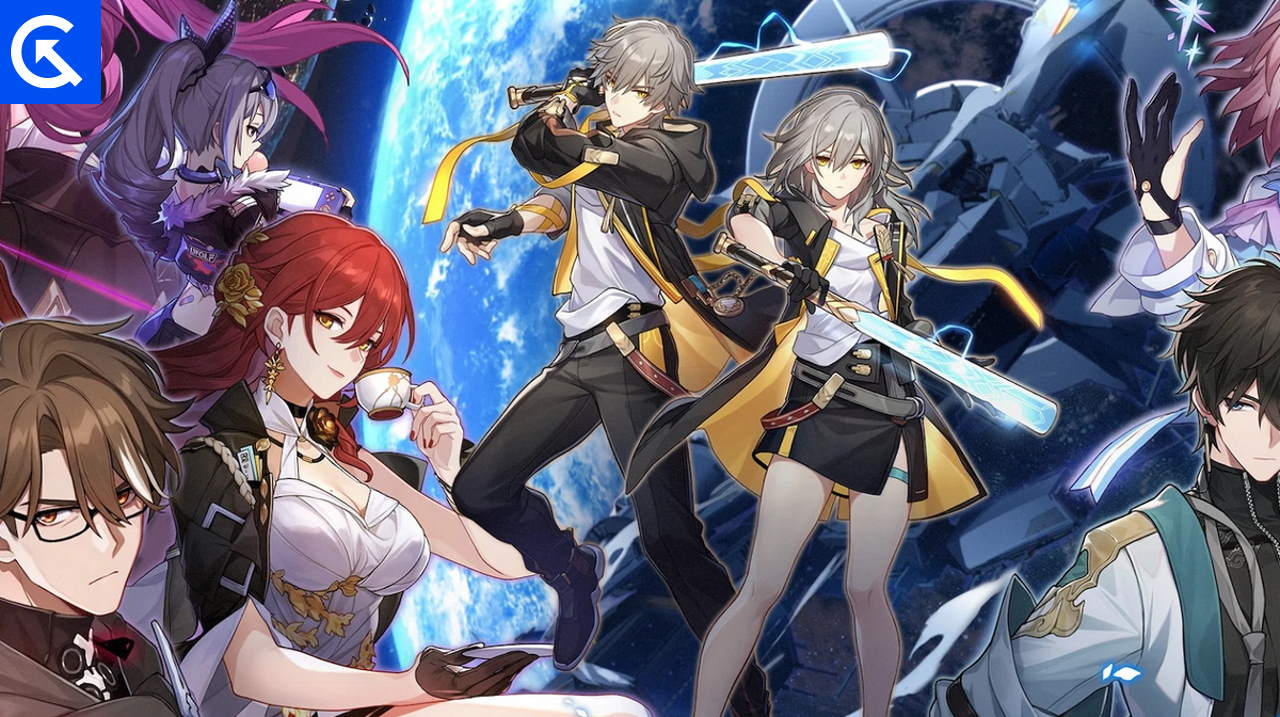 Honkai Star Rail Error Code 200
Honkai Star Rail Error 200 is for the network and does not decide whether the issue is happening on the client or server sides. This is just a network-related error, and it can be fixed by doing some tricks and fixes.
Check if the internet is working or not. If it is not working, then it means that your firewall is not allowing the game to connect. How to check if your firewall is allowing the game or not? To do this, you can follow these simple steps.
Press Win+R to open the run command, type control, and press enter.
You will see the control panel, where you need to click on system and security.
Now, click on windows defender firewall.
From the left panel, click Allow an app through a window defender Firewall option.
You will see the list of applications, scroll through and find the Honkai Star Rail.
You can also add the Honkai Star in the window defender firewall list to allow the game to bypass the security and system. This will solve the Error 200 code for you.
Honkai Star Rail Error Code 602_0
Another error code you might face is Error code 602_0. This error code is a recurring error, and it can occur again and again unless it is fixed. However, this is also an error due to network connectivity or if there is an issue in the game server. If you are getting this error code repeatedly, you can fix it by following these simple steps.
Check for Internet Connectivity or check if you have an active Internet connection.
Restart your device to remove any temporary glitches.
Update the Honkao Star Rail to the latest version.
Clear your computer's temporary files. To do this – Follow these steps

Press Win+R to open the run command.
Now in the run command, type %temp% and hit enter.
You will see a bunch of files in a folder. Press Ctr+A to select all.
Now, Press Shift+Del and then Enter to completely delete all files at once.
Honkai Star Rail Error Code 1001_1/2/3
Gamers who play the Honkai Star Rail game on their smartphones typically face this error code. These error codes may appear due to the game having an issue with the AdGuard on these platforms. But you can fix these codes by simply following these tricks.
Disable AdGuard DNS: You can disable Adguard DNS to fix this error code. It is still unclear why this is causing an error code 1001_02 as the ADGuard only disables the Ads and trackers to allow your game to run swiftly.
Turn off your VPN: If you use any VPN services, you should turn it off as it might cause conflicts with the existing network. Turn off VPN and restart your game. You can always reconnect if the problem persists.
Restart the Honkai Star Rail game: If you are still having issues with the game, you have to restart the game. And you might remove this error code.
Conclusion
This brings us to the end of this Honkai Star Rail All Error Codes and Solutions guide. According to reports, there might be more errors in the game, and we will continue to update this article with new error reports and their solutions. Errors in the game are quite common, and you can not predict these errors. Everyone loves the game, and it is frustrating for gamers to cope with these error codes.