Google Factory Reset Protection is a protection system for Android devices. It can be bypassed through the free Bypass Google Lock app. Data and files are protected when someone tries to steal them with this software. However, the process to bypass Google accounts on Samsung devices is a bit different. That's the reason why we are here. In this article, we will reveal to you about an amazing third-party tool named Unlockit Android which will help you bypassing the Google account on Samsung. So, let's get started with the guide.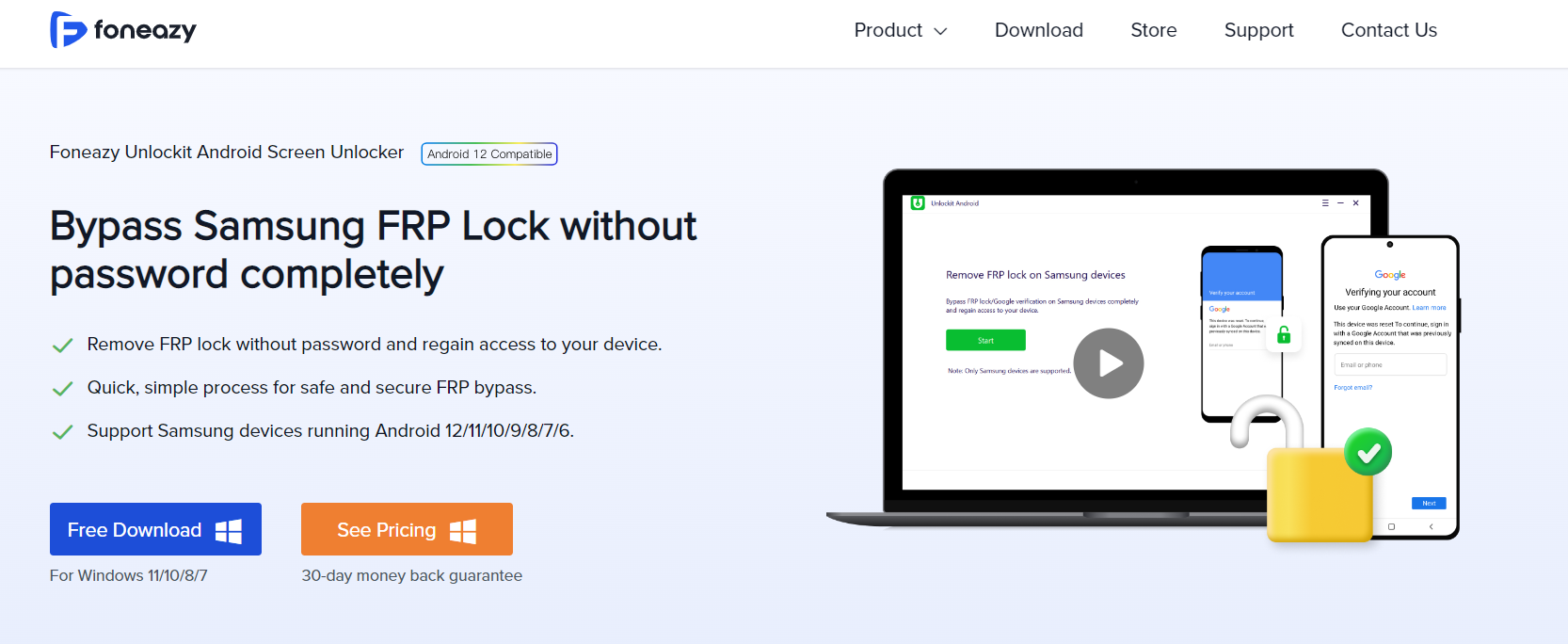 How will the Samsung FRP bypass tool work?
If you have an FRP lock enabled message, you cannot use a Samsung android phone with an FRP lock enabled without confirming the GMAIL ID password. FRP Bypass Tool Unlockit Android for Samsung is designed in such a way that it reverts to the days before secret codes and requires login credentials from the client to enable them to access their account.
Can you bypass Google account verification after resetting?
Your device will be bypassed by Google verification with Unlockit Android for Android. Using this tool, you can bypass Samsung FRP and Google verification on any Samsung device. After a factory reset on the Samsung device, you can bypass Google verification within a few clicks.
Benefits of Using Unlockit Android FRP Bypass Tool
Thanks to its many benefits, you can bypass FRP locks on Android devices with Unlockit Android . This application will allow you to do these things:
You can bypass the FRP lock on any Android device without sacrificing any data.

Using this method, you can prevent getting locked out again in the future.

Unlock the full potential of your Samsung device.

Create an account with Google on your device or log in to an existing one.
How To Bypass Google Account on Samsung Device Using Unlockit Android With Just One Click
Nowadays, it is easier than ever to bypass Google Account on Samsung. It's optional to comprehend the technical aspects of bypassing mechanisms when you use Foneazy software.
There is no need to download additional FRP bypass APKs, enter Fastboot mode, or use an OTG cable to remove all Samsung Google locks with this one-tool solution. With just one click, you can remove the FRP restrictions using the latest version of the software.
When you bypass the Google account and password, the software will create a new account for you. Additionally, Unlockit Android supports Android versions 6 to 12. Here are the steps you will have to follow to bypass the Google account on a Samsung phone in under 5 minutes.
Initially, download the

Foneazy software

using the link we have given.

Then, install it on your device and launch it.

Afterward, tap on the

Start

button and connect your Samsung smartphone to your PC.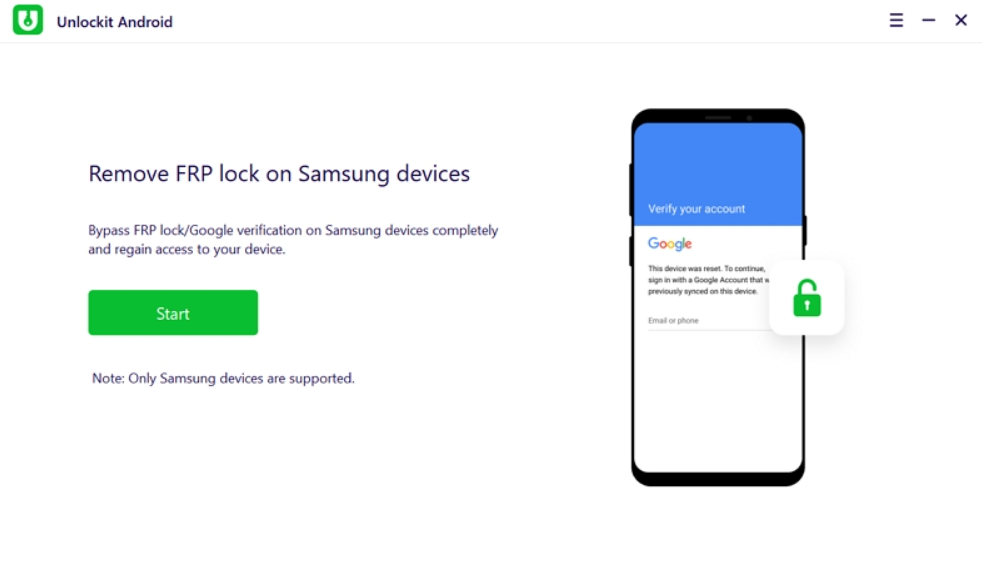 4.Now, select All Android Versions from the given list and hit the Next button.
5.After that, your device's FRP will be bypassed by the software.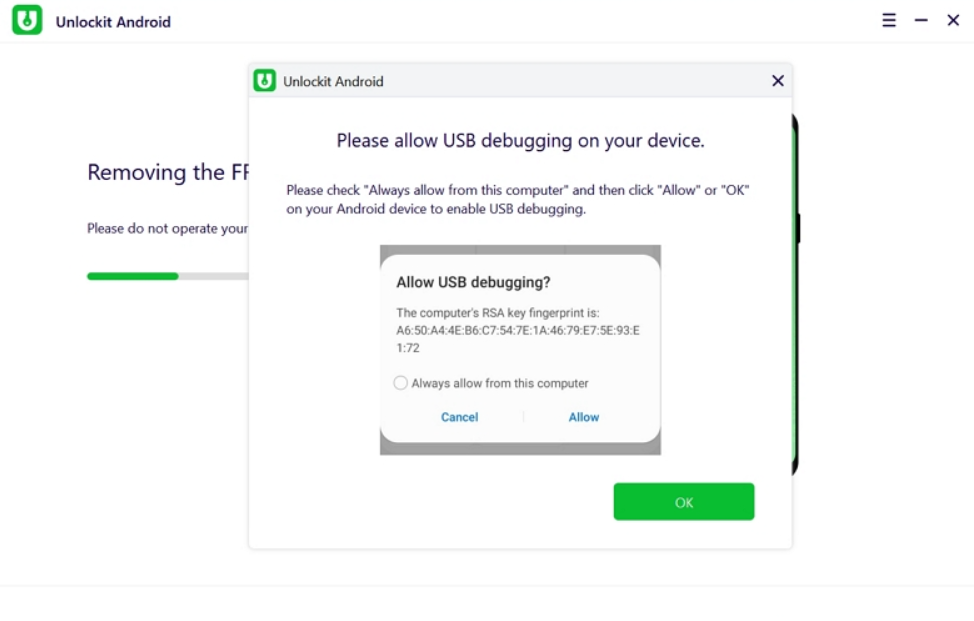 6.After the bypass has been completed, your device should restart and display a message indicating that the FRP lock has been successfully removed.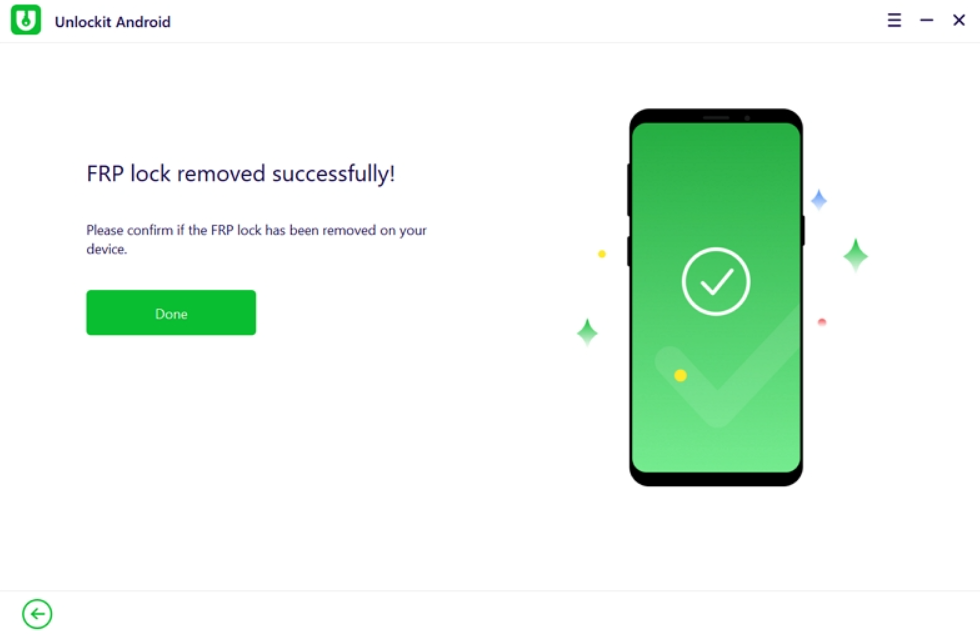 Bypass Google Account on Samsung Using Google Keyboard
Using Google Keyboard on Android will give you access to a virtual keyboard. It allows you to search the web for images or even for emojis from the keyboard without ever leaving it.
If your Samsung device has been factory reset, you can use it to unlock your Google Account.
#1. Visit Help page
Reboot your device after a factory reset.

Choose a

language

and connect to WiFi.

At this point, you will be required to enter your Google account credentials.

Press and hold the

@

key on the keyboard until the

Settings

menu appears.

Click on

Google Keyboard Settings

.

On the screen, tap the

three dots

in the upper right corner.

Click on

Help and Feedback

.
#2. Turn on the Developer mode
Next, tap

Using Google Keyboard

. Then, tap

Websearch

after selecting any text on that page.

In the search bar, type

Settings

.

Select

About Phone

from the menu.

In the next screen, identify the build number and tap

seven times

on it. By doing this, you will be able to access the

developer options

.

You can launch the previous menu again after unlocking the developer options.
#3. OEM Unlocking
Now, simply unlock OEM Unlocking and hit the Back button twice.
Your device needs to be restarted, and the WiFi connection needs to be established. Afterward, proceed to the Google account login page and click Add New Google Account.
Conclusion
So, that's how you can easily bypass a Google account on Samsung. I hope this article has been helpful to you. Meanwhile, in case you have any doubts or queries, comment below and let us know.