TikTok is a mas favorite app (not mine at all!). It rose to fame due to its easy user interface and the ability to make short videos and share them with everyone across the globe. You can create short lip-syncing videos mimicking your favorite dialogues, scenes, or anything. You can even download the video which you liked straight into your device. Moreover, this app now allows users to set any video on TikTok as their Live Wallpaper.
Yes! You heard it right. You can now set your or someone else's TikTok video as your live wallpapers. And if you are interested in this, then read further. This post will guide you on converting any TikTok videos to Live wallpapers. However, there are certain things that you need to keep in mind if you wish to set TikTok videos as your Live wallpaper. So, without any further ado, let us get straight into the article itself: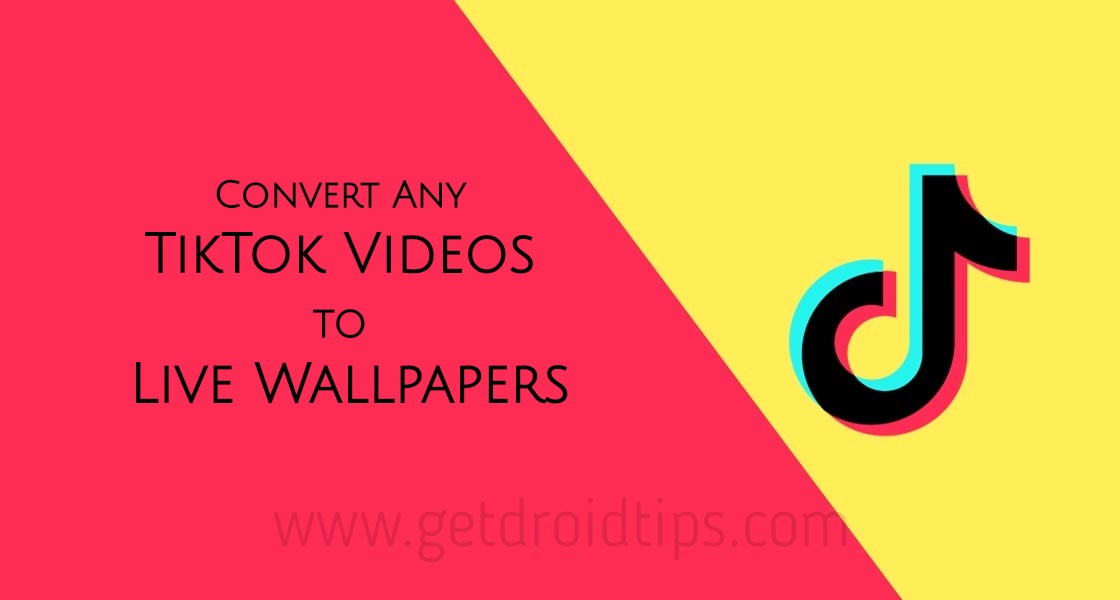 How to Convert Any TikTok Videos to Live Wallpapers
Note that you need to download an additional plugin from the Google Play Store to convert any TikTok video to live wallpaper. You can go ahead and click the button below to download the plugin called the TikTok Wall Picture app.
With that being said and done, head to the below steps and set your favorite TikTok videos as your smartphone's live wallpaper:
Open the TikTok application on your device.
Search for the video you like, and wish to set it as your live wallpaper.
Tap the three-dot icon on the live photo section and select the Live Photo option.
If you haven't downloaded the plugin, then download it from the button above, or the prompt will ask you the same.
Once that is sorted, open the Live Photo, and you will be taken to the TikTok Wall Picture application.
Just tap on Set Wallpaper.

Next, you will be asked whether to set it as your Homescreen wallpaper or both Home and Lock screen wallpaper.
That's it!
Once you finish the above steps, you will see your favorite video as your Wallpaper on your device. So, there you have it from my side in this post; I hope you guys liked this post and were able to set your TikTok video as live wallpaper successfully. Note that setting a live wallpaper might impact your battery life. Let us know in the comments below if you encounter any issues while placing the TikTok videos as live wallpaper. Until the next post…Cheers!