There are several situations where your iPhone's hotspot is not working or is facing any issues. It can be annoying if you are using the personal hotspot on your iPhone or connect your iPhone personal hotspot from another macOS PC or Desktop and is not working. Notably, the hotspot feature is a very convenient and backup way to connect yourself to the internet if you are away from the WiFi connection. And if you are looking for ways to fix hotspot issues on Apple iPhone then you are at the right place.
As in this post, we will guide you on how to fix iPhone personal hotspot not working issue. There are some users who have reported the WiFi is not accessible or not able to connect your device. On macOS, it is often presented with an error message "Failed to enable Personal Hotspot on iPhone. So, without any further ado, let us get straight into the article itself: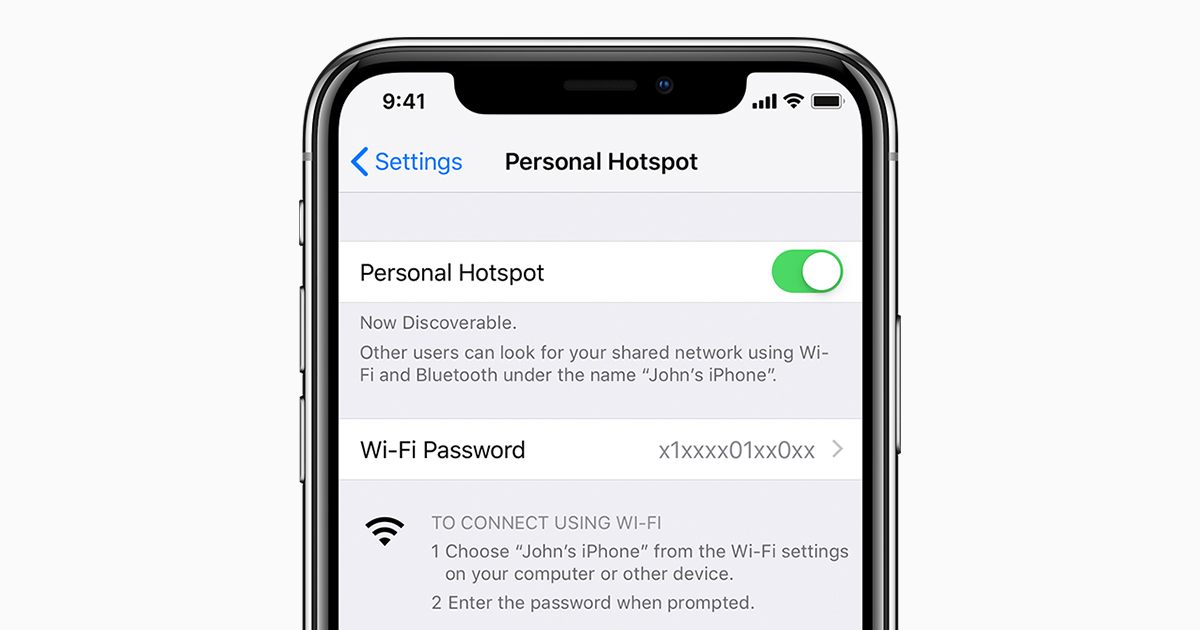 How To Fix iPhone Personal Hotspot Not Working Issue
Below are some methods that you can make use of to come out of or fix iPhone personal hotspot not working issue:
Check whether WiFi hotspot is turned ON
This might seem obvious but it is the first thing that you need to check on your iPhone. To check whether the iPhone is connected or not:
– Go to Settings > Personal Hotspot > and make sure the feature is actually turned ON
– You can also go to Settings > Cellular > Personal Hotspot and make sure the feature is turned on there.
Make sure that Cellular data is enabled
You also need to check whether the cellular data is enabled. If it is not enabled then your hotspot will not work. To check go to Settings > Cellular > Cellular Data. Sometimes this gets toggled off accidentally through Settings.
Reboot your phone
This is one of the common solutions that make use of to reset the non-working apps. You can turn off your device simply by pressing the power off button. Force rebooting iPhones differs per iPhone device model:
For iPhone 11, iPhone 11 Pro, iPhone 11 Pro Max, iPhone XR, iPhone XS, iPhone XS Max, iPhone X, iPhone 8, iPhone 8 Plus you need to press Volume Up + Press Volume Down + Press and hold the POWER button.
For iPhone 6s, iPhone 6s Plus, iPhone SE, iPhone 5s, iPhone 5, and earlier you need to press and hold the HOME button and the POWER button.
Once you have rebooted your device, then you need to head back to Settings>>Personal Hotspot and check whether you have a personal hotspot feature is enabled.
Reset network settings on iPhone
Note that if you reset your network on the iPhone, you will lose all your custom network settings on the iPhone (this also includes DNS settings, VPN config). To reset the network settings on iPhone, you need to go to Settings > General > Reset > Reset Network Settings.
Make sure that devices are in the range
The connected devices on your personal hotspot are in range. Make sure that there are no obstructions within the connected devices. This is very important to ensure WiFi hotspot connection.
So, there you have it from my side in this post. Hope you guys liked this post and where able to fix issues connecting your devices with iPhone's hotspot. Let us know in the comments below if you come across any issues while following the above mentioned methods. Until the next post…Cheers!