2016's Overwatch is a team-based multiplayer FPS game that has been developed and published by Blizzard Entertainment. Now, if you're one of the Overwatch players then you may come across Rendering Device Lost in Overwatch while launching or playing it. This is considered to be one of the most common problems for Overwatch players and can be easily fixed by following this guide.
According to the multiple reports online, the particular error message says "Your rendering device has been lost! Application closing!". This error occurs whenever you're experiencing a TDR (Timeout Detection and Recovery) incident while playing Overwatch. On the Blizzard Battle.net support page, it's officially recommended to read more about this error on Microsoft's support site.
How to Fix Rendering Device Lost in Overwatch
Talking about the possible reasons behind such an error, it looks like that the overclocked CPU or GPU can cause the rendering device to lose issue. Meanwhile, an outdated device driver, unnecessary background running tasks, overheating issues, corrupted or misplaced system files, etc can occur this error unexpectedly.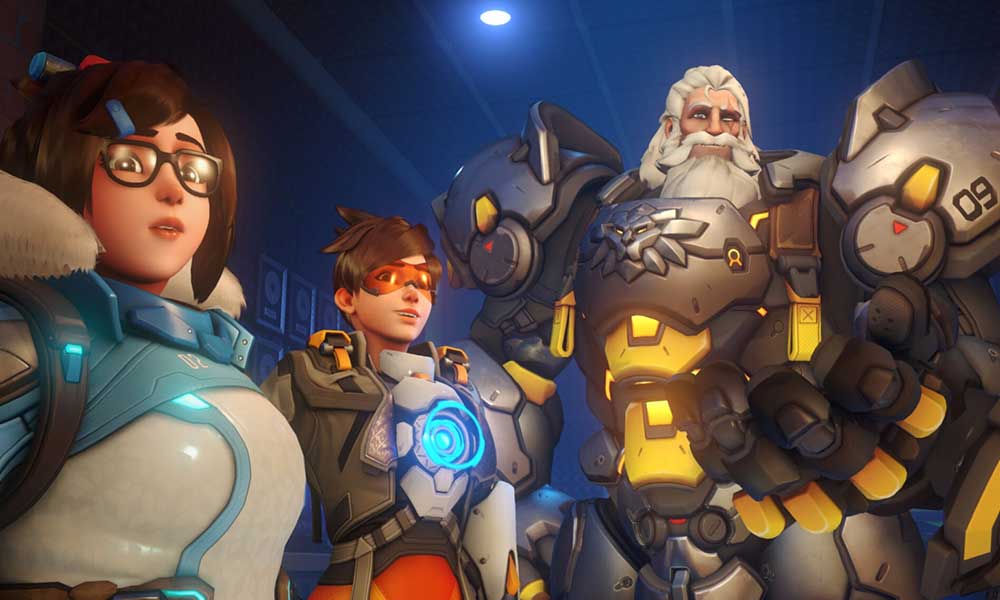 Here we've mentioned a couple of possible workarounds that should come in handy for you. So, without further ado, let's jump into it.
1. Close Background Tasks
Sometimes a huge number of unnecessary background running tasks can also cause several issues to the PC such as frame drops, stutters, lags, startup crashes, and more. It's better to clear out all those unnecessary tasks one by one by following the steps below:
Press Ctrl + Shift + Esc keys to open Task Manager.
Click on the Processes tab > Click to select the task that you want to close.
Select End Task to close it.
Do the same for other unnecessary background running tasks one by one.
2. Update Device Drivers
An outdated device driver can always cause multiple issues to your system or while using programs for the long run. If the device driver hasn't been updated for a while, the issue starts triggering quite often. So, it's suggested to updating your necessary device drivers by following the steps below:
Press Windows + X keys to open the Quick Start Menu.
Click on Device Manager > Double-click on the respective drivers that you feel need to be upgraded.
Now, right-click on the respective device/hardware.
Select Update driver > Click on Search automatically for drivers.
If the latest update is available, it'll automatically download and install the update.
Once done, the system will reboot to apply changes.
3. Enable GPU Scaling
AMD graphics card users can try enabling the GPU scaling feature in order to change the graphics settings. Sometimes this particular trick can also fix such an error. To do so:
Open the AMD Radeon Settings on your PC.
Click on Display > Make sure to Turn On the GPU Scaling feature.
4. Restore Factory Defaults to CPU/GPU
Using an overclocked CPU or GPU on the Windows computer in order to receive maximum performance is really good in terms of the hardcore gamer or professional user. However, if your computer hardware becomes outdated or doesn't have a powerful specification then make sure to restore the CPU and GPU clock speed to the factory default.
Some of the affected PC users have already tried this particular method and gets benefitted.
5. Enable Superfetch Service
If you're not aware of 'Superfetch', it's a Windows service that allows the system to launch applications or programs much faster. Additionally, it'll improve the system response speed than before. If in case, this service is turned off on your PC, you may encounter the "your rendering device has been lost" error while playing Overwatch.
So, ensure to enable Superfetch by following the steps below:
Press Windows + R keys to open the Run dialog box.
Type services.msc and click on OK to open Services.
Now, search and locate the Superfetch service. If it's already running, double-click on Superfetch, and the Properties option will appear.
Then click on the General tab > Set the Startup type to Automatic.
Next, click on the Start button to enable the service.
Make sure to click on OK to confirm the changes.
Finally, restart your computer, and check whether the problem has been fixed or not.
6. Keep Your PC Cool
The chances are also high that may be your PC gets overheated due to non-stop usage or due to the environmental weather condition. We'll recommend you to keep your computer in a slightly darker or cooler place with a well-ventilated area or window. If the hot airflow of the computer gets circulating properly, the PC heat will stay under control.
You can also try using a good liquid cooling system or thermal paste according to your preference.
7. Run SFC Scan
The System File Checker (SFC) is a utility tool for the Windows operating system that simply allows users to scan for corrupted or missing Windows system files and restore them automatically. This method should resolve the startup crashing issues completely.
Click on the Start Menu and type cmd.
Now, right-click on Command Prompt from the search result.
Select Run as administrator > If prompted, click on Yes to give admin privileges.
Once the command prompt window opens, type the following command and hit Enter to execute it:

SFC /scannow
Now, wait for the process to complete.
Make sure to restart your computer to apply changes.
That's it, guys. We hope this guide was useful to you. If you've any queries, let us know in the comment below.