There are many features that your Sony smartphone offers but on the contrary, there are plenty of issues and problems that even the most advanced and high-end smartphone suffers such as freezing problem, performance glitch, flickering issue, and more. One such issue is of Sony Not charging problem wherein people have reported issues such as their phone doesn't charge or if it does, either the recharge is slow or not constant and others to name a few. Now, you can either do an overhaul and damage the phone assuming those most of us don't even know how to access the PCB and other components. Another alternative is to use the hacks that we have mentioned below in order to understand the root cause of the problem and then, act accordingly.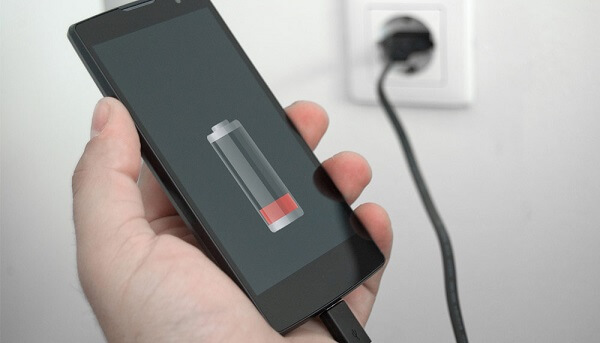 What if it's a software-related issue?
Restart the phone
It's quite basic and tends to work if its a software-related glitch. The moment you feel that the phone is either charging pretty slowly than usual or if it's not charging at all or if it's not detecting a charger, restart the phone and check if there is any difference. Note that this particular method works only if its a software glitch or if the firmware has gone buggy. If the Sony not charging problem isn't fixed yet, proceed to the next method.
Is it due to a recently downloaded app?
This particular issue is quite profound but rather goes undetected since not everyone knows that an app can cause this problem which is often caused by a third-party app and Android has a plethora of these apps which are ready to be downloaded. But how to gauge if an app caused a problem with the charging? If you have recently downloaded an app and the charging issue followed thereafter, it is pretty obvious that this app is causing the problem. You can uninstall the new app and see if the problem is sorted or not. Also, there is an alternative where you can boot into the safe mode which is a diagnostic mode for Android smartphone.
When you are in safe mode, check if the phone is charging or not. Since all the third-party apps are disabled in safe mode, the phone must start to recharge if an app is a culprit. But if the phone isn't charging even in the safe mode, proceed to the next method in this list.
Perform a software update
Both Android and iOS furnish frequent updates for their latest versions of O.S. and smartphone while older version may not receive updates too much. Now, if your phone is of an older version, ideally, Android stops supporting any further updates if the phone is more than two years old, then you won't be getting any firmware update for your phone which leads to errors and issues.
You see, outdated software and apps are vulnerable to bugs and other threats that might induce the phone to adapt slower charging rate or in few cases, these bugs can obstruct the phone from charging at all. If your phone was originally released less than two years ago, you can check for available updates at "Settings >> About Phone >> Software Updates >> Check for updates". But if your model is older than two years, you will have to rollback the firmware to a previous version to fix the issue. Note that both the methods are plausible and easy to do with little guidance.
What if it is a hardware-related issue?
Check the power source
If your phone isn't charging, you must check all the peripherals and components associated with the charging. First is the power source. Check if the power source is working properly or not. You can use a screwdriver to check the current flowing through it. If it's working properly, proceed to the next component i.e. the adapter.
Check the wall adapter
It's time to scrutinize if the charger adapter is faulty or not. This might happen if the adapter is damaged after falling on the floor several times or if water or liquid finds its way inside the adapter thereby causing water damage. To check if its working or not, simply plug in the charger to another phone to see if its charging or not. If you are still unclear about what's wrong, follow the other two methods also as it will help you narrow down to the affected component.
Check the cables
Firstly, you must only use original cables to ensure that the connection between the phone and the adapter is secured. But cables are similar to our earphones, they end of twisting, turning, twirling, entangling and what not. Check the cable is okay or if it has any cuts with could be the reason why your phone isn't charging. You can check if the cable is working or not simply by plugging it with another phone and check if that another phone is charging or not. Switch between the cables and the adapter to contemplate which component is working or not as it will help you narrow down the damaged component that's causing Sony not charging problem.
Check the USB socket/port
If the cable and the adapter are working properly, check if the USB socket or port on your phone damaged or not. There is a metal tab inside the port which locks itself with the USB cable thus allowing the phone to the charger without any hassle. But if it's damaged or if there is any debris, it might not work properly. Note that if the phone isn't charging at all, report it to a technician or service center and get the port fixed or replaced. If it's not faulty, check if the battery is working or not as lithium-ion batteries have a short lifespan of around two years or according to their recharge cycle, after which, their performance deplete and eventually they will cease to perform. Hopefully, this guide will help you overcome the Sony not charging problem.
Read More: